Ingredients
Vegetables
Pork Tenderloin
Preparation
Vegetables
With the rack in the middle position, preheat the oven to 425°F (220°C).

On a non-stick baking sheet, toss the vegetables in the oil and spread out in an even layer. Season with salt and pepper. Place a sheet of parchment paper over the vegetables (see note).

Bake for 15 minutes or until the vegetables start to soften. Remove the parchment paper.
Pork Tenderloins
Meanwhile, in a small pot, whisk together the broth, maple syrup, miso, half of the oil, the vinegar and sambal oelek. Bring to a boil while whisking. Let simmer for 5 minutes or until thick and syrupy. Season lightly with salt and pepper.

In a skillet over medium-high heat, brown the pork in the remaining oil for 2 minutes on each side. Remove from the heat. Using a pastry brush, cover the pork with some of the maple glaze and nestle among the vegetables on the baking sheet. Bake for another 7 to 10 minutes or until a thermometer inserted in the centre of the pork reads 135°F (57°C). Remove from the oven and let rest for 5 minutes.

On a work surface, slice the pork, if desired. Serve with the vegetables and cover with the remaining maple glaze.
Note
We cover the vegetables with parchment paper to hold in the steam during cooking. This will help to make the parsnips more tender.
To help you with this recipe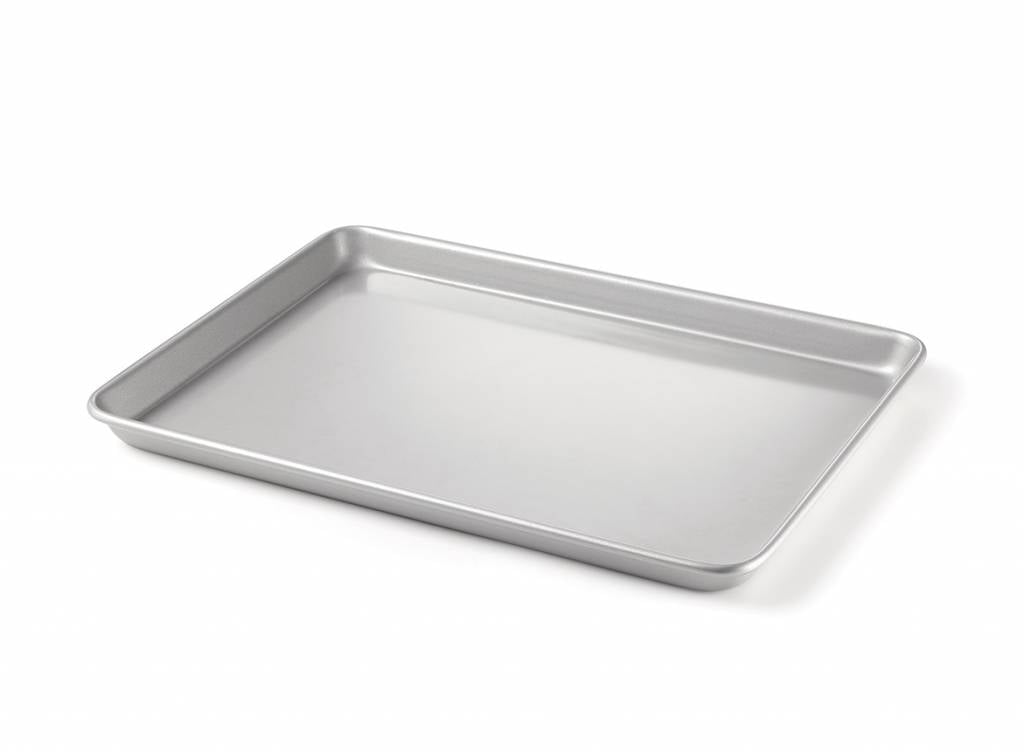 This must-have cooking accessory is perfect for baking cookies, pastries, meat or a whole meal making sheet pan dinner and getting the weeknight meal on the table fast.
25.99 $
SHOP NOW