Ingredients
Crust
Lemon Filling
To Serve (optional)
Preparation
Crust
With the rack in the middle position, preheat the oven to 350°F (180°C). Butter the sides of a 6-inch (15 cm) springform pan with removable bottom. Line the bottom with parchment paper.

In a bowl, combine the crumbs, butter, sugar and salt. Lightly press into the bottom of the prepared pan. Bake for 10 minutes. Let cool.

Tightly wrap the base and around the outside of the pan with a double layer of foil, letting it extend upward above the rim of the pan. Reduce the oven temperature to 325°F (165°C).
Lemon Filling
In a food processor, combine the cream cheese and sugar. Add the remaining ingredients and blend until smooth. Use a spatula to scrape down the sides of the food processor as needed. Pour into the crust.

Place the cheesecake in a large baking dish. Fill the baking dish with enough hot water to come one-third of the way up the side of the springform pan.

Bake for 45 minutes or until a thermometer inserted in the centre of the cake reads 150°F (65°C). Remove the cake from the water bath. Remove the foil. Let cool for 1 hour. Cover and refrigerate for 5 hours or until completely chilled. Freeze at this step, if desired.
To Serve
Run a thin blade between the sides of the pan and the cake to unmould. Place the cake on a serving plate.

Garnish the cheesecake with graham crackers and meringues, if desired. Refrigerate until ready to serve. The cake will keep for 3 days, covered, in the refrigerator.
To help you with this recipe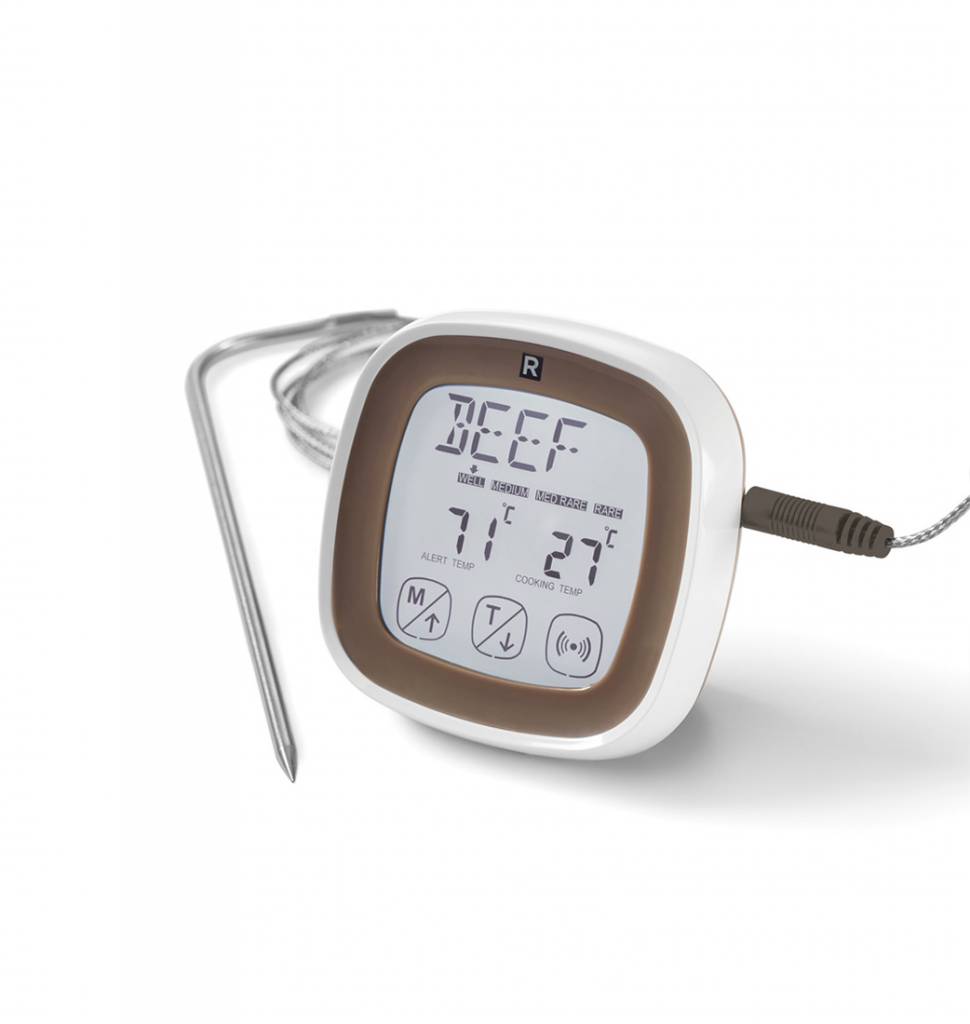 This thermometer is the secret to cooking turkey, chicken or cake to perfection. It can measure temperature directly in the oven thanks to its resistance to high temperatures.
38.99 $
SHOP NOW