Ingredients
Sweet and Sour Sauce
Pork and Vegetables
Preparation
Sweet and Sour Sauce
In a bowl, whisk together all of the ingredients.
Pork and Vegetables
In a large skillet over high heat, brown the pork chops in the oil for 3 minutes on each side. Season with salt and pepper. Reduce the heat. Add the sauce and simmer for 1 to 2 minutes, coating the meat in the sauce, until the desired doneness is reached.

Meanwhile, in a small pot of salted boiling water, blanch the peas for 2 minutes. Drain. Add to the sauce in the skillet.

Divide the pork chops and sauce between four plates. Garnish with the cucumber, mango and mint.
Note
Though they are similar, tamari and soy sauce are not the same thing. From Japan, tamari is made from fermented soy beans. Sometimes monosodium glutamate and caramel are added to tamari sauces. Soy sauce originated in China, and while it too is made from fermented soy beans, it often contains wheat and therefore gluten. Both sauces are barrel-aged for 18 to 24 months, and then pasteurized.
To help you with this recipe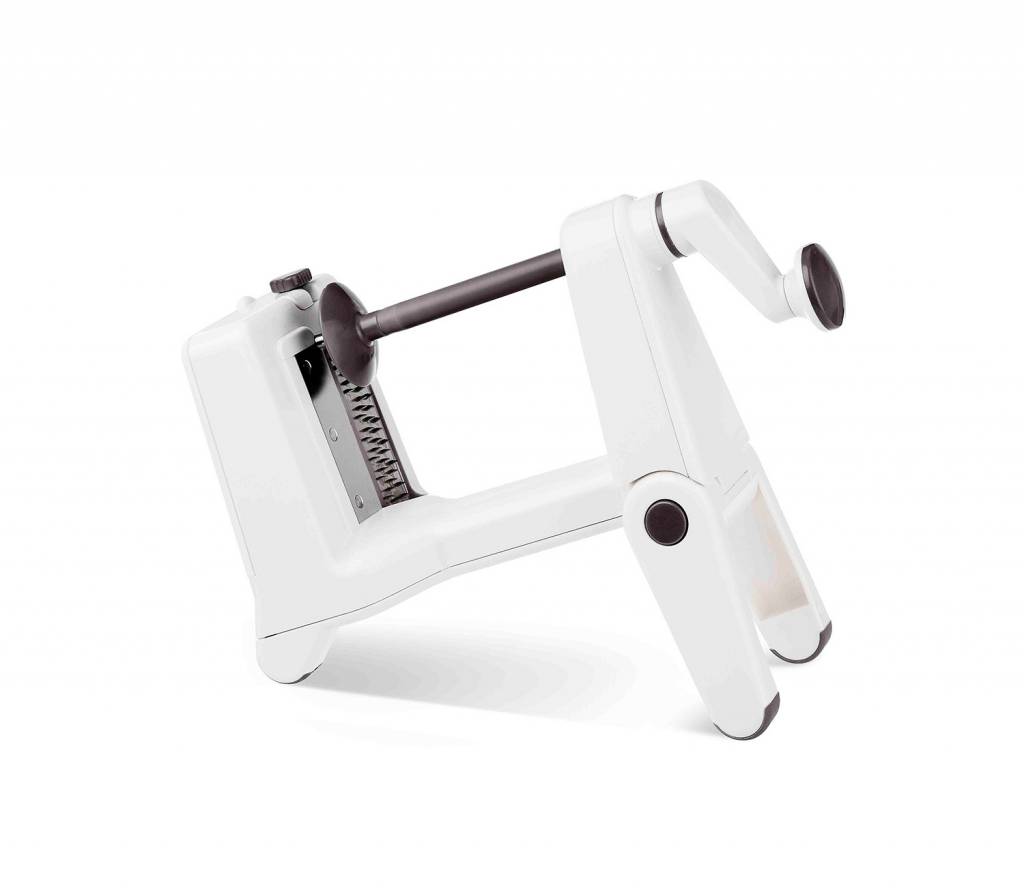 The spiralizer creates pretty ribbons out of zucchinis, sweet potatoes or apples. Slices thicker or thinner juliennes with the three blade options. Its non-slip feet and downward angle are ergonomic.
39.99 $
SHOP NOW