Ingredients
Coconut Cream
Mini Cupcakes
Toppings
Preparation
Coconut Cream
Refrigerate the cans of coconut milk for at least 8 hours.
Mini Cupcakes
With the rack in the middle position, preheat the oven to 375°F (190°C). Line 24 mini muffin cups with paper liners.

In a small pot, heat the milk with the butter until melted. Let cool.

In a bowl, combine the flour, baking powder and salt.

In another bowl, whisk the egg, sugar, vanilla and lime zest with an electric mixer until the mixture is pale and doubled in volume, about 5 minutes. With the machine running on low speed, whisk in the dry ingredients alternating with the cooled milk mixture until smooth. Fill each cavity of the muffin tin three-quarters full with batter.

Bake for 12 minutes or until a toothpick inserted in the centre of a cupcake comes out clean. Let cool completely.

Open the cans of coconut milk upside down. Separate the liquid from the solids. Set the liquid aside for another use. Place the solid coconut milk in a bowl and add the sugar. Beat with an electric mixer until creamy and resembles whipped cream.
Assembly
Using a pastry bag fitted with a ½-inch (1 cm) plain or star tip, or with a small spoon, top the mini cupcakes with the coconut cream. Garnish each cupcake with a lime supreme half, coconut shavings and lime zest, if desired.
Note
The mini cupcakes freeze well.
We also tried Cha's Organics coconut whipping cream for this recipe. As this coconut cream contains only solids and no liquid, you will only need to use half of the 14-oz (398 ml) can, along with the full amount of sugar (1/4 cup/55 g) for the coconut cream icing. Refrigerate the coconut cream before using in step 7. There is no need to separate the liquids from the solids before adding the sugar and whipping the cream.
To help you with this recipe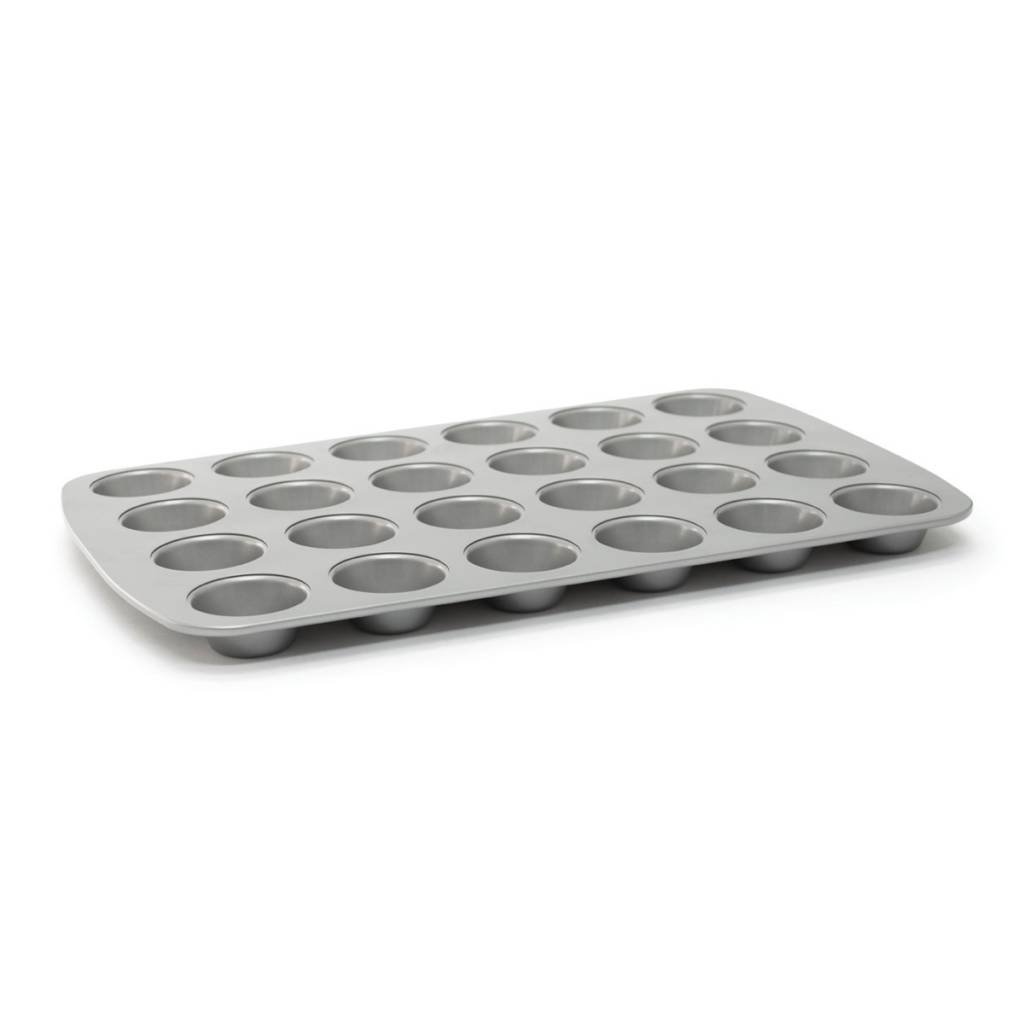 This RICARDO 24 mini-muffin pan lets you easily bake scrumptious cupcakes and muffins, as well as a variety of homemade desserts and hors d'oeuvres. Its non-stick coating ensures excellent heat distribution, easy unmoulding and efficient cleaning.
20.99 $
SHOP NOW