Preparation
In a large bowl, combine the mayonnaise, mustard and horseradish.

In a glass dish, coat the meat in 2 tbsp (30 ml) of the mayonnaise mixture. Season with salt and pepper. Let marinate for 10 minutes. Set the remaining mayonnaise mixture aside.

Preheat the grill, setting the burners to high.

Overlap two large pieces of foil. Place the cauliflower, garlic, onion and butter at the centre of the foil. Season with salt and pepper. Tightly seal the foil into a packet.

Place the packet on the grill. Close the barbecue lid and cook for 10 minutes or until the cauliflower is al dente, turning the packet over halfway through. Open the packet. Grill the cauliflower directly on the grill until nicely caramelized and charred in spots, about 2 minutes on each side. Cut into smaller florets. Set aside the onions and cauliflower separately.

Meanwhile, grill the meat for 5 minutes on each side or until the desired doneness. Let the meat rest on a plate for 5 minutes. On a work surface, slice the steaks.

Add the cauliflower and edamame to the reserved bowl of mayonnaise mixture. Toss to coat well. Adjust the seasoning.

Divide the cauliflower salad and sliced steaks among four plates. Garnish with the herbs and reserved onions.
To help you with this recipe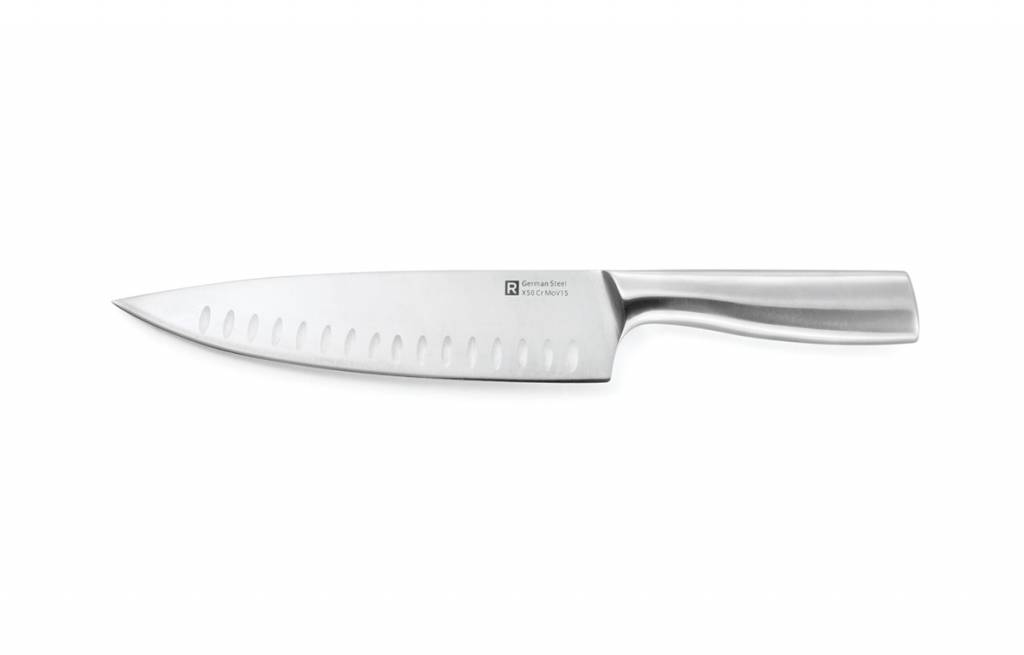 This chef's knife was designed by RICARDO's Test Kitchen staff. Its weight and ergonomic handle are perfectly balanced. The sharp blade provides perfect cuts, while its bevelled grooves ensure meat will not stick to it.
54.99 $
SHOP NOW