Ingredients
Cocktail Sauce
Burgers
Preparation
Cocktail Sauce
In a small bowl, combine the mayonnaise and ketchup. Refrigerate until ready to serve.
Burgers
In a bowl, combine the zucchini ribbons, lime juice and salt. Let marinate until ready to serve, about 20 minutes. Drain.

Preheat the grill, setting the burners to high. Oil the grate.

In a food processor, coarsely chop the shrimp. Add the cornmeal, green onions, egg and harissa. Season with salt and pepper. Pulse for a few seconds until combined but still slightly chunky. With lightly oiled hands, form the mixture into 6 patties. Place on a plate. Oil the patties.

Grill the patties for 3 minutes on each side or until cooked through but still juicy. Toast the buns.

Spread the cocktail sauce over the inside of the buns. Top the bun bottoms with the patties, the zucchini mixture and the nasturtium leaves. Close with the bun tops.
Note
Nasturtium petals have a pleasant peppery flavour. They can be replaced in this recipe with the same amount of watercress.
To help you with this recipe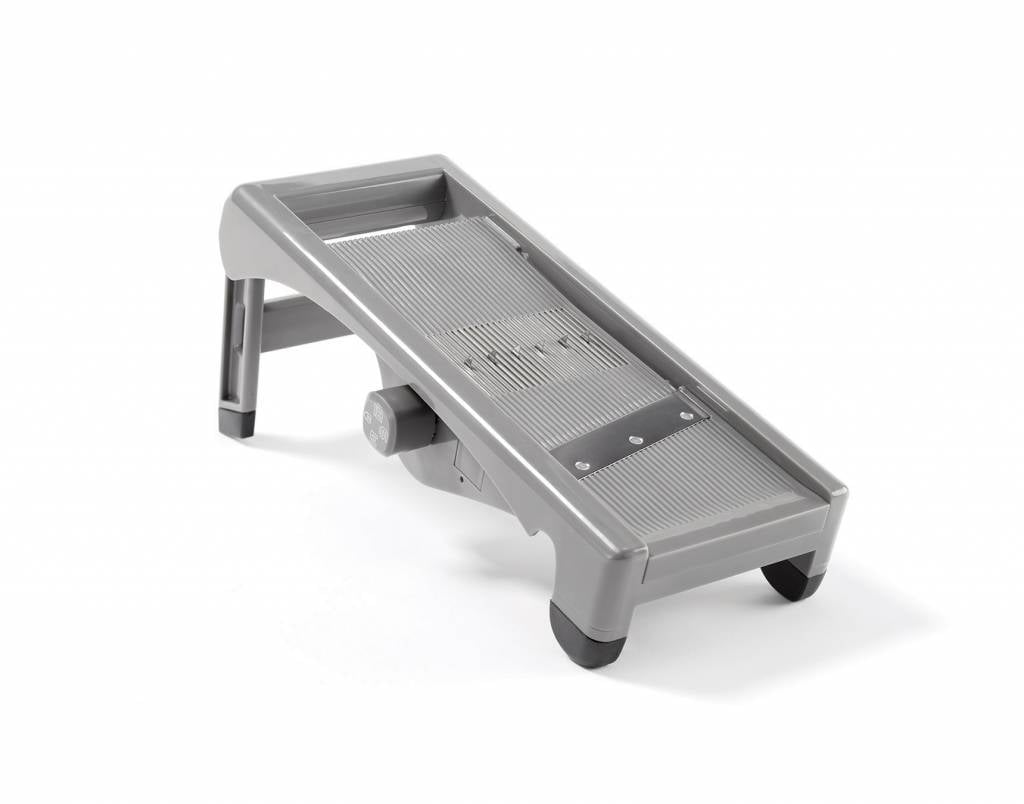 This mandolin has three different size blades that allow for rapidly and safely julienning or thinly slicing vegetables like beets, for example.
39.99 $
SHOP NOW