Preparation
With the rack in the middle position, preheat the oven to 450°F (230°C). Line a 17 x 12-inch (43 x 30 cm) baking sheet with a strip of parchment paper, letting it hang over two sides.

Pour the oil into the baking sheet. Place the dough over the oil and spread it out using your fingertips, turning it over a few times to coat well with the oil, until it is the same size as the baking sheet. Make wells in the dough with your fingertips. Let rise for 30 minutes.

Sprinkle the garlic over the dough. Arrange the tomatoes and herbs to make a decorative landscape scene of your choice (see note). Generously season with pepper. Sprinkle with fleur de sel. Drizzle the toppings with more oil.

Bake for 25 minutes or until the dough is nicely golden. Let rest for 10 minutes to allow the bread to absorb the oil. Cut and serve.
Note
You can use chives to represent tree branches, herbs as leaves and tomatoes as flowers. You can also use strips of roasted bell peppers as flower petals and sesame seeds, sunflower seeds or pumpkin seeds to add detail and texture. Let your creativity guide you and your garden inspire you!
To help you with this recipe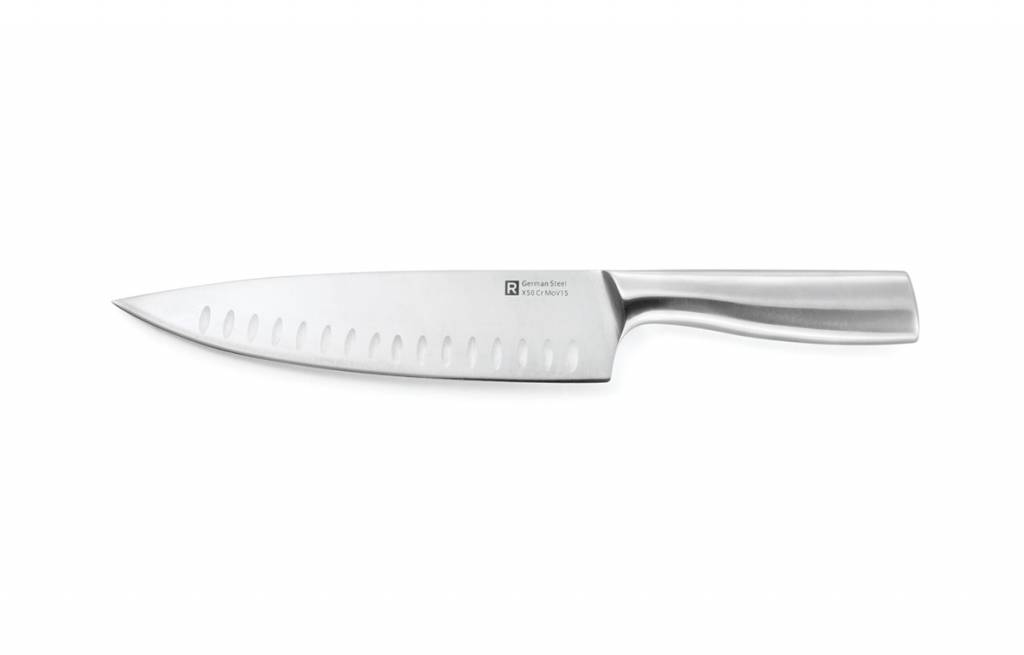 This chef's knife was designed by RICARDO's Test Kitchen staff. Its weight and ergonomic handle are perfectly balanced. The sharp blade provides perfect cuts, while its bevelled grooves ensure meat will not stick to it.
54.99 $
SHOP NOW