A love story
Brownies have always been a popular treat at our Café RICARDO. That's why we decided to adapt our recipe into a sheet-pan version with 6-8 servings and make it available in grocery stores, alongside our red velvet and carrot cakes.
It is nothing less than our classic brownie recipe topped with a luscious dark chocolate ganache. This dessert is a hit with both kids and adults alike. Its secret? A fudgy texture as well as plenty of chocolate! A treat just in time for Valentine's Day.
Where to find it
It's available for $14.99 at IGA stores across Quebec, in the frozen section of the bakery. Simply defrost the brownies in the refrigerator for 12 hours, and then let them sit on the counter for one hour before serving!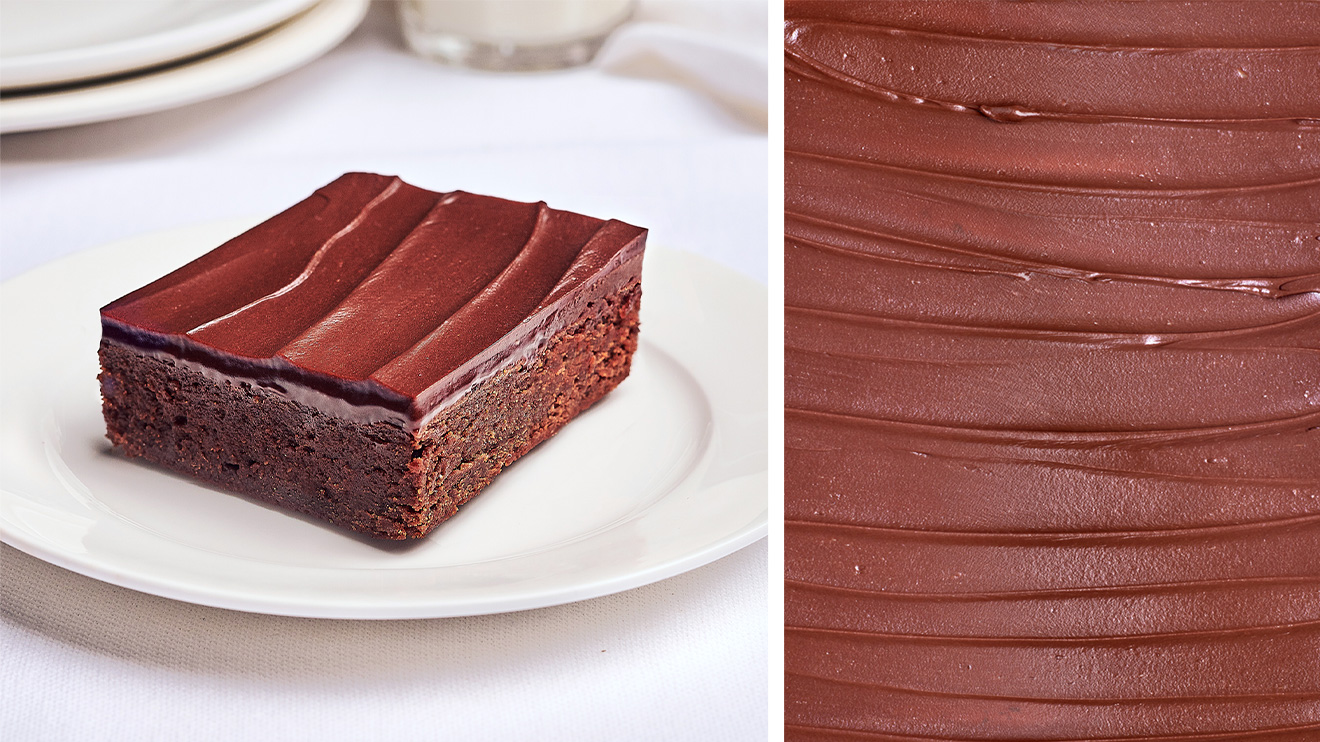 Bake at home
Want to make brownies at home instead? We've got 27 yummy recipes on our site, so you're not without any ideas. Just pick your favourite! Here's a chocolatey taste.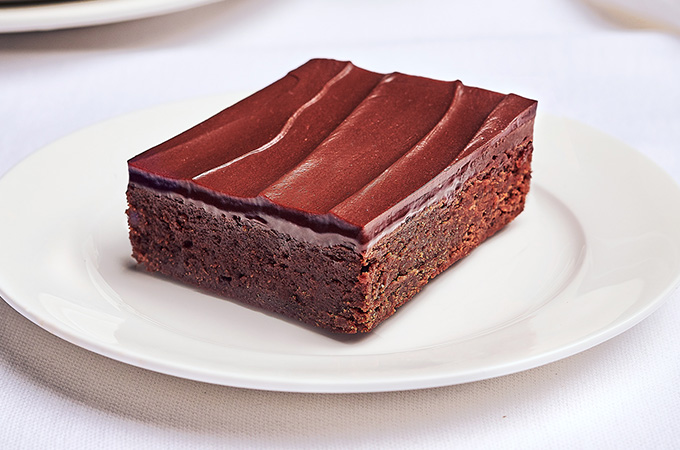 To discover our two other sheet-pan desserts that are also available in grocery stores, click here!