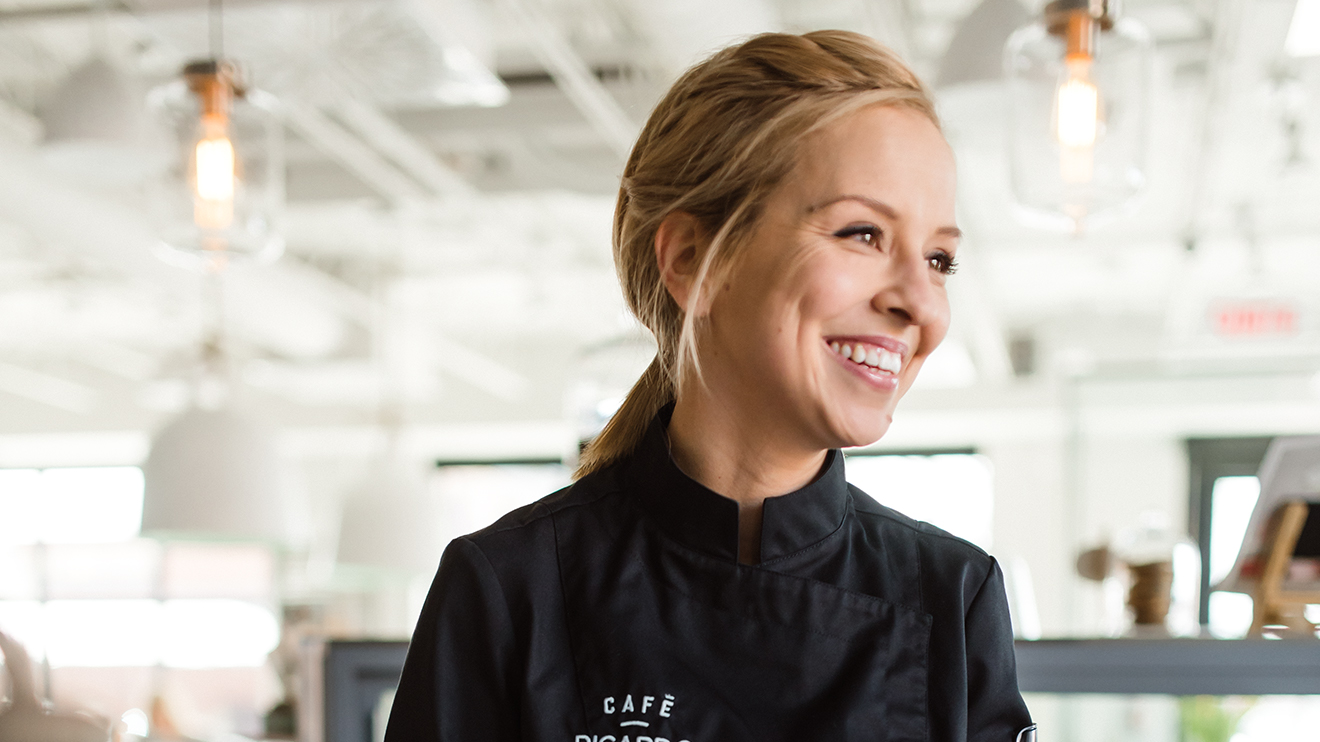 Isabelle, how did you get the inspiration for this new cake?
"After the yule logs and chocolate- and citrus-flavoured, we had to find something that stood out on the flavour side. I was inspired by gingerbread cookies for this new cake. They always made the house smell so good when I was young and my mother would make them during the holidays. It's such a comforting aroma for me."
Are the spices used in the dough the same as those found in gingerbread cookies?
"In this ultra-fluffy cake, there's cinnamon, ginger and a little touch of nutmeg. Pretty much the same spices found in the cookies, except for cloves. The taste of spice is present, without it being too much."
What about the filling?
"Blond chocolate and caramel are two flavours that we had never explored before. The cake is layered with a blond chocolate whipped cream. Its slightly caramelized taste, reminiscent of dulce de leche, goes very well with the spices."
And as a decoration?
"The top of the cake is decorated with salted butter caramel. It is also topped with a spice crumble that provides a crispy texture and is a nod to the cake's flavour."
For optimal results
What more can we say about this delicious cake? It has 8 to 10 servings and you will have to wait 24 hours while it thaws in the refrigerator before serving it. It is also suggested to slice it while it is still cold and, why not, to make it even more decadent by garnishing each slice with drizzled caramel!
RICARDO Spice Cake with Caramel is available at IGAs for a limited time in the frozen food section.
In-house version
If you prefer, you can also make the cake at home. Follow the recipe below, also created by Isabelle!