1. Meat sauce
Inspired by our spaghetti sauce (the best), this family sauce is made with seasoned ground pork and beef cooked with tomatoes, vegetables and herbs for the ultimate classic pasta dish.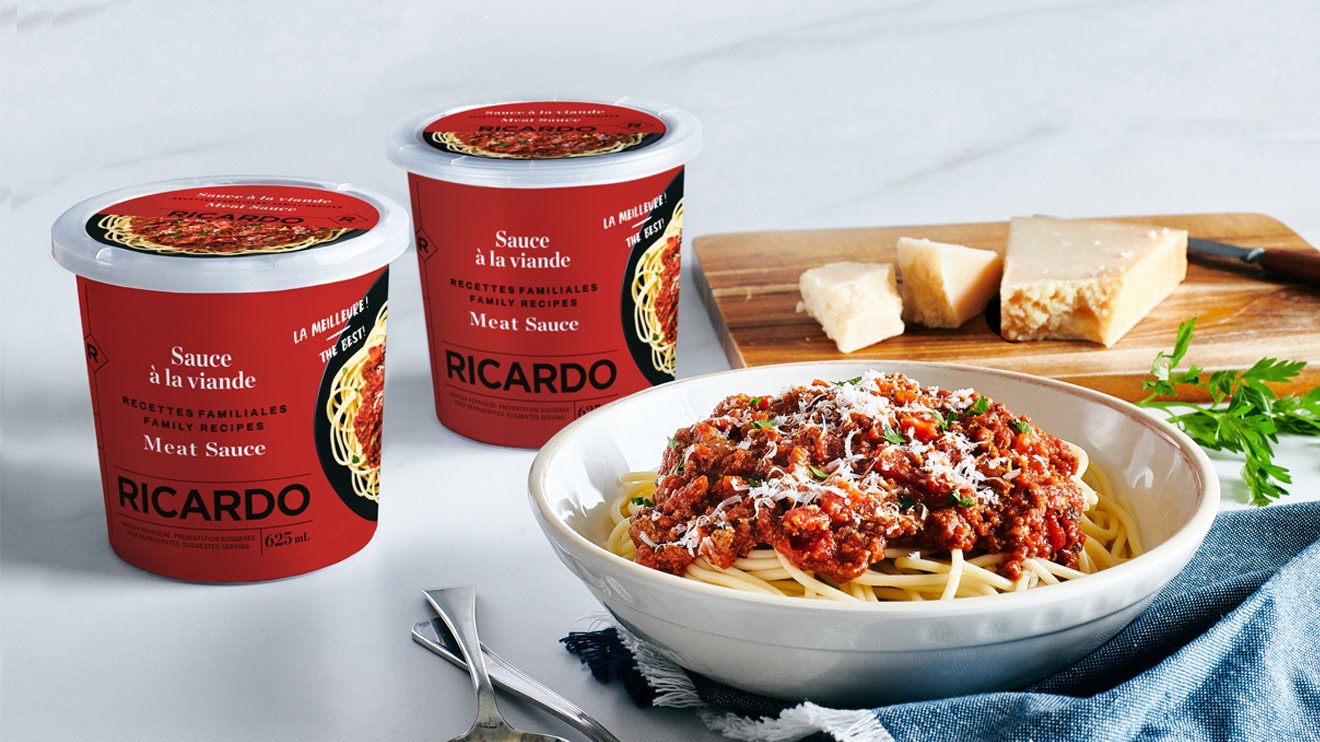 2. Vegetarian sauce with plant-based protein
This is the perfect sauce for meatless evenings. One of its key ingredients is textured vegetable protein, also known as TVP. This ingredient is made from dehydrated soybeans combined with soybean flour, which provides a neutral taste and texture similar to ground meat. It has the same good taste as the classic sauce, but in a veggie version!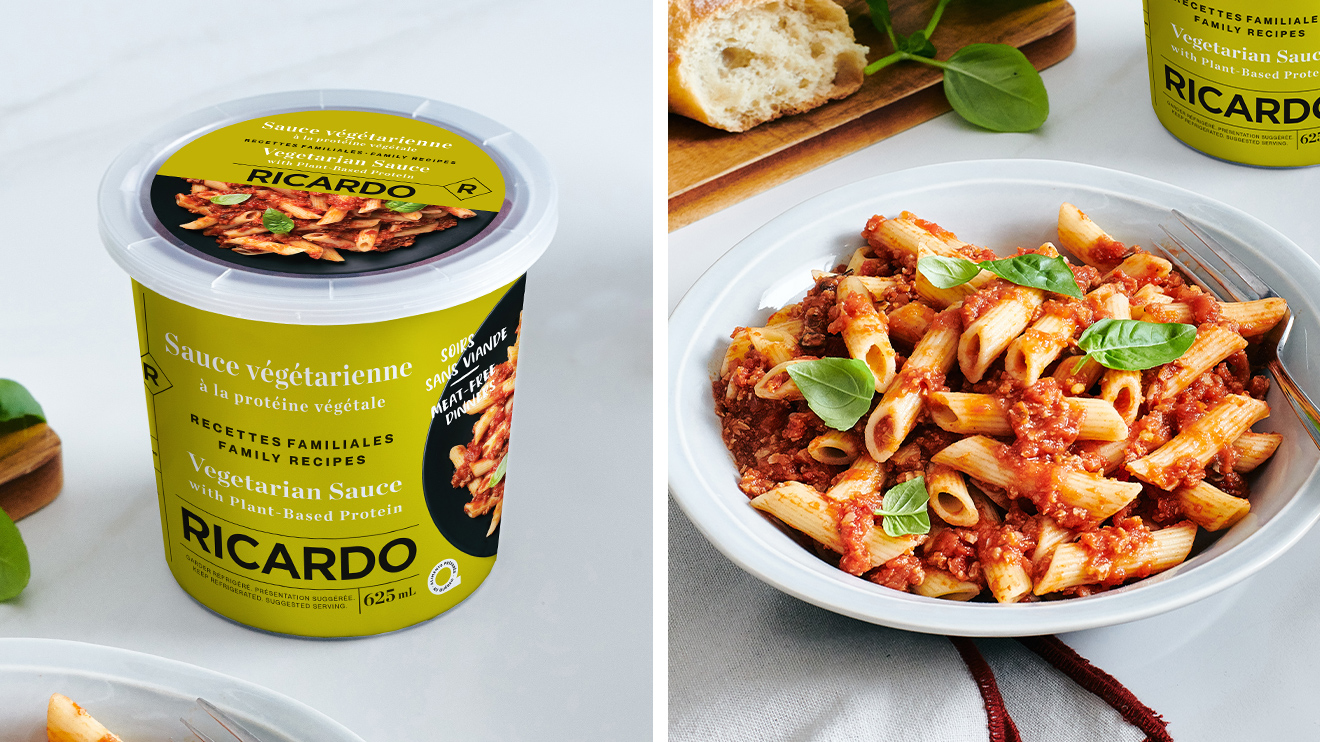 3. Vegetable sauce
Thanks to mushrooms and eggplants chopped very finely, the texture of our vegetable sauce resembles that of a Bolognese sauce...but without the minced meat. There are also carrots and tomatoes. We'll eat all our vegetables—promise!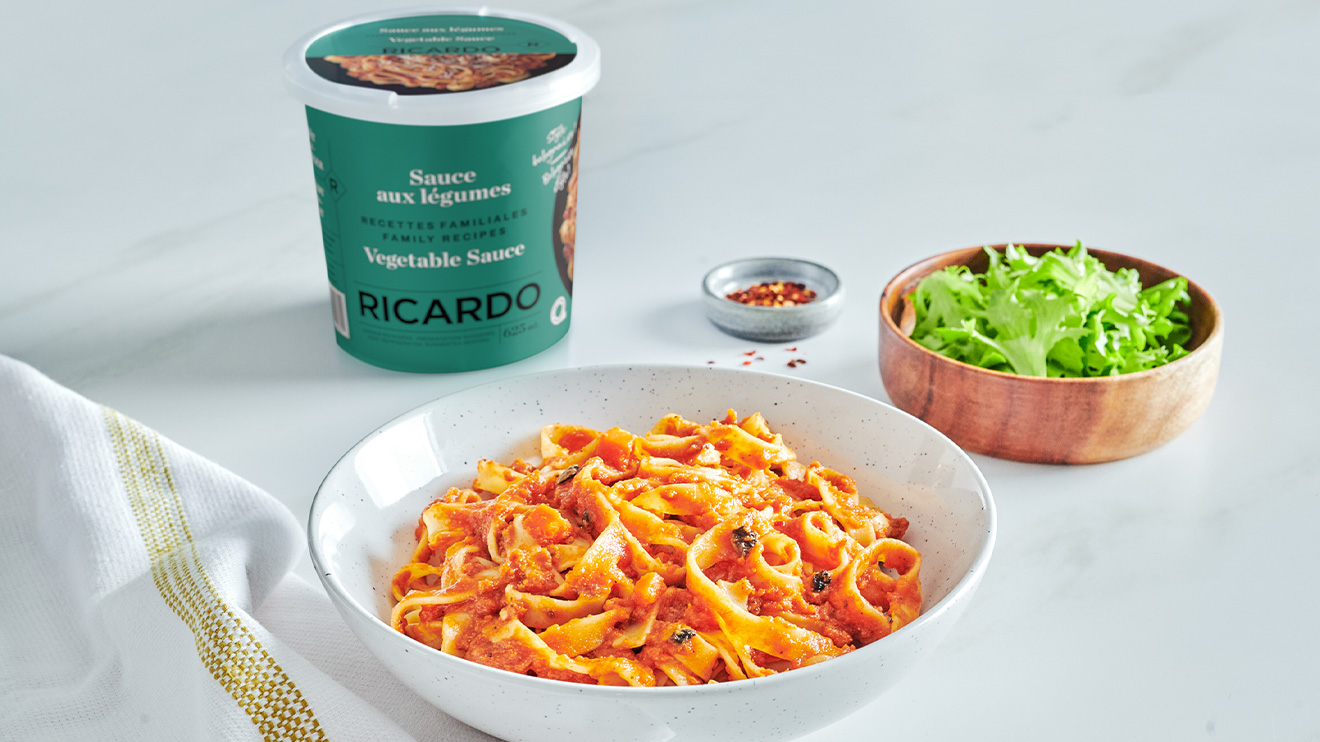 Now all you need to decide is if you're the meat sauce type or if you prefer vegetarian. Whichever one you choose, you have everything you need when pasta is on the menu. Buon appetito!
RICARDO meat ($8.99), vegetarian ($7.99) and vegetable ($7.99) pasta sauces are sold at IGA stores in the ready-to-eat section.