1. Chock-Full
Store-bought chocolate hazelnut spreads typically rely on generous amounts of cocoa to bring on that chocolatey taste. To achieve a nice smooth consistency in your homemade version, reduce the amount of cocoa and add milk chocolate instead.
2. Get the Butter
Along with chocolate, hazelnuts play a major role in this recipe. Opt for store-bought hazelnut butter to obtain a super-smooth spread. It may be harder to find and more expensive than other nut butters, but it makes all the difference!
3. Smooth Move
Our recipe contains no emulsifiers. That's why it's important, at this stage, to whisk continuously for a full minute: This will ensure that the cocoa and sugar mix completely with the cream.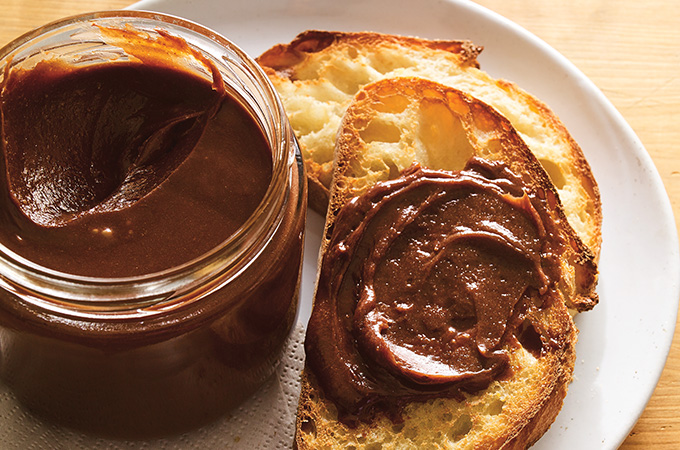 4. Cream of the Crop
This chocolate hazelnut spread will keep for 2 to 3 weeks in the refrigerator. It has to be kept in the refrigerator because of the cream, which we chose over vegetable oil in order to get that ultra-velvety texture. If you can hang in there while it comes up to room temperature before you slather it on your toast, your patience will be rewarded!