1. Pea and Spinach Pesto Pasta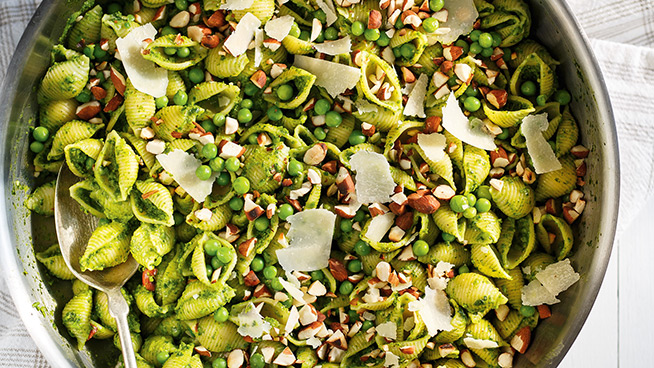 Pretty pasta shells tossed in a pea and spinach pesto make for a green dish that simply screams spring!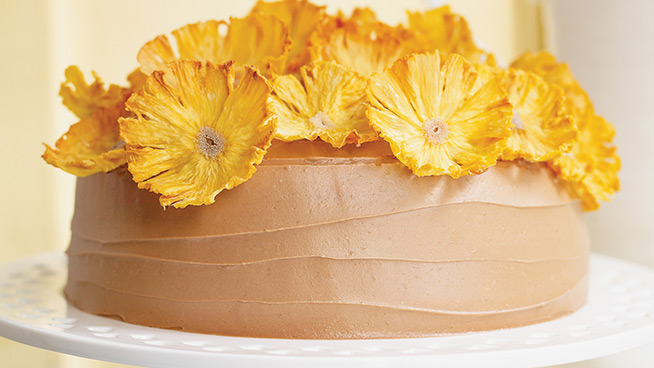 This decadent double chocolate cake is made gorgeous with the addition of dried pineapple flowers.
3. Maple-Glazed Pork Belly Tart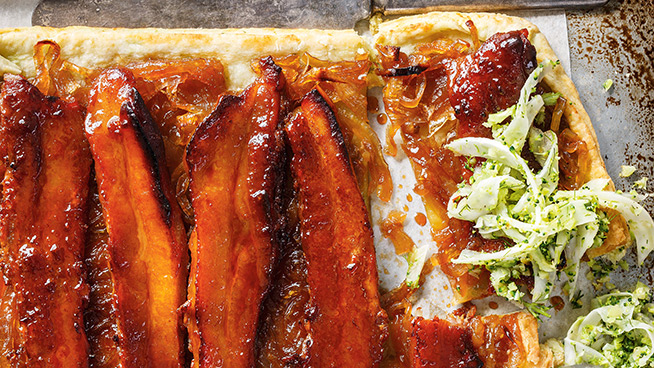 Sugar shack season is here, and we're all about this maple-coated pork belly over a flaky, buttery crust. Add some broccoli-fennel salad for a touch of freshness.
4. Triple-Cream and Leek Mini Quiche with Pea Salad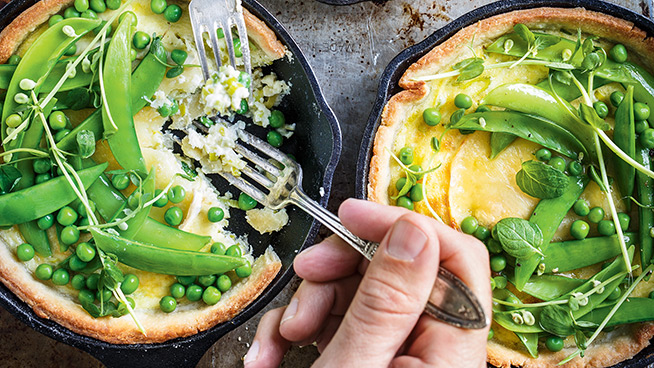 Sunday brunch will never be the same thanks to these leek mini quiches topped with snap peas, frozen peas and pea shoots!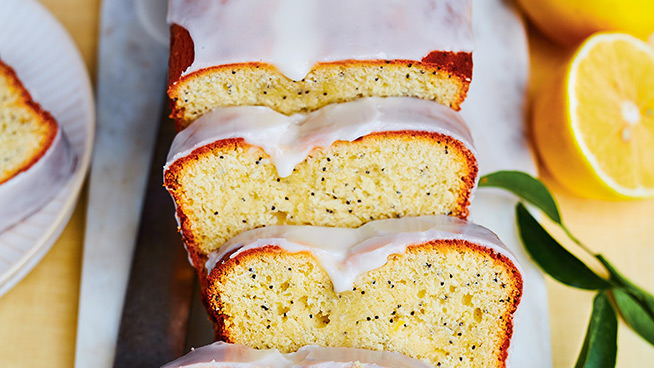 What could be better than a slice of bright lemon loaf dotted with poppy seeds? And check out that gorgeous glaze!
6. Apricot-Braised Lamb with Iraeli Couscous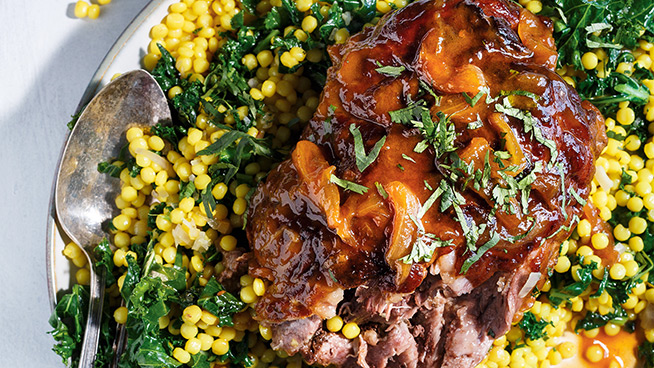 Sweet and spicy collide to bring you this elevated Easter lamb.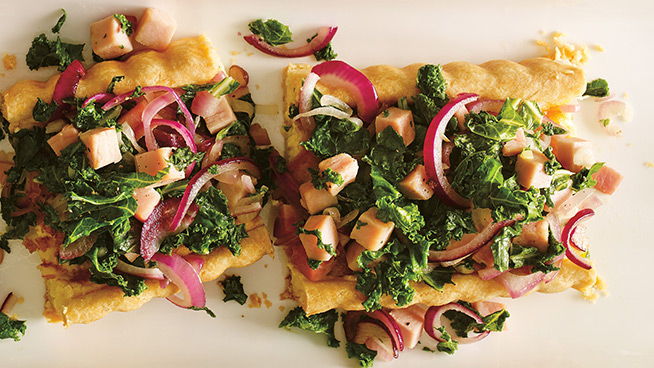 This onion tart is topped with the good stuff (ham and kale, yes!) and will become your new essential Easter eat.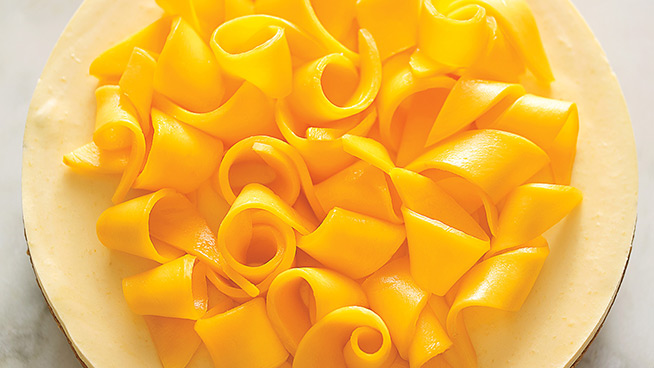 If you're on the lookout for a light springtime dessert, this yogurt-based cake topped with mango ribbons checks all the boxes.
9. Japanese Parsley Cheesecake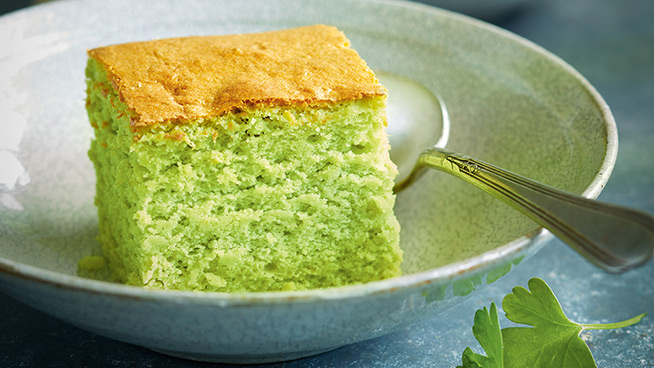 Japanese cheesecakes are all the rage, but we brought a fresh twist to the trendy dessert by adding parsley. To your herb gardens!
10. Grilled Asparagus with Romesco Sauce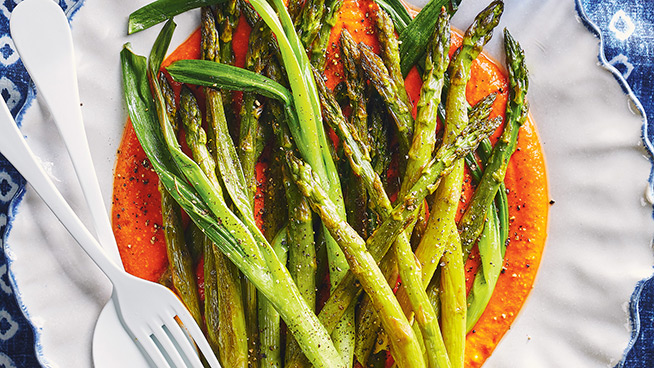 Asparagus epitomizes the spring season. So these grilled veggies sitting on a bed of spicy romesco make for a fitting side dish.