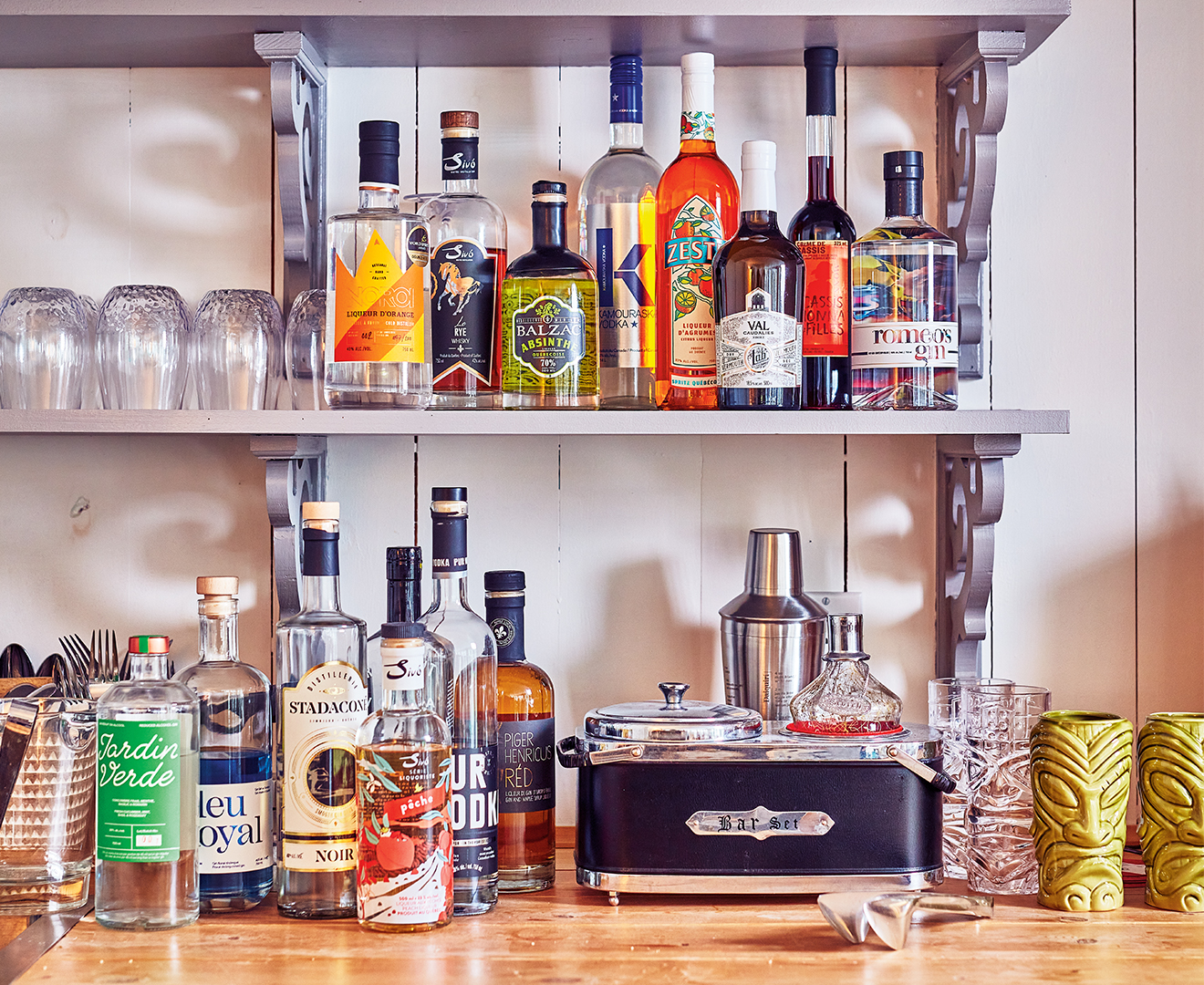 1. Ginger Spritz
"Brigitte and I adore a good spritz. I replaced the sparkling wine with ginger beer and sparkling water. I then frosted the glass with both sugar and ginger for a stylish finish that evokes the holiday season."
2. Spruce Beer with Absinthe
We're crazy about sodas, especially homegrown versions. All the more reason to add them to our cocktails! 
3. Vermouth and Maple Whisky Sour
We gave this classic a festive twist with the sweet addition of maple. "Inspired by mixologists, I also burned the bay leaf to add a bit of smokiness."
4. Blackcurrant Cosmo
According to Ricardo, the holidays aren't the holidays without a cosmo! In this cocktail, we replaced cranberries with blackcurrants.