1. Fresh first, dry second
Plan your menu so as to eat fresh foods at the start of your camping trip and non-perishable items towards the end. That's why we suggest, for example, eating pasta with cheese and fine herbs on the first night and then enjoying this dried mushroom risotto, which contains fewer fresh ingredients, for your last lunch. Same goes with blueberry pancakes, which should be enjoyed on your first morning, and then leave the oatmeal with dried fruit for your last breakfast.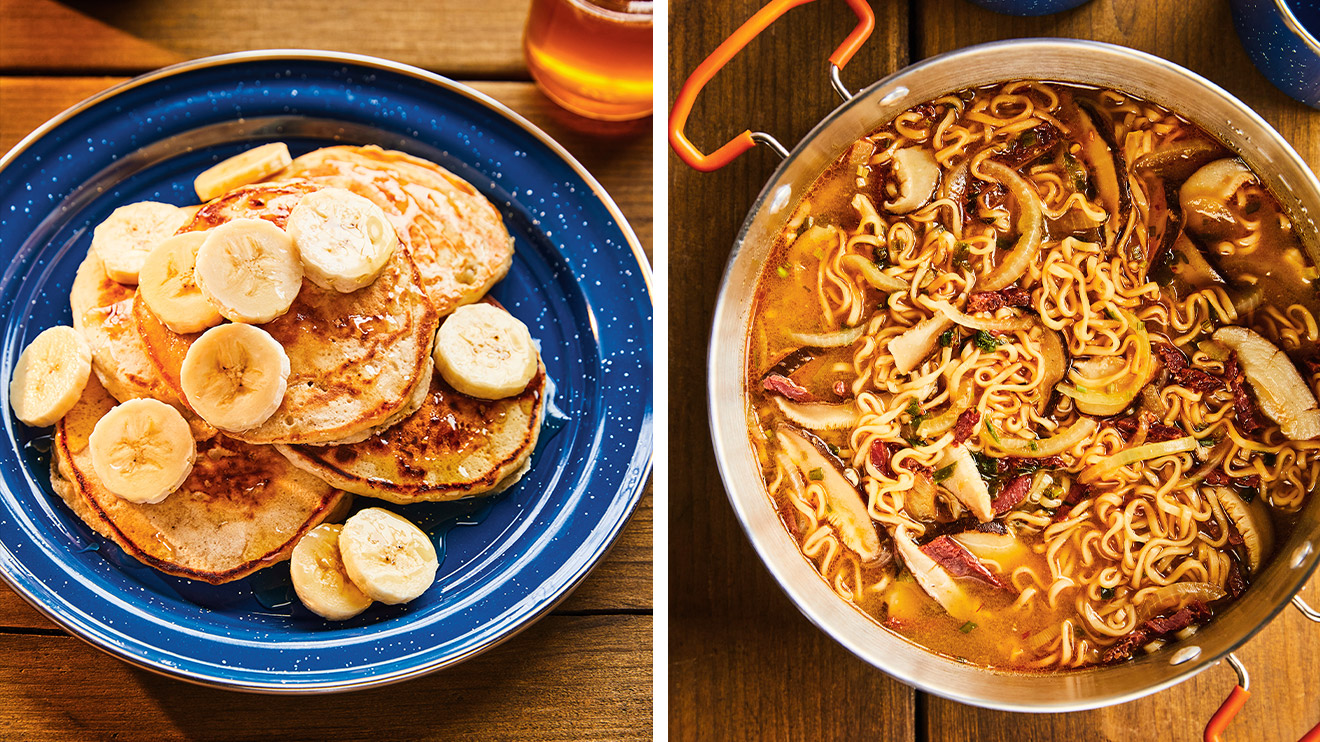 2. Cook in advance
Prepare as many recipes or steps as possible before leaving the house, such as granola bars, dry ingredient blends, pancake mixes and even spices.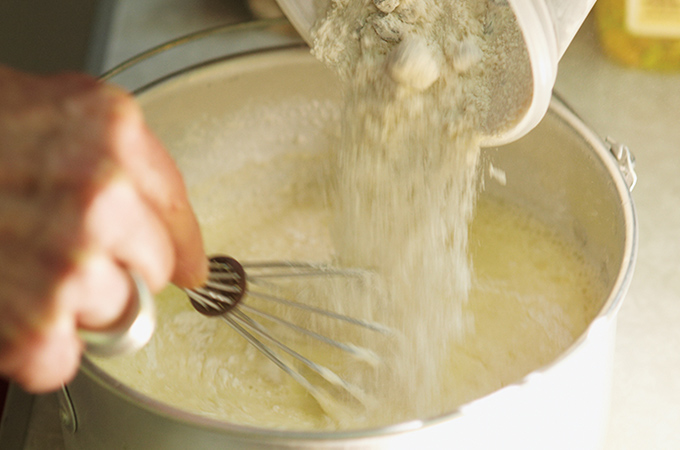 3. Dehydrated food keeps longer
Choose dry ingredients that keep well and are light enough to transport, like ramen noodles, oats, couscous, jerky, dried fruit, etc. You can also find many dried or dehydrated products that are lightweight and keep for a long time, such as fruit snacks, complete meals in a pouch like Happy Yak that are specially made for the outdoors, and mushrooms for soups and pasta. You can even prepare these yourself.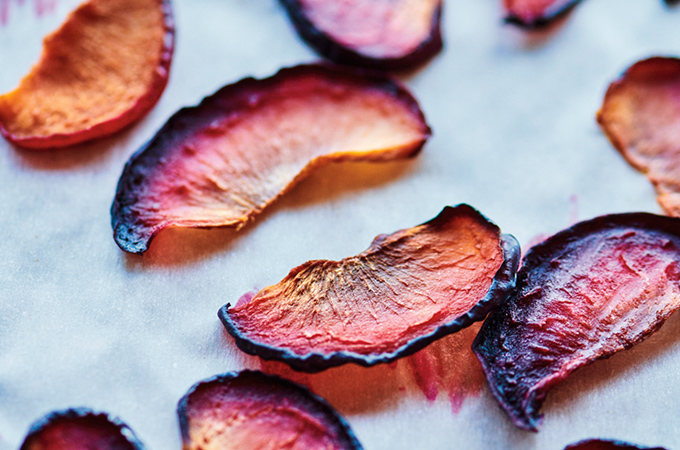 4. Minimize liquids
Given that you're already bringing along water, avoid prepared liquids like sauces or broths. Not only are they heavy, they could also leak in your backpack. If necessary, only bring along individual portions, like small cans of vegetable juice, or powdered broths that you can mix with water.
5. Multifunctional tools
Make the most of specific kitchen tools to avoid having to carry too many. For example, use tongs to drain pasta or simply serve oatmeal in cups. Want to go minimalist? Eat your meal straight out of the pan! You can even turn to smaller tools (like a mini grater) or retractable accessories (such as an Opinel pocket knife).
6. Leave no trace
In the forest, follow the principle of "leave no trace" by leaving the campsite in the same state as if you were never there. Do so by choosing ingredients and products that yield the least amount of trash, and for whatever waste there is, be sure to have a bag for that purpose hanging from your backpack.