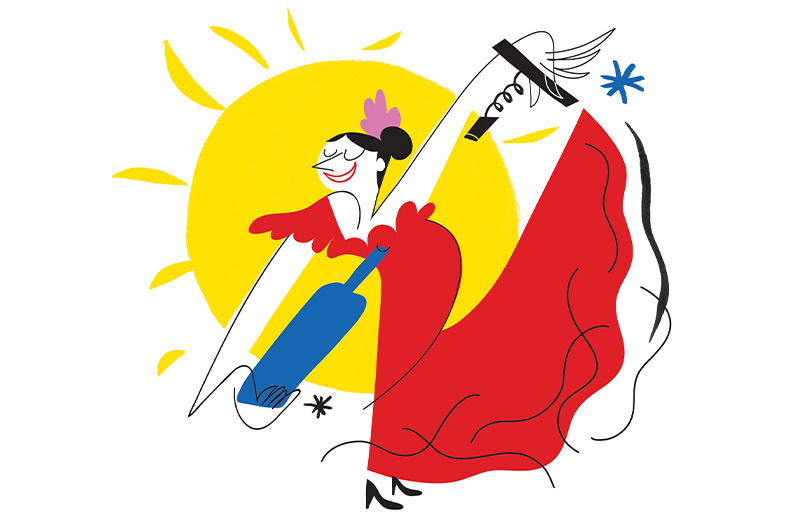 Did you know?
Spain has the largest area of land devoted to vines in the world.
1. A vineyard that gets people talking
Marquès de Riscal vineyard, pictured above, is renowned for its wine, but also for the unusual look of its estate, located in Elciego, in La Rioja. Images of the building, designed by Canadian architect Frank Gehry, have been seen around the world, the movements and shades of wine having inspired the colourful waves made of metal. Inaugurated in 2006, the building includes a restaurant, spa and hotel in addition to wine production. It's breathtaking!
2. A long history
The love story between Spain and the grapevine has spanned more than 3,000 years. This idyllic pairing began even before vines were cultivated in France. Viticulture was first practised in the south of the peninsula by people from Greece and Phoenicia, now Lebanon. A few centuries later, the Romans contributed to the expansion of the vineyards, enchanted by the Spanish climate and terroir.
3. White fiesta
The medieval village of Haro, in the Rioja region, holds a surprising record: It has the largest number of century-old vineyards in the world. The small municipality is not old, however, and each year, it organizes a wine event with very simple rules: You have to be dressed in white, spray your neighbours heavily with wine, laugh and sing. Save the date: The event takes place on June 29!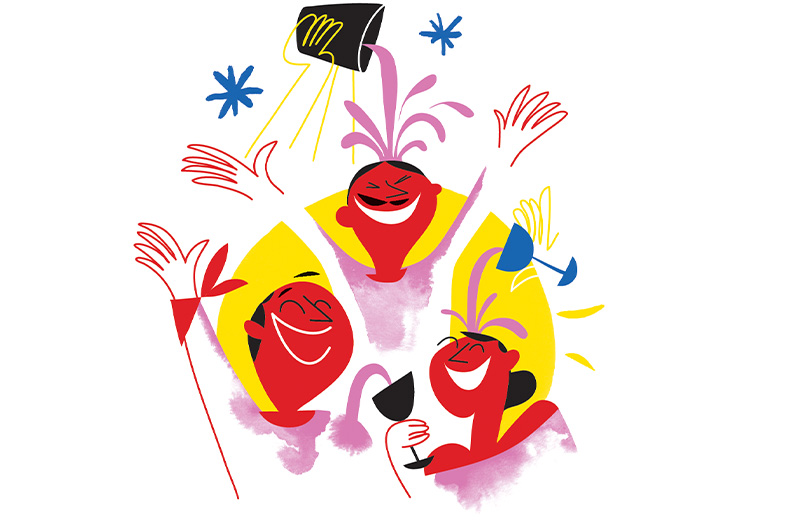 4. Wines with character
The use of oak barrels has long characterized Spanish wines. This practice allows the wine to age with finesse while giving it more character. It's so common that some regions, such as La Rioja, regulate it and specify on their labels how long the wine has aged in the barrel. This is the case for the terms Crianza, Reserva and Gran Reserva. Do you like supple, lighter wines? Spanish producers also vinify supple and fruity cuvées without maturing them in oak barrels.
5. Vines everywhere
There are 70 Denominaciónes de Origen (DO) in Spain, the equivalent of controlled appellations, in which every type of wine is produced: rosé, white, red, sparkling and delicious fortified wines. Grapevines grow everywhere in Spain, even in the Canary Islands. Six of the seven islands in the archipelago practise viticulture. The volcanic soil, isolated off the coast of Morocco, is what attracts those who want to make more exotic types of wine.
6. A true champion
What is the most widely planted grape variety in the country? Against all preconceived notions, it is NOT tempranillo, but rather, airen, a white grape mainly used to produce brandy. This grape ranks first, and is among the top cultivated varieties in the world.
7. A good move
A touch of humour, fantasy and lots of fun: This is what you'll get with the 2018 La Maldita Garnacha red wine ($14.20). The Vivanco Estate wanted to showcase garnacha (grenache), a grape in such dire need of love it was given the name "cursed Maldita," the producer explains. This is no longer the case, as wine aficionados are seduced by its raspberry and cherry notes, full-bodied palate, ripe fruit and slightly spicy finish. A real treat, especially at this price!
Did you know?
55% of Spanish wines are red. Whites (20%) and sparkling wines (15%), however, are gaining ground.
8. Grape varieties
There are more than 200 different grape varieties cultivated in Spain, half of them native to the country. As such, Spanish winegrowers are very proud of local varieties such as maccabeo, garnacha and monastrell, and highlight them more and more often in their vintages.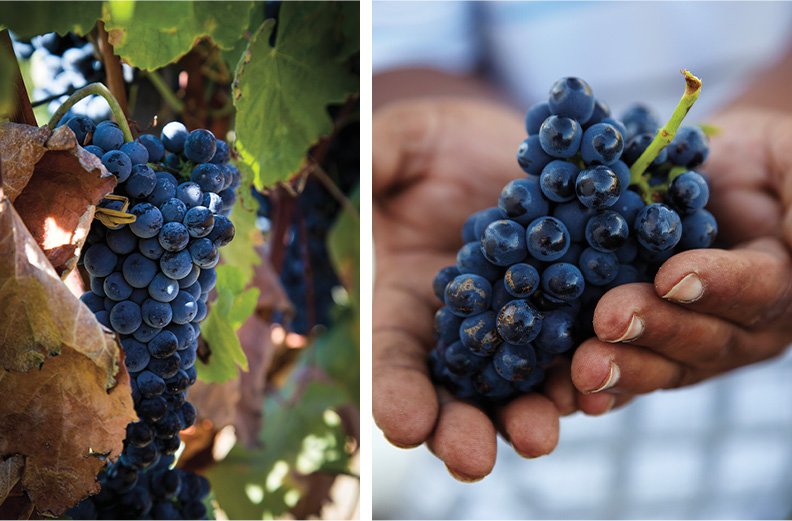 Do you want to know more about this wine region? Consult our feature ¡Hola!, Spanish wines in the latest issue of RICARDO magazine, currently on newsstands. Cheers!
This article is a collaboration between RICARDO and Wines from Spain