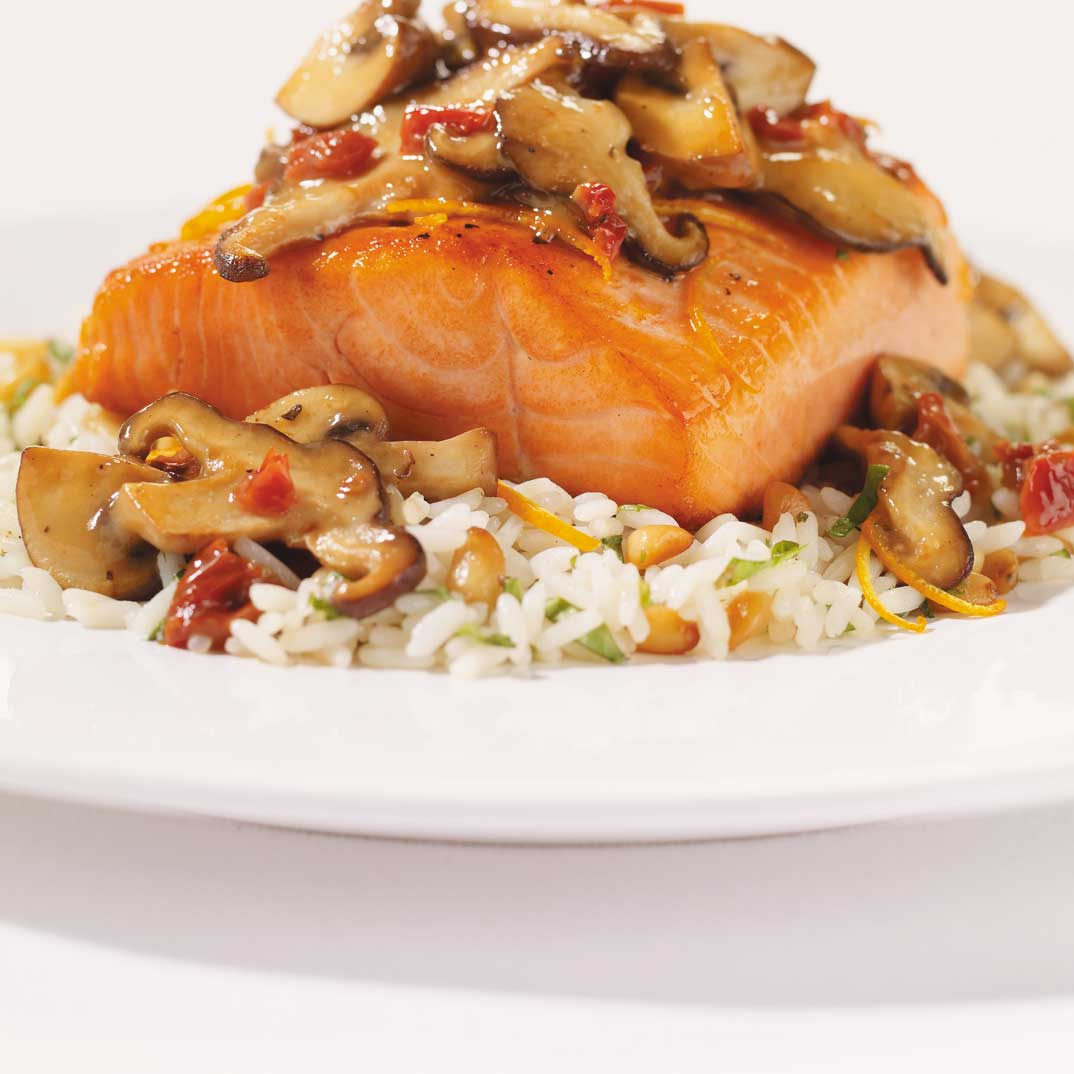 Preparation
In a skillet over high heat, lightly brown the mushrooms in the butter. Season with salt and pepper. Add the sun-dried tomatoes and cook for 1 minute. Add the broth. Bring to a boil, turn down the heat and simmer for 3 minutes.

In a small bowl, mix together the cornstarch and water. Stir it into the mushroom mixture and simmer until thickened, about 1 minute.

In a skillet over medium heat, brown the salmon in the oil for about 4 minutes per side. Season with salt and pepper and sprinkle with the orange zest.

Serve the salmon on a bed of Herbed Rice with Pine Nuts (recipe follows) and garnish with the mushroom sauce.
Good with...
Preparation time: 10 min
Total: 30 min