Ingredients
Barbecue Sauce
Grilled Chicken
Burgers
Preparation
Barbecue Sauce
In a saucepan over medium-high heat, bring the maple syrup, shallot and garlic to a boil. Simmer for about 3 minutes. Add the remaining ingredients and return to a boil. Simmer over medium heat for about 5 minutes or until the sauce thickens. Set aside.
Grilled Chicken
In a bowl, combine the chicken with the oil and 1/2 cup of the barbecue sauce. Season with salt and pepper. Cover and refrigerate for 15 minutes. Keep aside the remaining barbeque sauce.

Preheat the grill, setting the burners to high. Oil the grate.

Grill the chicken for 4 to 5 minutes on each side, or until the meat is cooked through. Slice the chicken thinly or chop coarsely. Keep warm. Toast the buns.

Spread mayonnaise on the inside of the buns. Divide the chicken evenly and place on the bottom halves of the buns. Drizzle with the reserved barbecue sauce. Garnish with the avocado and lettuce. Cover with the top halves of the buns.
Note
Leftover barbecue sauce will keep for at least 3 weeks in the refrigerator.
To help you with this recipe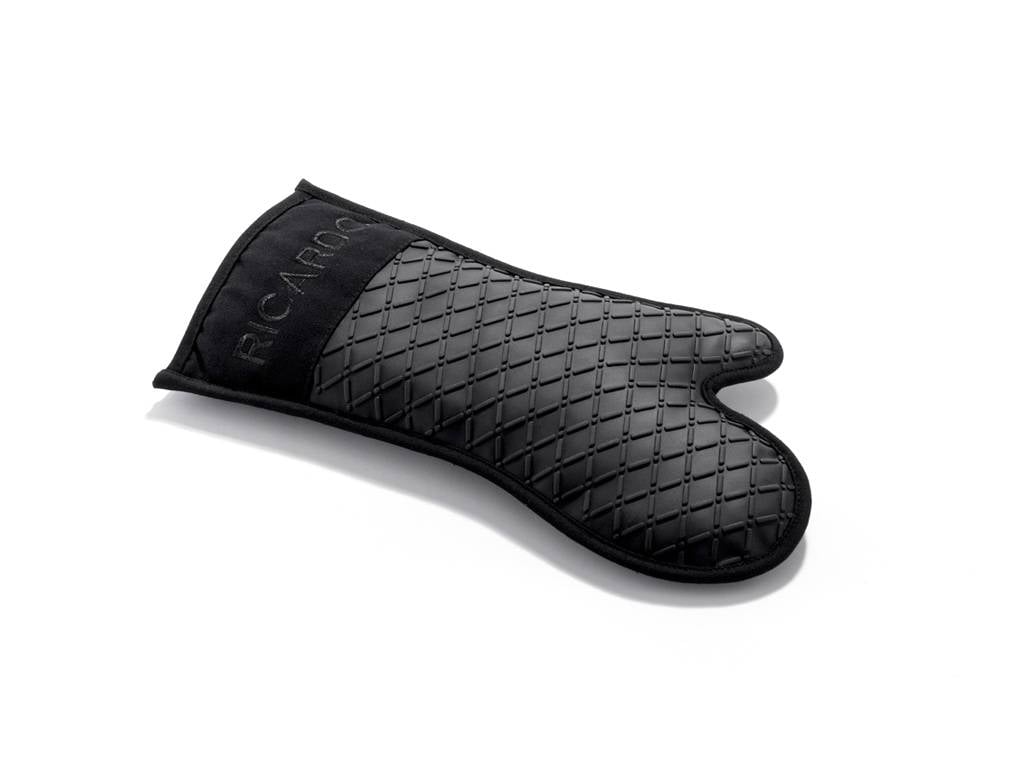 This insulated silicone BBQ mitt can withstand temperature up to 464 °F (240 °C). The interior lining in soft cotton adds comfort.
25.99 $
SHOP NOW