Ingredients
Sauce
Cutlets
Preparation
Sauce
In a small saucepan, bring maple syrup to a boil and cook over low heat until syrup has caramelized. Deglaze with cognac and reduce until almost dry. Add broth and mushrooms. Bring to a boil and reduce until sauce is syrupy. Keep warm.
Cutlets
Place veal slices between two sheets of plastic wrap and flatten slightly with a mallet (flat side) or a rolling pin. Season with salt and pepper. On a plate, flour cutlets and shake to remove any excess.

In a large non-stick skillet, brown cutlets in butter and oil over high heat, one or two at a time, for about 1 minute on each side. Set aside on a warm plate. Deglaze skillet with reduced sauce. Serve cutlets with sauce. Serve with pasta and steamed vegetables.
Note
You can replace morels with white button mushrooms. Brown them in a separate skillet in a little butter and add as a garnish on cutlets.
To help you with this recipe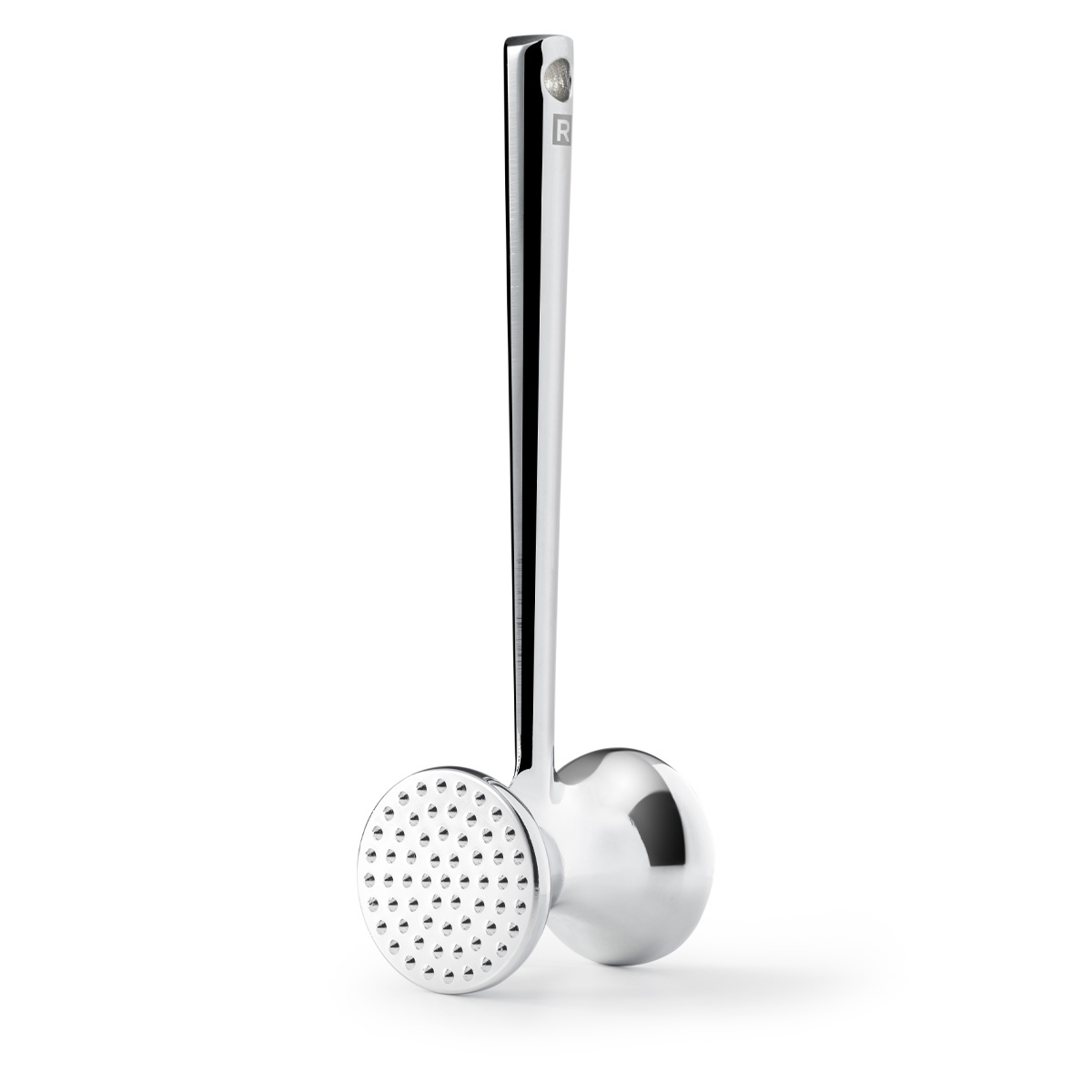 This practical two-sided tool is made of chrome aluminum. The smooth side is used to pound and flatten meat to your preferred thinness, allowing for even cooking. The textured side, with spikes, is used to tenderize meat or poke tiny holes for easy flavour infusion.
22.99 $
SHOP NOW