Ingredients
Soup
Topping (optional)
Preparation
Soup
In a saucepan, soften leek in butter. Add bananas and turmeric and sauté for about 5 minutes. Add broth and coconut milk. Bring to a boil and simmer gently for about 30 minutes or until bananas are tender. In a blender, purée until smooth. Add broth, if needed. Season with salt and pepper. Keep warm.
Topping
In a skillet, brown bananas in oil. Season with salt and pepper. Add sambal oelek and cook for about 1 minute. Drain.

Ladle soup into four bowls and garnish with fried bananas and cilantro. Serve with a wedge of lime.
Note
This soup is surprising and delicious. We're not used to cooking with green bananas. If you have trouble peeling bananas, cut them in half lengthwise and remove flesh with a spoon.
To help you with this recipe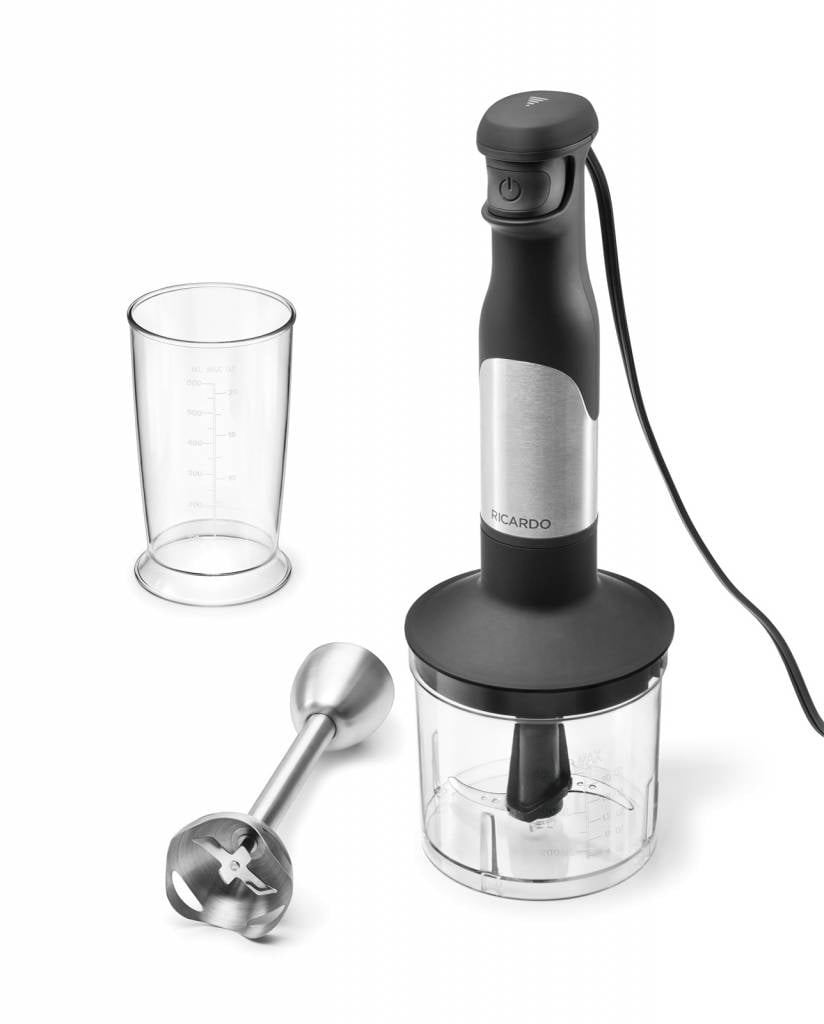 The RICARDO Hand blender features a stainless steel blender shaft that is perfect for making purées, sauces and soups directly in the cooking pot.
69.99 $
SHOP NOW