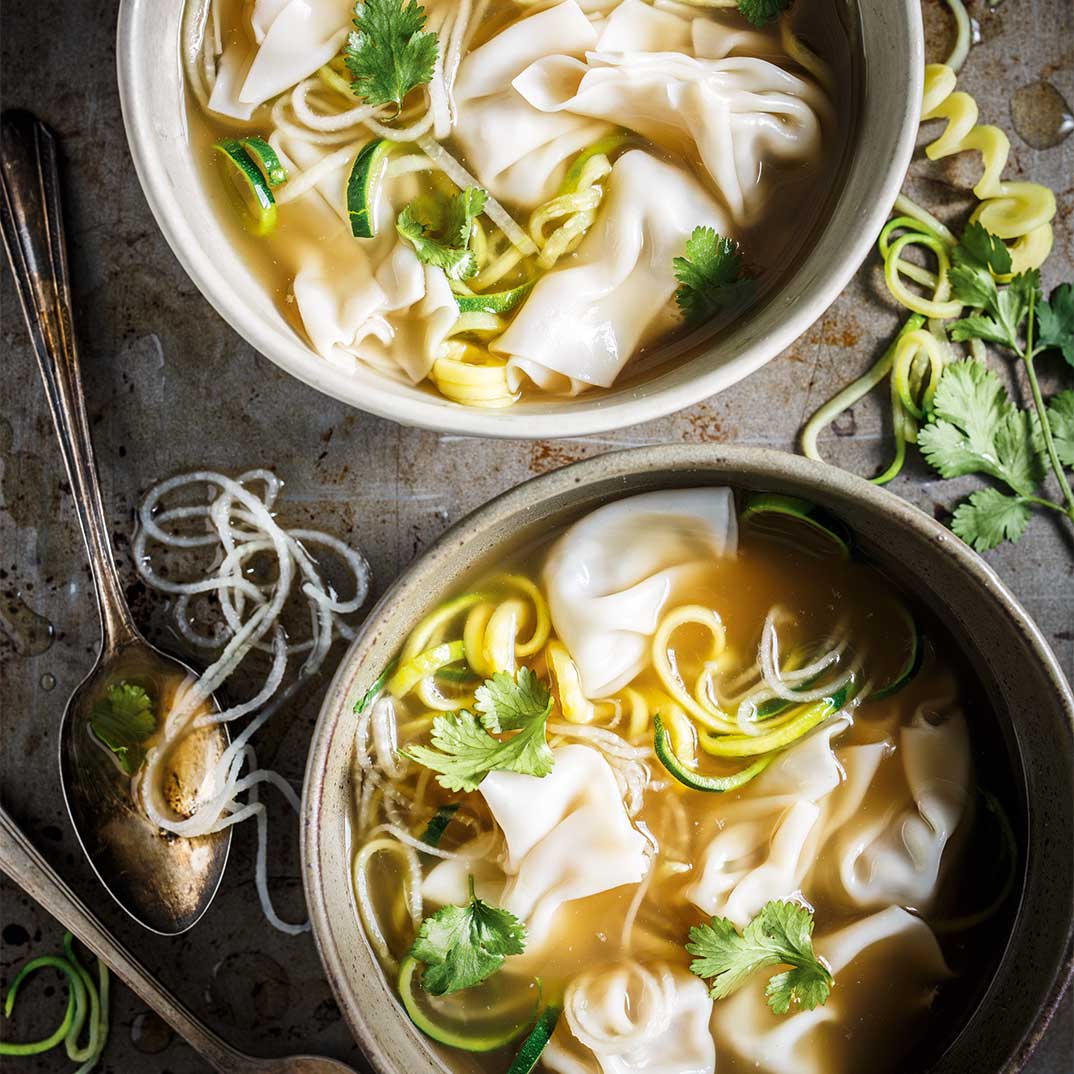 Back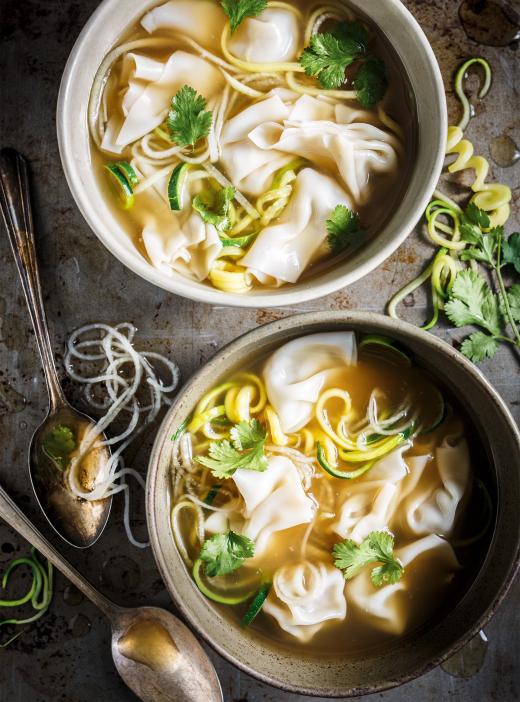 Preparation
In a large pot over medium-high heat, brown the ginger, garlic and lemongrass in the oil for 2 minutes. Add the broth, soy sauce, fish sauce, brown sugar, star anise and peppercorns. Bring to a boil and simmer for 10 minutes. Strain the broth and return to the pot.

Bring the broth to a boil. Add the vegetable spirals and wontons and simmer for 3 to 5 minutes or until tender.

When ready to serve, garnish with cilantro.
Good with...
Preparation time: 25 min
Total: 3 h 25 min