Ingredients
Vegetables
Beef
Noodles
Preparation
Vegetables
With the rack in the middle position, preheat the oven to 425°F (220°C). Line a baking sheet with parchment paper.

Spread the vegetables out on the baking sheet and toss with the oil. Season with salt and pepper. Bake for 45 minutes or until the vegetables are tender and lightly browned, stirring them halfway through cooking. Remove from the oven and sprinkle with the herbs.
Beef
Meanwhile, in a large skillet over medium heat, soften the onion in 1 tbsp (15 ml) of the oil for 1 minute. Add the vinegar and mirin. Mix well. Transfer to a small bowl.

In the same skillet over high heat, brown the meat in the remain 1 tbsp (15 ml) oil for 2 minutes on each side for rare steaks. Season with salt and pepper. Transfer to a plate and let rest for 5 minutes. On a work surface, finely slice the meat and keep warm.
Noodles
Meanwhile, in a pot of salted boiling water, cook the noodles for 8 minutes or until tender. Set aside ½ cup (125 ml) of the pasta cooking water. Drain the noodles.

In a bowl, combine the noodles with the remaining ingredients. Add the reserved pasta cooking water as needed to obtain a creamy sauce.

Divide the noodles among 4 bowl. Top with grilled vegetables, sliced steak and top onion.
To help you with this recipe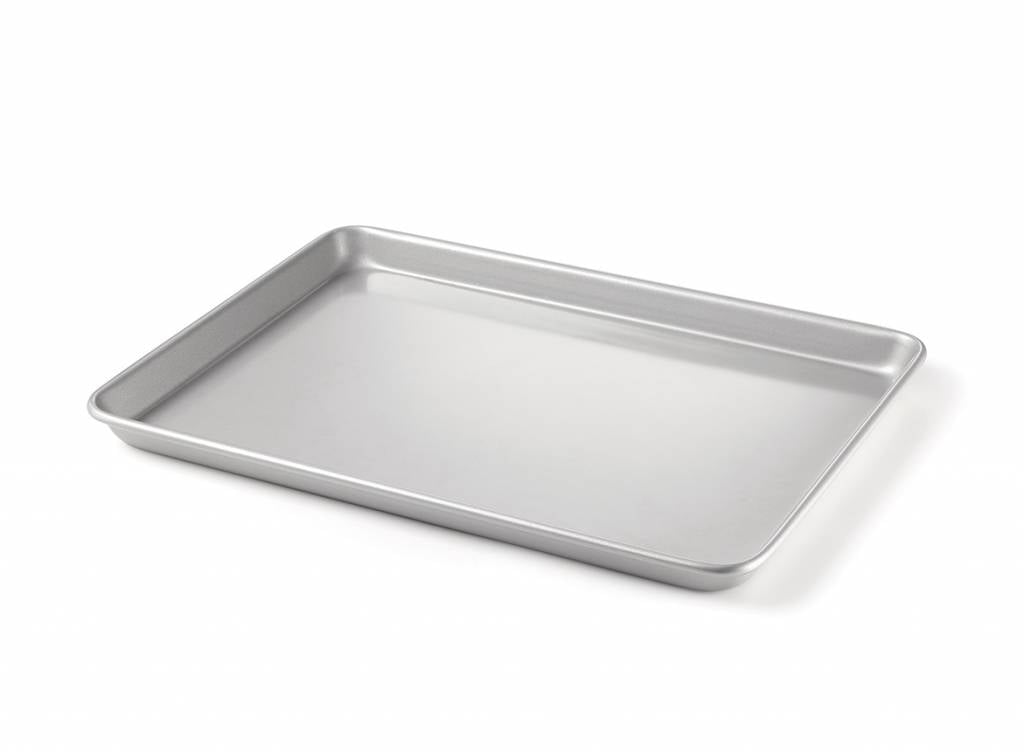 This must-have cooking accessory is perfect for baking cookies, pastries, meat or a whole meal making sheet pan dinner and getting the weeknight meal on the table fast.
25.99 $
SHOP NOW