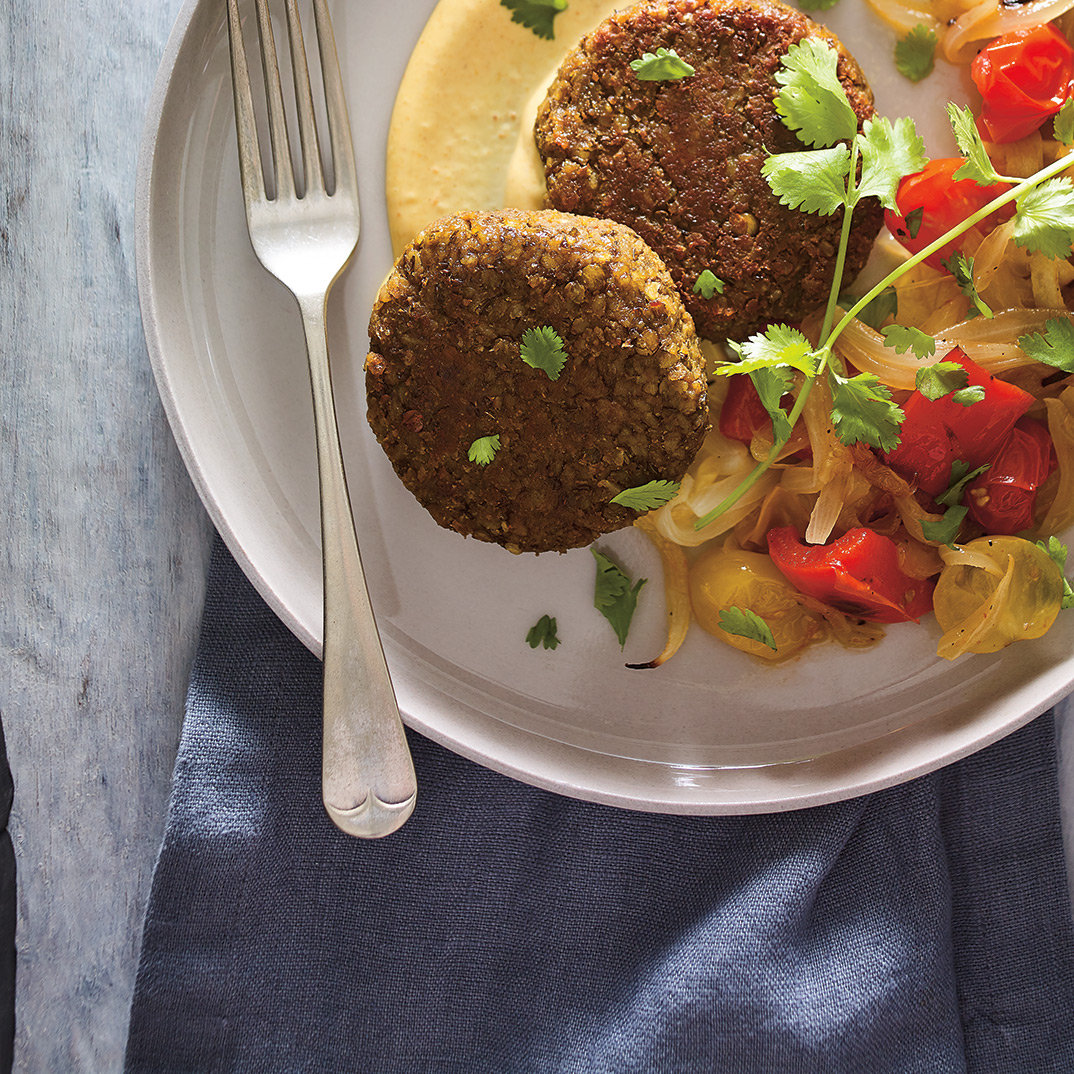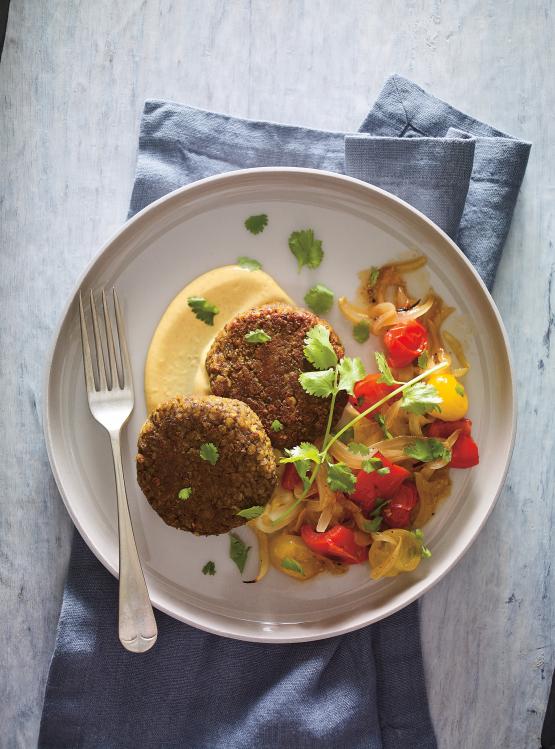 Preparation
Curry Sauce
In a bowl, whisk together all the ingredients. Refrigerate until ready to serve.
Fritters
In a large pot over medium-high heat, soften the onion in 2 tbsp (30 ml) of the oil. Stir in the curry powder and cook for 30 seconds.

Add the water, sweet potato, lentils, rice, harissa and soy sauce. Bring to a boil. Cover and simmer over low heat for 40 minutes or until the lentils and rice are tender and the water has been completely absorbed. Let cool.

In a food processor, pulse the mixture into a coarse purée. Season with salt and pepper. Working with lightly oiled hands, shape the mixture into 10 patties.

In a large non-stick skillet over medium-high heat, brown half of the patties at a time in the remaining oil for 4 minutes on each side. Add more oil, if needed. Serve the fritters with the curry sauce.
Good with...
Preparation time: 15 min
Total: 45 min