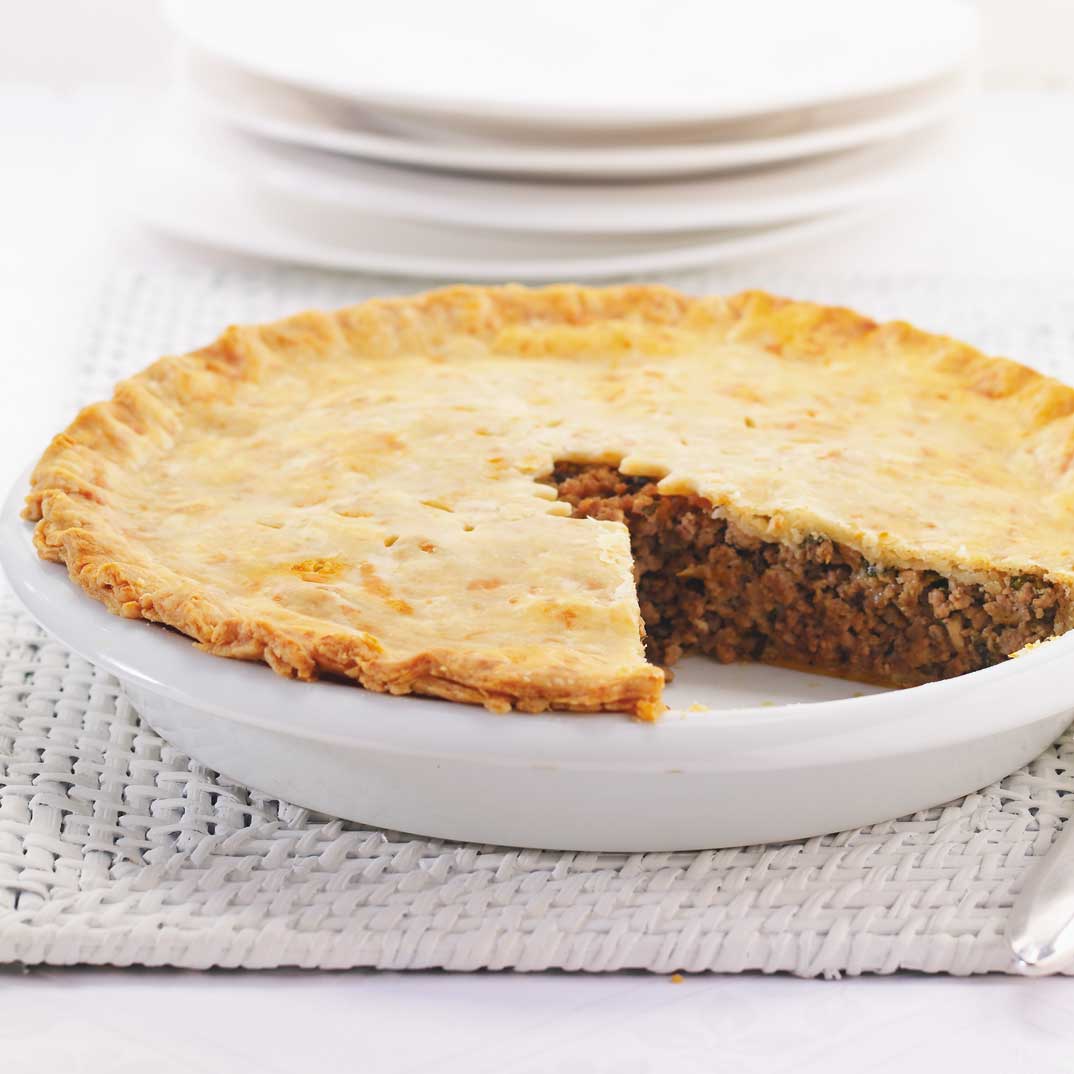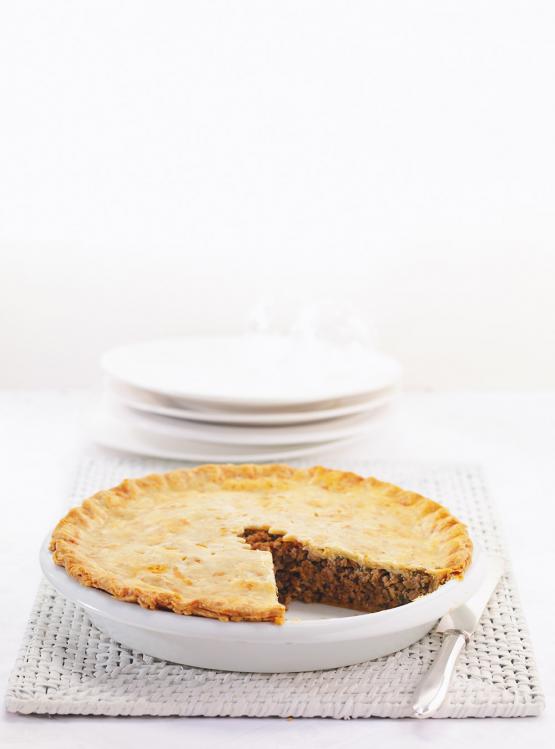 Open in full-screen mode
Herbed Meat and Cheddar Pie
Preparation

40 MIN

Cooking

1 H 15 MIN

Chilling

30 MIN

Servings

4

Freezes
Preparation
PASTRY
In a food processor, pulse the flour and salt until combined. Add the butter and cheese and pulse briefly until the butter pieces are the size of peas. Add the water and lemon juice. Pulse again until the dough just begins to hold together, adding more water if necessary. Remove the dough and shape into 2 discs. Refrigerate for 30 minutes.

On a floured surface, roll out the 2 discs. Line a 23-cm (9-inch) pie plate with 1 of the discs. Cut a slit in the middle of the other disc.

With the rack in the bottom position, preheat the oven to 180°C (350°F).
FILLING
In a large skillet over medium-high heat, soften the onion and garlic in the oil. Add the meat and continue cooking, stirring from time to time, until the meat is cooked through and crumbled. Season with salt and pepper. Add the broth and breadcrumbs. Reduce the heat and simmer gently for about 10 minutes. Add the remaining ingredients. Adjust the seasoning. Let cool slightly.

Spread the meat over the bottom of the pie shell. Cover with the second piece of dough. Seal by pressing the 2 layers together with a fork or your fingers. Lightly brush the top with milk.

Bake until golden brown, about 55 minutes.
Note
Cook on Sunday and freeze if desired.