This recipe for cod wrapped in prosciutto is on the table in under 30 minutes.
Preparation
In a small bowl, combine the mayonnaise, harissa and paprika. Using a pastry brush, generously cover the pieces of cod with the mayonnaise mixture.

On a work surface, lay out two slices of prosciutto vertically, letting them overlap slightly so they are roughly the same thickness as one piece of cod. Place a piece of cod horizontally along the bottom third of the prosciutto slices. Roll the fish up in the prosciutto. Repeat with the remaining prosciutto and cod.

In a large non-stick skillet over medium heat, place the fish rolls in the oil, seam side down. Cook for 8 to 10 minutes or until the prosciutto is crispy on all sides. Off the heat, let the fish rest in the pan to continue cooking in the residual heat until the desired doneness is reached. Serve with zucchini and tomato concassé and, if desired, mashed potatoes and vegetables.
To help you with this recipe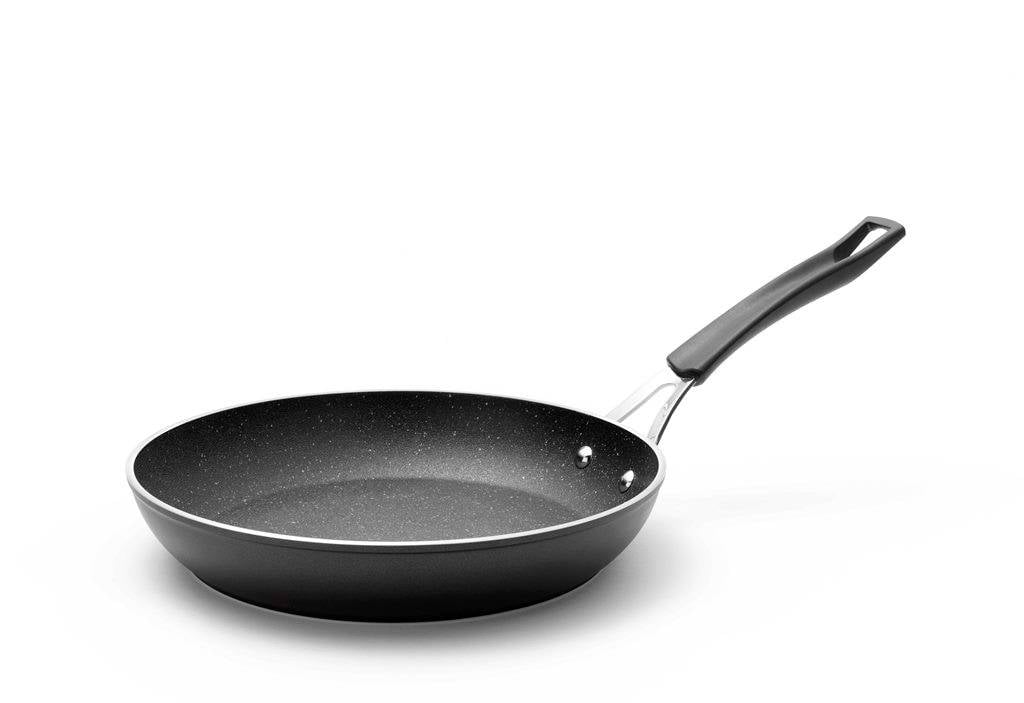 This forged aluminum frying pan is made with The Rock technology, a high-tech process that makes the pan three times more resistant than regular Teflon finish.
61.99 $
SHOP NOW