These divine meat and confit duck pies will become a new holiday staple.
Preparation
In a large pot over medium heat, soften the onion and garlic in the butter. Deglaze with ¼ cup (60 ml) of the broth and let reduce by half. Add the ground meat, breaking it up with a wooden spoon. Cook for 15 minutes until there is no more liquid in the pot. Season with salt and pepper.

Add the vegetables, breadcrumbs and spices. Cook for 20 minutes or until the potato and parsnip are starting to break down. Add the duck meat. Adjust the seasoning. Transfer the mixture to a bowl and let cool. Cover and refrigerate until completely chilled, about 1 hour.

With the rack in the lowest position, preheat the oven to 375°F (190°C).

On a lightly floured work surface, roll out the discs of pastry until 1/8 inch (3 mm) thick. Line three 5-inch (13 cm) small skillets or pie plates with a piece of pastry. Top with the meat mixture. Make incisions in the middle of the remaining pieces of pastry and place them over the meat filling. Remove any excess dough. For each pie, fold the edges of the top pastry under the bottom pastry, pressing to seal the edges and crimping with a fork or your fingers.

Using the pastry scraps, cut out pine trees or other shapes with cookie cutters of your choice or a small knife, if desired. You can freeze the pies at this step.

In a small bowl, combine the egg yolk and water.

Using a pastry brush, cover the top of the pies with the egg wash. Top with the pine tree cut outs and brush with egg wash as well.

Bake for 40 minutes or until the crust is nicely golden. Let cool for a few minutes before serving with the cranberry ketchup, if desired.
Note
You can replace the parsnip with a second large potato.
To help you with this recipe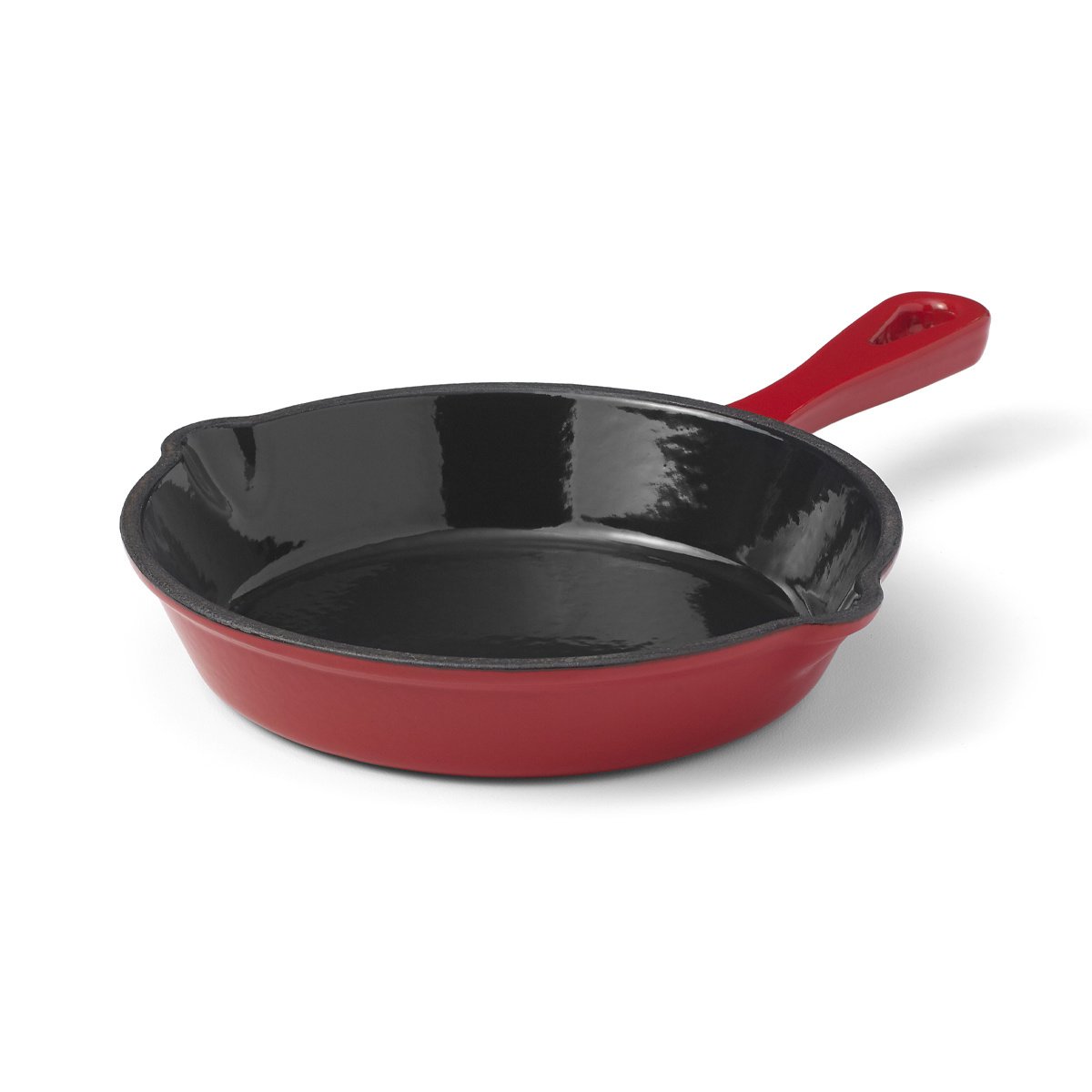 This RICARDO skillet with pouring spout is great for cooking a steak or baking a small meat pie. It's made with enamelled cast iron for even heat distribution and retention. Its glossy black finish is elegant and not only is it easy to clean, the skillet can go straight from oven to table.
26.99 $
SHOP NOW