Seasonings
What's the recipe for a successful cookout? tender and juicy local chicken, grain-fed and available in three flavours:
1. Greek: refreshing aromas of lemon, oregano and rosemary.
2. Portuguese: traditional spice notes.
3. Habanero BBQ: slightly sweet and spiced up with habanero peppers. The newest addition to the range.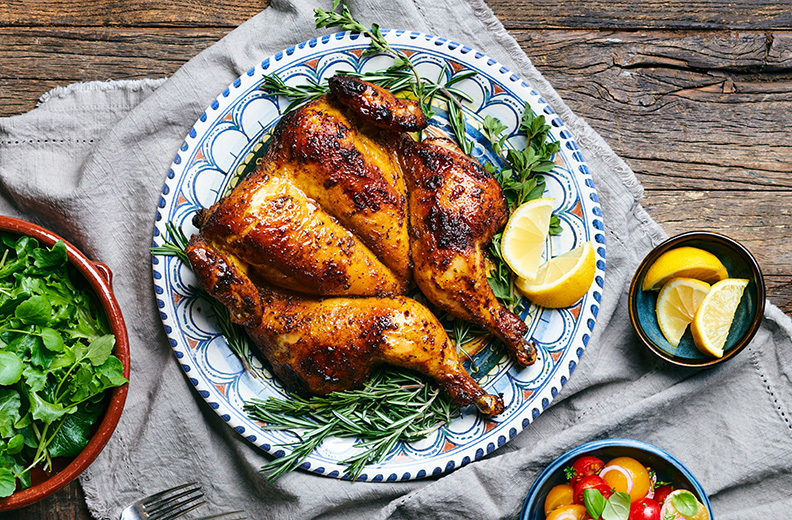 Cooking method
They are pre-seasoned and ready to cook, going from the package to the oven or grill at a snap of your fingers! There's no need to add anything else, everything is ready for you. Its spatchcocked preparation allows for a shorter cooking time. Whether you cook it in the oven or on the grill, your bird will be ready in an hour.
This is a simple and local idea, perfect for any and all occasions. It's a delicious and practical solution when you want to save some time during meal prep!
If you prefer to butterfly your chicken yourself, here are a couple of recipes to inspire you! All you need is a good chef's knife or kitchen scissors, and the right technique!