On the menu: 4 to 5 portions (depending on your appetite!) of delicious grilling essentials that require no more than 20 minutes of cooking. Place everything on the table for a family-style feast. The whole is available for delivery in the Greater Montreal Area or can be picked up safely at Café RICARDO in Saint-Lambert.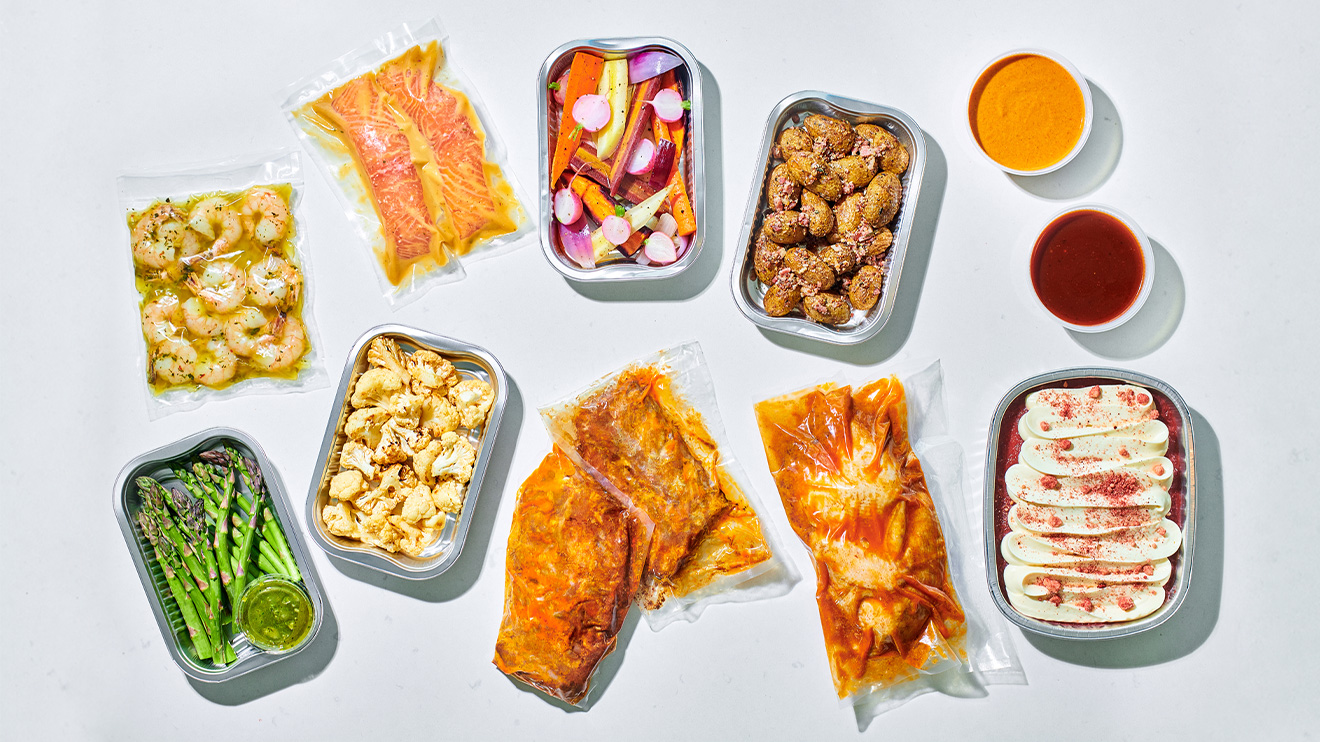 The BBQ Box includes:
4 proteins + 4 sides + 1 dessert
MAINS
• Pork ribs from Gaspor Farms with our Best Barbecue Sauce
• Quebec half-chicken with Portuguese marinade
• Chimichurri shrimp
• Maple and miso lacquered salmon with curry and Sichuan pepper
SIDES
• Quebec asparagus from Ferme la Sublime with lemon gremolata
• Gabrielle potatoes from Île d'Orléans with mustard, bacon and rosemary
• Root vegetable papillotes with carrots, onions and radishes
• Spiced roasted cauliflower
DESSERT
• Moist strawberry-rhubarb cake with sweet clover vanilla and white chocolate whipped cream
Our box includes a delicious selection of foods from Quebec artisans and producers. Given that the majority of the contents of the box are already cooked (the meats were cooked sous-vide and the veggies are precooked), all you have to do is grill and reheat. Only the salmon and asparagus must be fully cooked.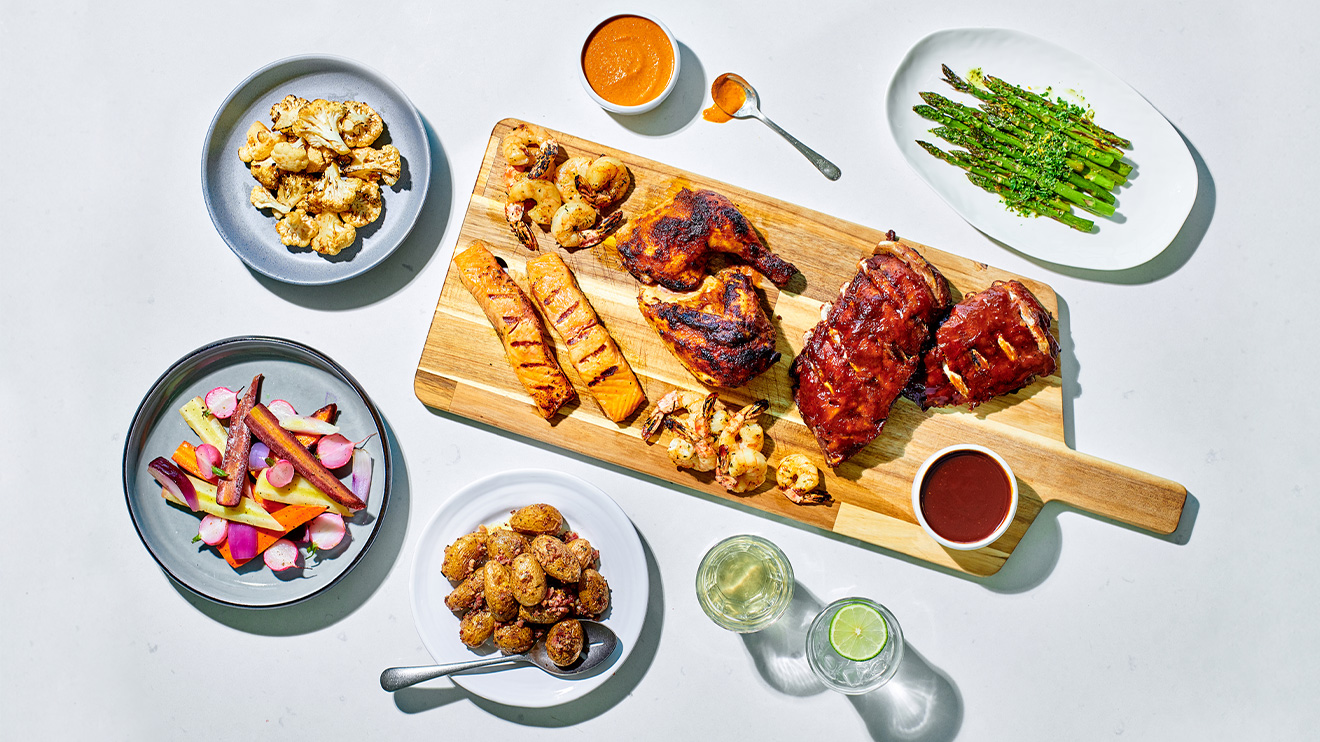 How to order
The box is available only by online order for $110. You may also complete your box by choosing from our selection of beers, wines and ready-to-drink cocktails. Cooking instructions for the main dishes are also included in the box. Hurry: Limited quantities of these boxes are available each week!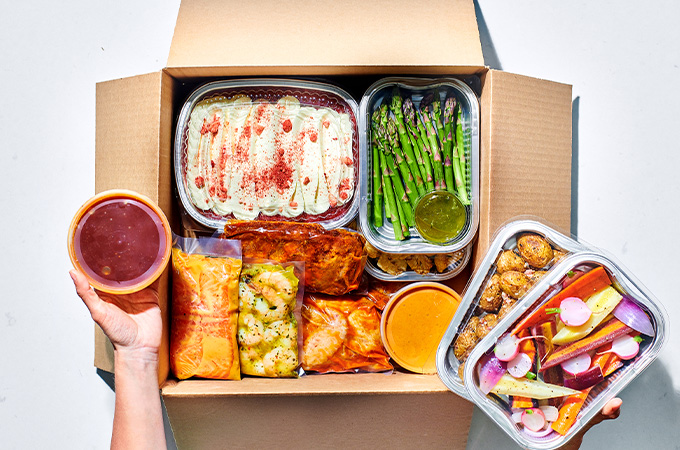 How to pick up
Upon ordering, choose your preferred pick-up date and time.
At Café RICARDO in Saint-Lambert only.
Everything will be ready upon your arrival. Pick-up is safe and easy.
Please note that no payment will be made in person. Payment can only be made during online ordering.
It is also possible to have your box delivered to your home for $15.