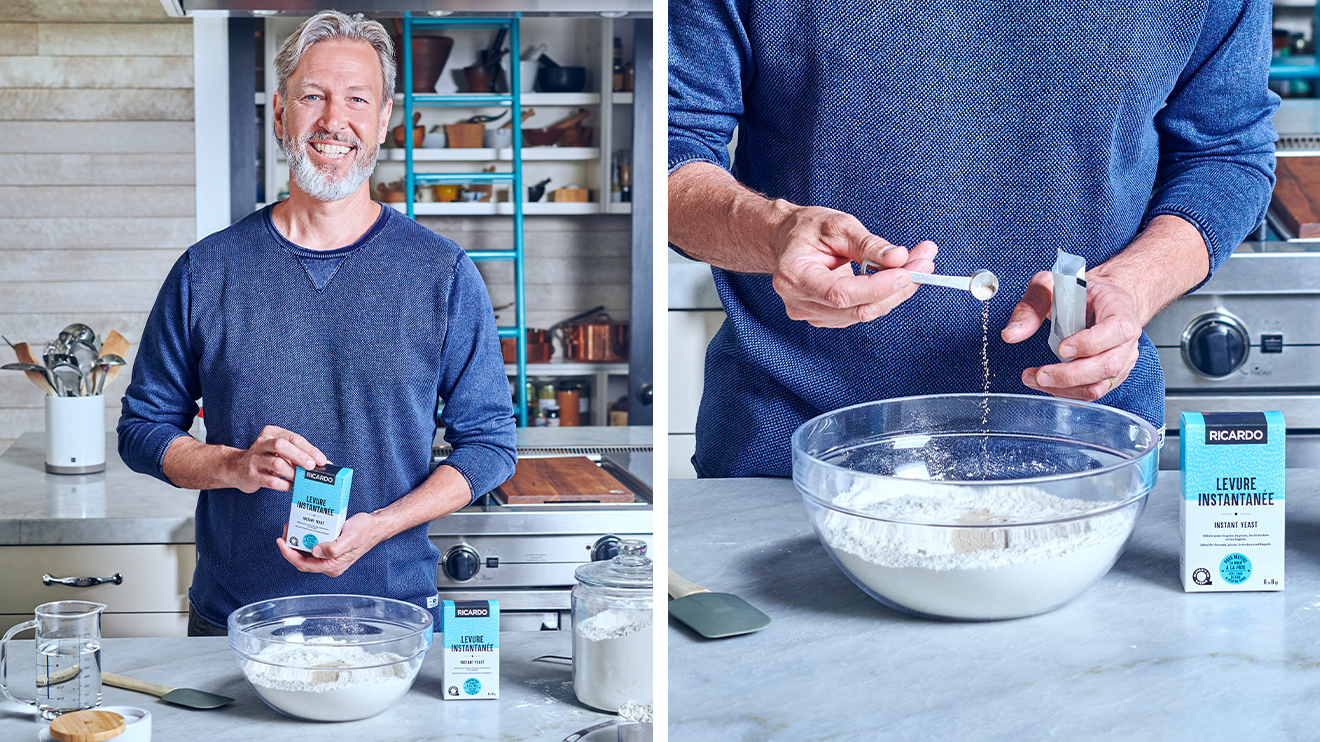 "Bread is something that a vast majority of the world shares in common, so the idea that we almost faced a yeast shortage in 2020 was a dramatic image for me. And so, I thought that the RICARDO brand might have the opportunity to contribute to solutions to avoid this situation." – Ricardo
In a nutshell 
In April 2020, Quebecers' enthusiasm for making homemade bread almost led to a shortage of yeast in the province's grocery stores. The event gave Ricardo an idea—a dream. Why not have a 100% local instant yeast so that something like this could never happen again?
"Here in Montreal, we have the best yeast manufacturer in the world: Levure Lallemand, a company that's part of the Chagnon family, and whom I met when I was filming our series "We are the best."  So, I knew joining forces with them could make this a reality."
After a lot of calls, a lot of logistics and a few sales pitches, the dream finally came true. "We gave the go-ahead to the team to think about the packaging, the colours, and then—a year later—it hit grocery store shelves!"
"It's 100% made in Quebec. From the product to the marketing to the packaging, it's really yeast from here!" – Ricardo
Where to find it
You will find the new RICARDO instant yeast in Quebec IGA stores, at a cost of $5.99 for 6 sachets of 8 grams each, in the aisle with the flour and pastry products.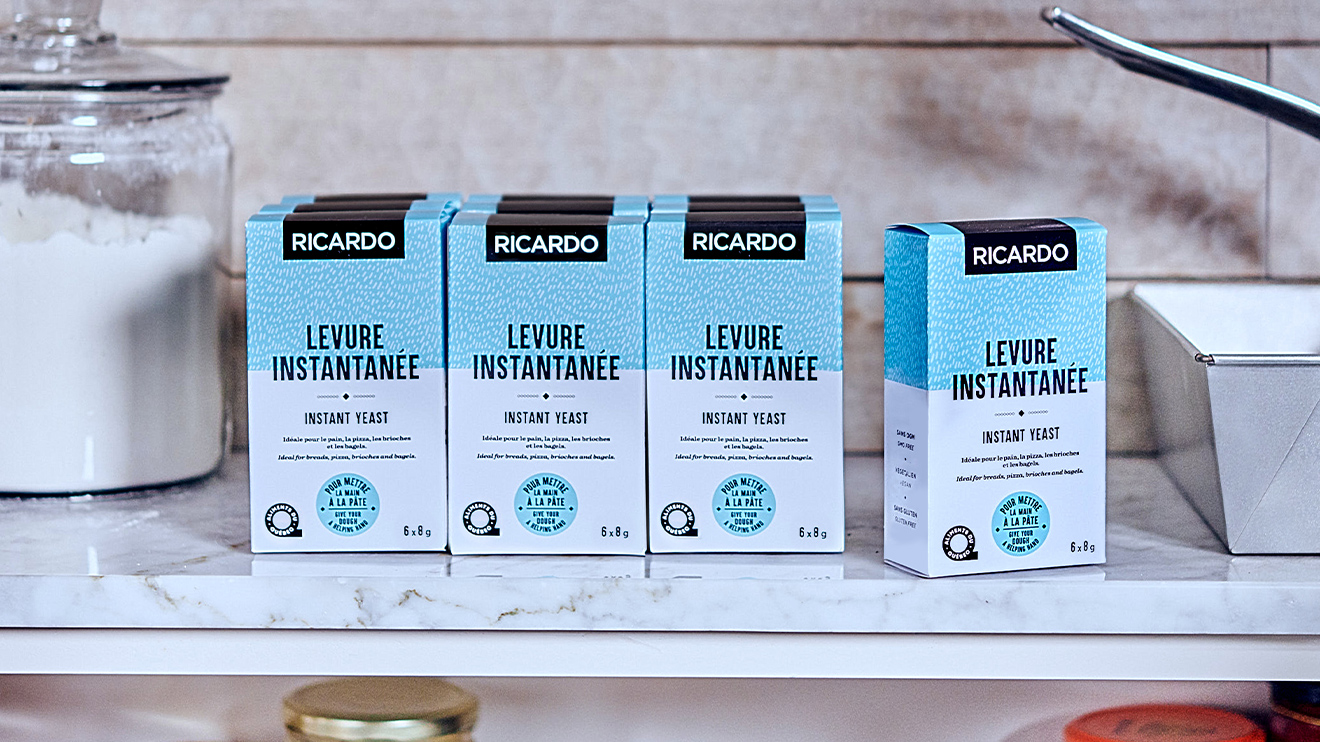 How to use it
We often think of things like bread and pizza when we talk about instant yeast, but this is a product that can be used in a multitude of recipes. That's why we asked Ricardo to share what some of his favourites are. 
"The recipes that are at the top of my list are our white bread, and of course, these cinnamon buns, and our beloved monkey bread. In short, delicious recipes that are best enjoyed hot or warm, at any time of the day!"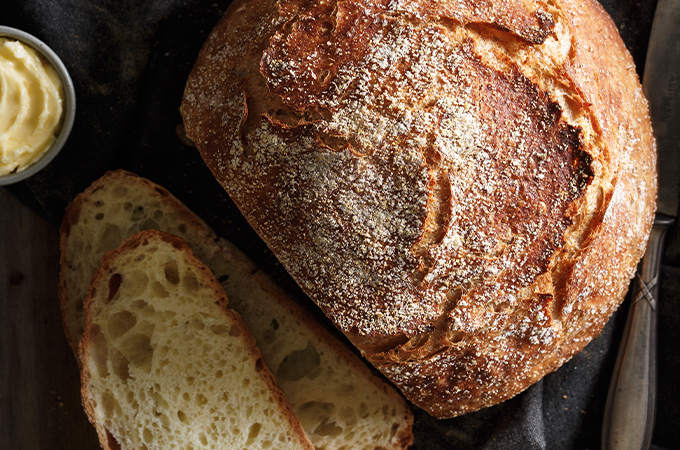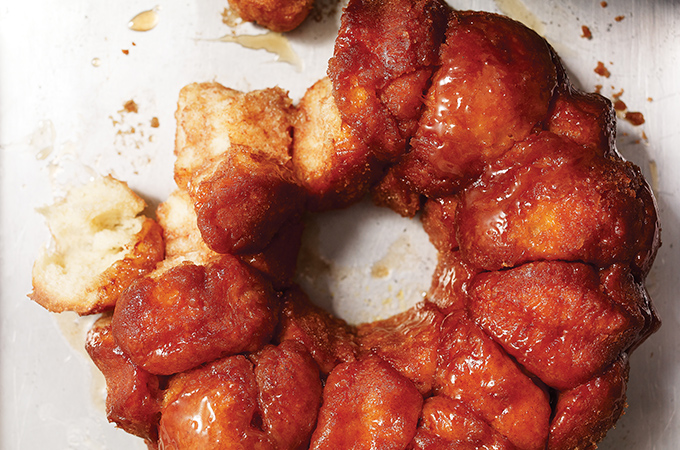 With autumn in the air, you'll definitely want to take on more culinary projects in the coming months. For more ideas, here are all of our recipes that require instant yeast. Rise up to the occasion!