Gorgonzola
Piedmont and Lombardy are the first stops on this culinary excursion. Located in northwestern Italy, Piedmont is a region known for its exquisite cuisine. Milan, the metropolis of neighbouring Lombardy, is a must-see destination for fashion and design, and boasts some of the world's greatest masterpieces in its museums. Gorgonzola, a low-intensity blue cheese, originates from these regions. Its supple and creamy texture makes it the perfect ally for quick and delicious sauces. Use it in this pasta recipe with gorgonzola, fennel and speck. Say it in Italian to make it sound better: "Garganelli al gorgonzola, finocchio e speck."
Parmigiano Reggiano and Taleggio
Next, we make our way to a small area of the Emilia-Romagna region, where Parmigiano Reggiano is made in the purest Italian tradition. This aged cheese of protected designation of origin has a firm, granular and crumbly texture. It's ideal for an Italian aperitif with cheese arancini. We grate the Parmigiano into the risotto for an unctuous texture, which is then contrasted by the crispy breadcrumb coating, creating the perfect balance. This recipe also contains Taleggio, a soft raw milk cheese that comes from northern Italy, in Lombardy.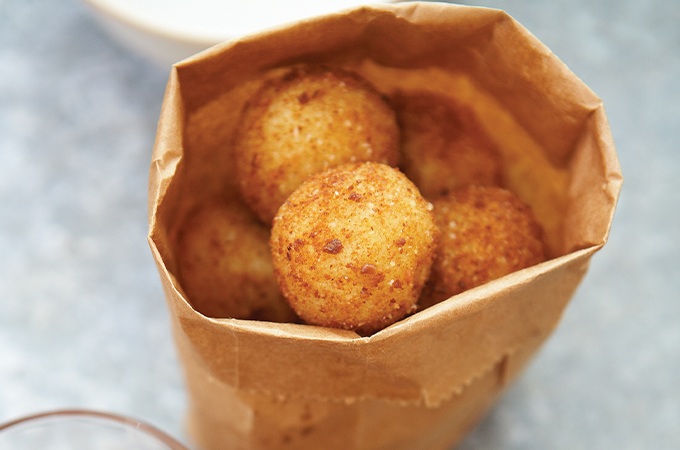 Burrata
The voyage continues towards Les Murges, a sub-region of Puglia, where Burrata originates. This fresh Italian cheese with a gooey centre has a light, delicate taste that cheese lovers can't get enough of. It plays the starring role in this Burrata with confit figs dish that is served unpretentiously with toppings of roasted onions, fresh herbs and, of course, confit figs. These simple ingredients make for a colourful plate that is sure to make you want to dive right in.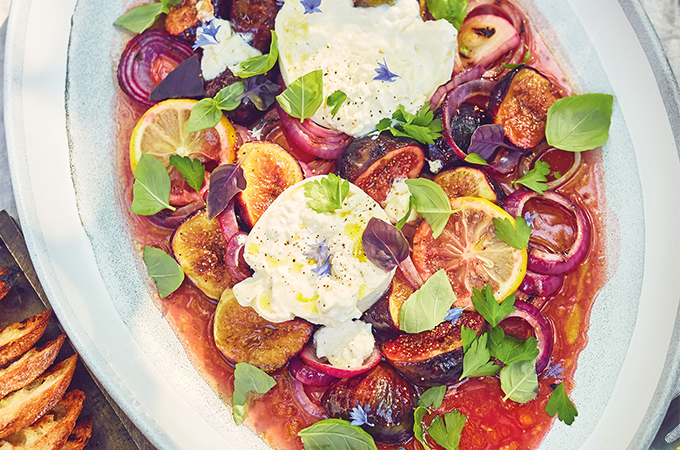 Mozzarella di Bufala Campana DOP
Our culinary escape ends in Campania, in the southwest of the country. It's from this region that the infamous Mozzarella di Bufala Campana hails, whose designation of origin is also protected. To prepare this soft cheese made from buffalo milk in style, place a few slices on a Margherita pizza, a specialty popularized in Naples and recognized worldwide. Made of dough topped with tomato sauce, mozzarella and fresh basil, the Margherita was named in honour of the first queen of Italy, Margherita (or Margarita), and always provides a moment of pure Italian happiness.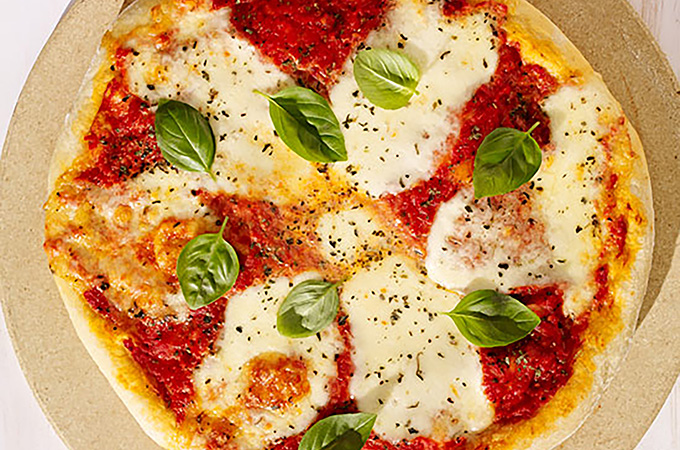 The heritage of Italian cheeses which have made their way here to our shores allows us to taste Italy almost as if we were there. With a wide variety of cheesy options to add to your recipes, why wait another night to take this gourmet journey?
This article is a collaboration between RICARDO and the Italian Trade Commission and Assolatte.