Monday: Heirloom Tomato Tart
Make the most of Labour Dayand get cooking! This superb tart is incomparable: the baked tomatoes release a sweet aroma that pairs wonderfully with the garlic. After a few bites, you'll think you're in the south of France.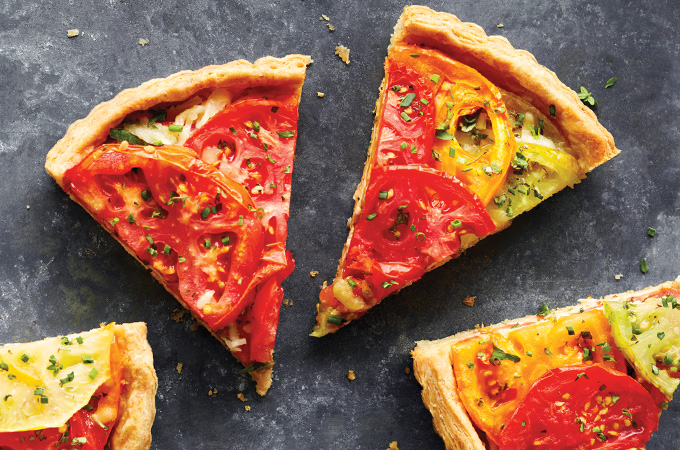 Tuesday: Chicken Drumsticks with Tomatoes and Lentils
Thisrecipe cooks perfectly in your Dutch oven. Simmer all the ingredients together for a complete and satisfying meal. The tomatoes and squash pair beautifully with the lentils and chicken. A recipe that changes up your weekday dinners!
Wednesday: Harvest Vegetable Naan Bread
Vegetables, lemon, basil…this perfect trio of flavours work well with cherry tomatoes. Top naan bread with this autumnal mix for a quick and easy pizza. Bonus: it's full of vitamins!
Thursday: Fried Green Tomatoes with Paprika
Dip Got a few tomatoes that haven't yet ripened? Grab them for this recipe! Slice them into rounds and fry them, paired with a lightly spiced yogurt sauce.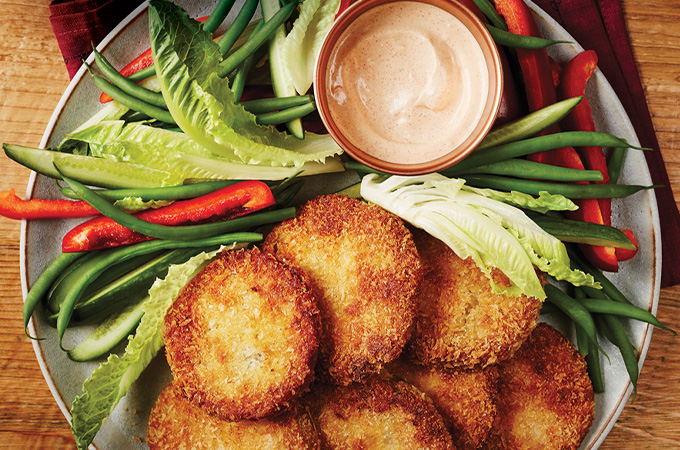 Friday: Ziti with Tomatoes and Roasted Bell Peppers
Plum tomatoes and pasta are a match made in heaven. In this dish they shine alongside roasted red peppers and pitted olives. This recipe calls for canned tomatoes, but they can be replaced with fresh tomatoes if your garden has an abundance of them.