Preparation
With the rack in the highest position, preheat the oven's broiler. Line two baking sheets with aluminum foil. Set aside.

In a large bowl, toss the bread with the milk and let soak for 5 minutes. Add the remaining ingredients and mix well with your hands. Season with salt and pepper.

With a small ice cream scoop or with lightly oiled hands, shape each meatball with about 15 ml (1 tablespoon) of the meat mixture. Place on the baking sheet.

Grill the meatballs in the oven, one sheet at a time, for about 10 minutes or until cooked and golden brown, stirring halfway through cooking.
Freezing
Place the cooked meatballs on a baking sheet lined with parchment paper. Cover and freeze for about 4 hours or until the meatballs are frozen. Place the meatballs in sealable freezer plastic bags.

Use the necessary amount needed in the four following recipes: Meatball Hors d'oeuvres, Meatball and Spaghetti Squash Soup, Meatball and Onion Subs, and Tomato Sauce with Meatballs.
To help you with this recipe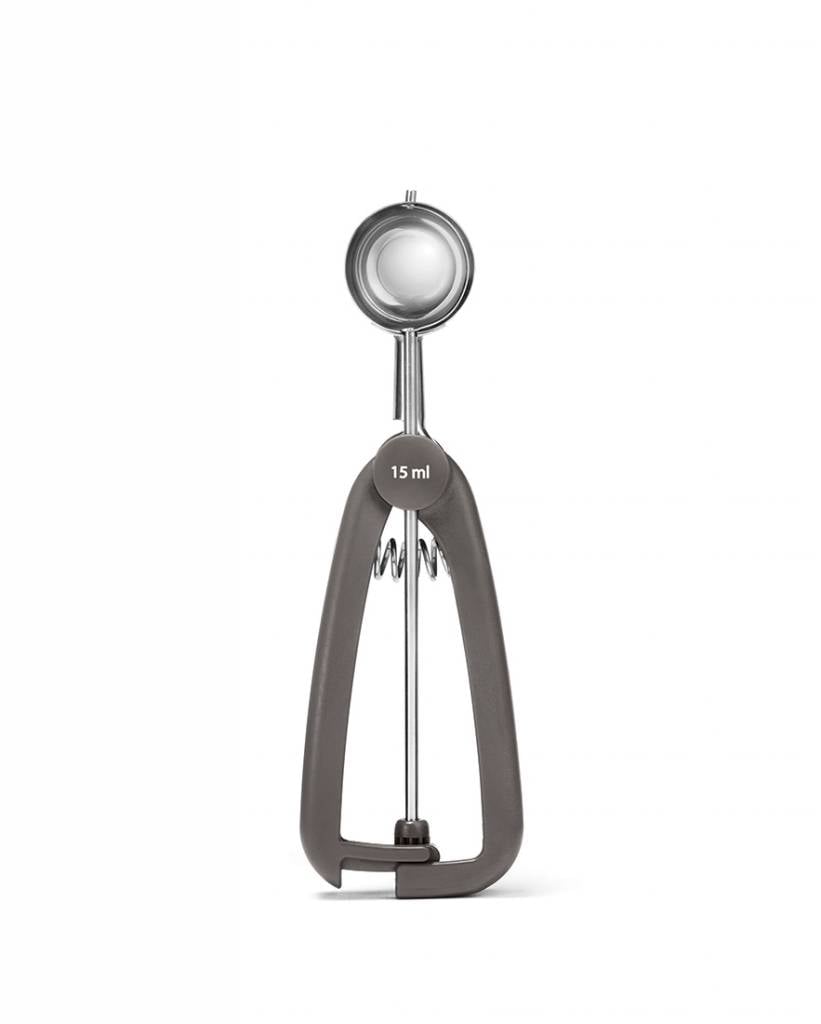 This small portioning scoop is ideal for making uniform meatballs, cookies or meringue. It can also be used to make melon balls to elevate tarts or fruit salad.
17.99 $
SHOP NOW