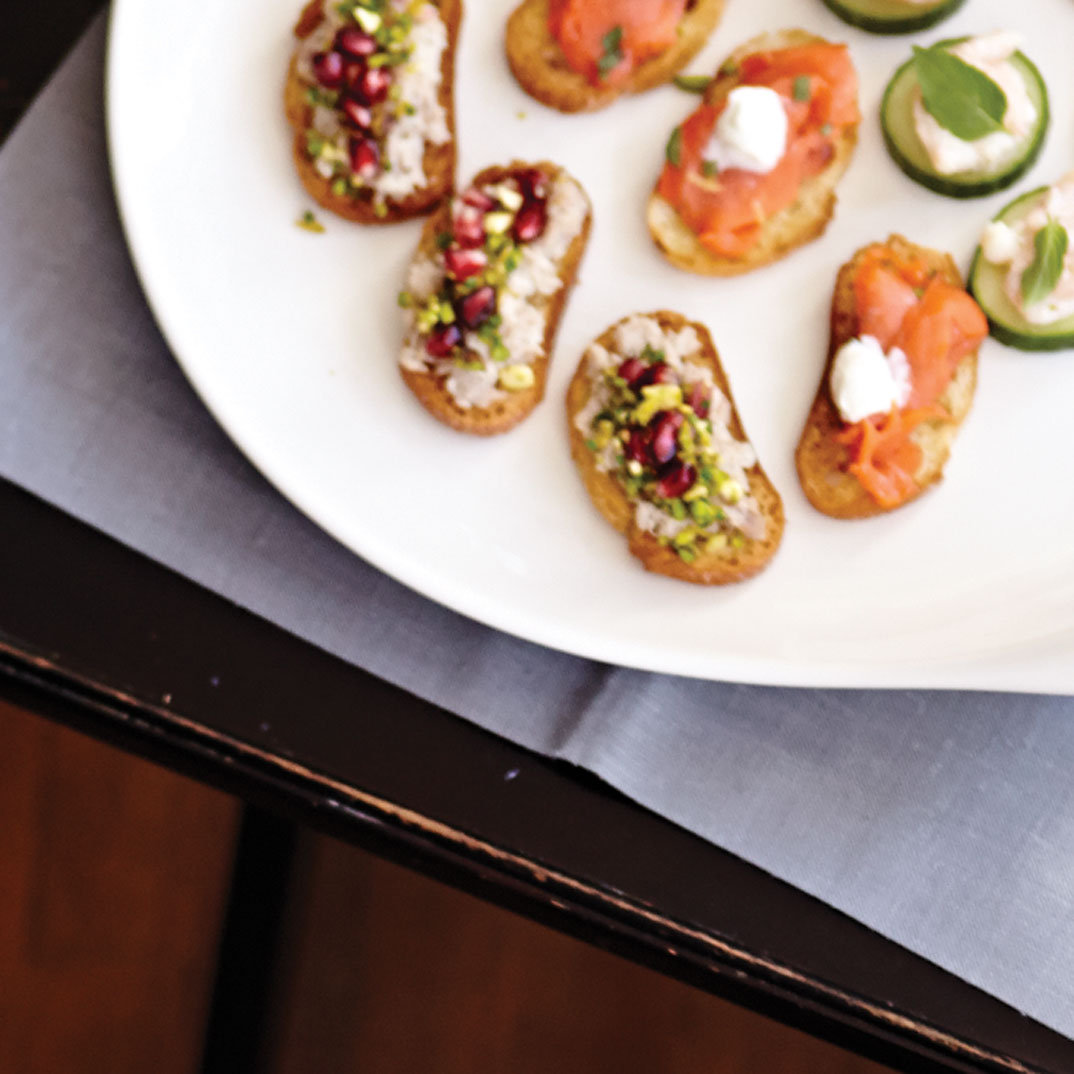 Back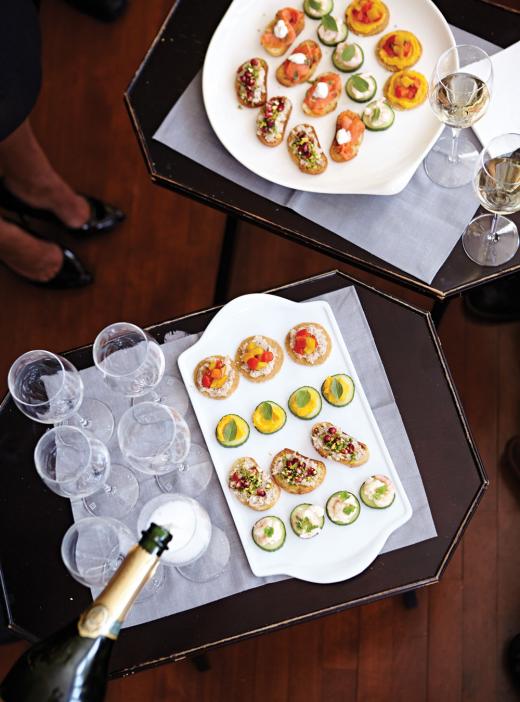 Open in full-screen mode
Lemon and Tarragon Smoked Salmon
Preparation

15 MIN

Makes

2 appetizers or enough for 24 hors-d'oeuvres
Preparation
On a large serving platter, arrange the smoked salmon. Sprinkle with the lemon zest and tarragon. Drizzle with the oil and lemon juice. Season with pepper.

To serve, place a piece of salmon on a cracker, a slice of cucumber or on toasted bread. To taste, garnish with Peperonata (see recipe below) Pomegranate, Pistachio and Chive Gremolata (see recipe below) or simply sour cream or fresh herbs.
Note
This dish can be prepared several hours in advance and refrigerated until ready to serve
Good with...
Preparation time: 30 min
Total: 40 min

Preparation time: 15 min
Total: 15 min

Preparation time: 15 min
Total: 15 min