Preparation
On a work surface, place the tortillas. Spread with the mayonnaise and layer with the chicken, roasted squash, onions and lettuce. Season with salt and pepper.

Firmly roll the tortilla and individually wrap in parchment paper. Close and tightly wrap the parchment paper around the tortilla. Cut in half. Serve or individually cover in plastic wrap and refrigerate.
Note
Give your mayonnaise a spicy kick by adding 2 tsp (10 ml) of bomba Calabrese spread or 1 tsp (5 ml) of sambal oelek.
To help you with this recipe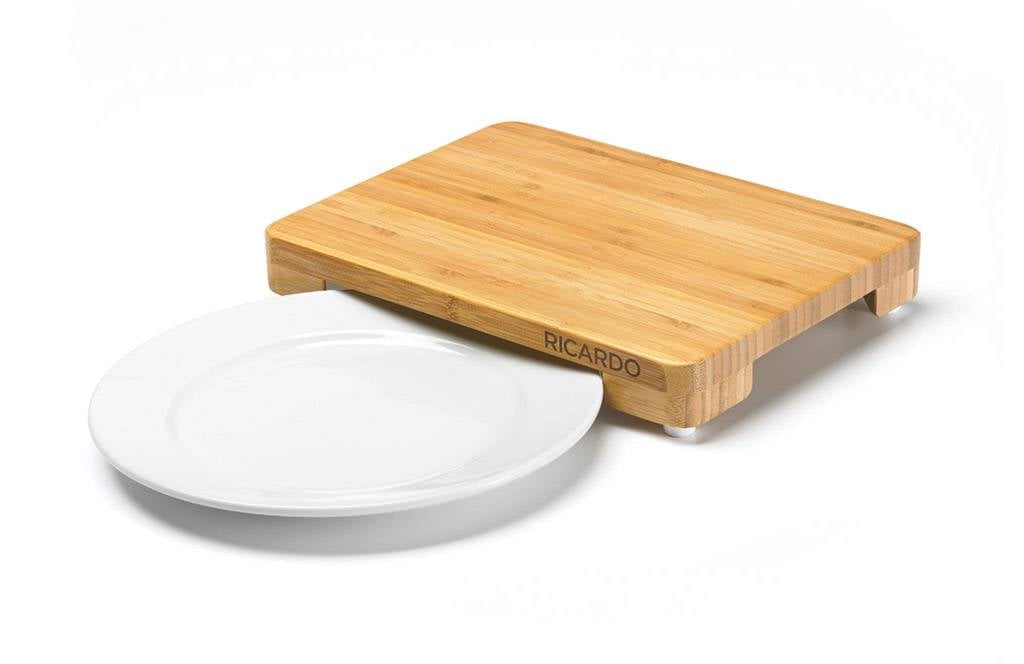 The shape of this cutting board allows for the ingredients, once cut, to be pushed on a plate placed under the side handles. It can also be used as a service platter for sushi, cheeses and cold cuts.
24.99 $
SHOP NOW