Preparation
Heat the oil in a large pot over medium-high heat. Add the marinade and brown in the oil while stirring. Add the pork and cook for 1 minute, stirring to coat the meat in the marinade. Add the broth, orange juice, lime juice, garlic and chili pepper. Bring to a boil. Make a bouquet garni with the leek, parsley and thyme. Add to the broth. Season generously with salt and pepper.

Cook over medium-low heat, uncovered, for 1 hour 45 minutes or until the meat is tender but not falling apart. Remove the chili pepper and bouquet garni. Using a slotted spoon, remove the pork from the pot and place on a large plate lined with paper towel. Let cool for 15 minutes. Discard the cooking liquid.

Preheat the oil in a deep fryer to 350°F (180°C). Line a baking sheet with paper towels.

Fry one-quarter of the pork at a time for 2 to 3 minutes or until golden and crispy. Drain on the baking sheet. Serve with sticky rice (see recipe), pressed plantains and pikliz (spicy pickled vegetables), if desired.
To help you with this recipe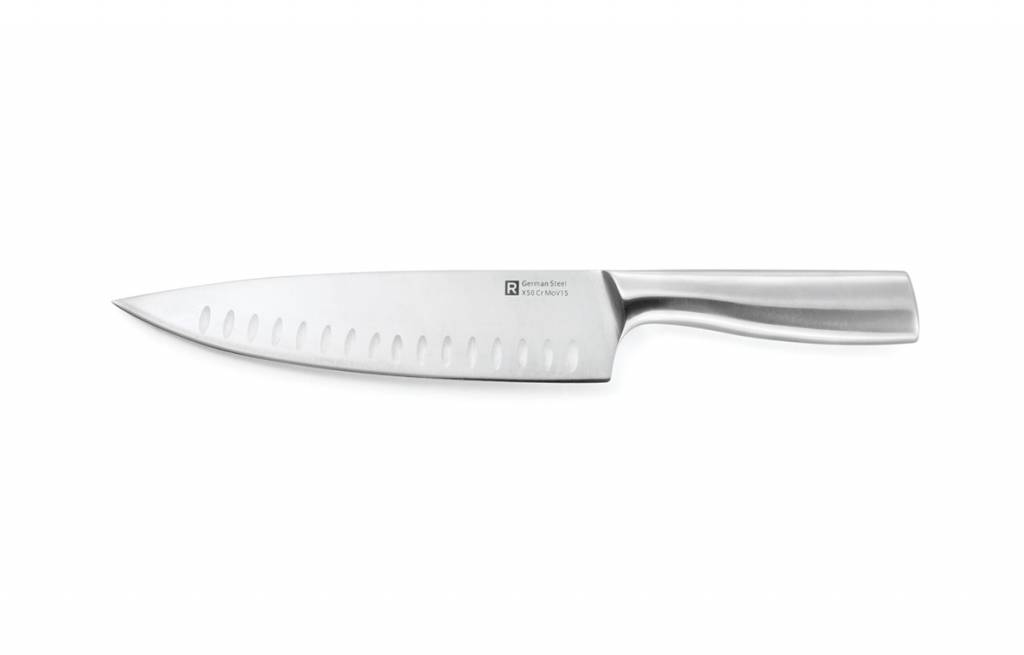 This chef's knife was designed by RICARDO's Test Kitchen staff. Its weight and ergonomic handle are perfectly balanced. The sharp blade provides perfect cuts, while its bevelled grooves ensure meat will not stick to it.
54.99 $
SHOP NOW