Italian Box
If an Italian vacation was in the cards in 2020 but you were unfortunately forced to cancel, this Italian-themed meal will certainly take you on a culinary voyage! $70 for two people or $130 for four.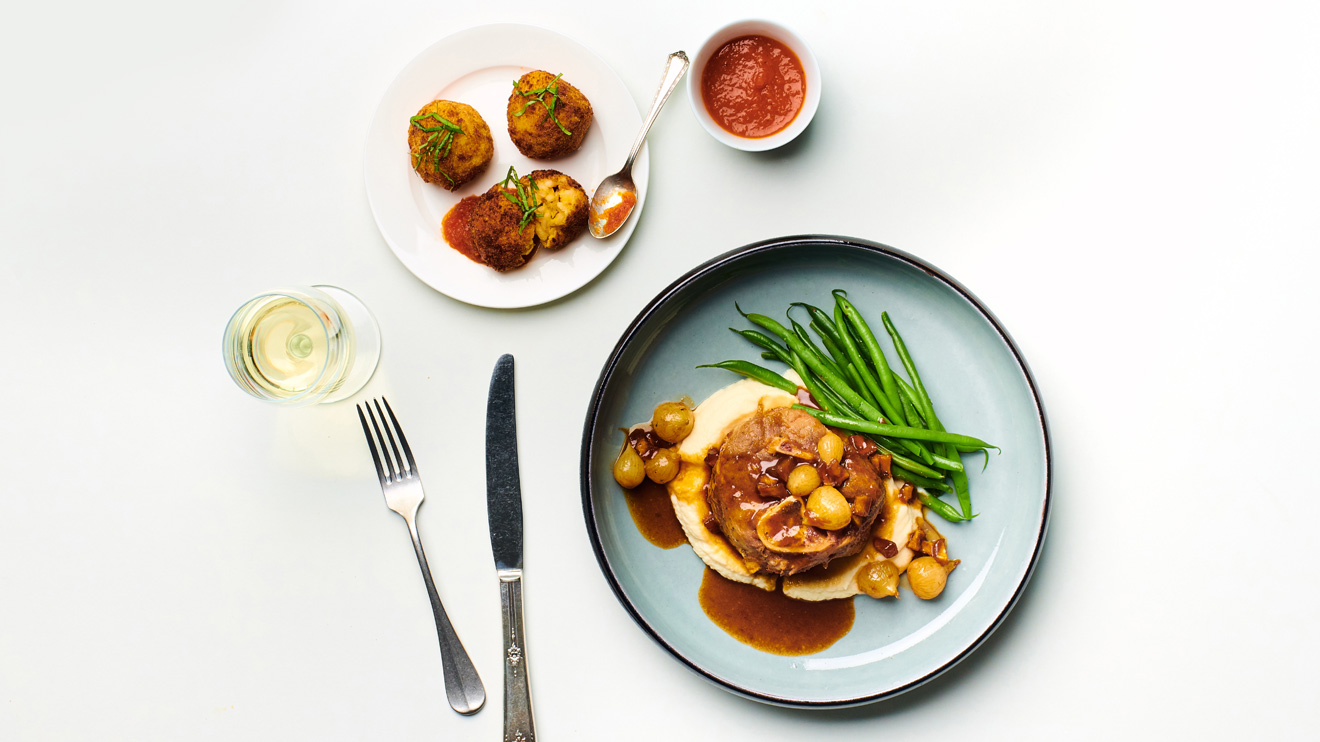 The Italian Box includes:
STARTER
• Corn and chorizo arancini, tomato sauce
MAIN
• Braised pork osso buco, apple and onion sauce
SIDE DISH
• Celeriac purée and green beans
DESSERT
• Tiramisu in a jar, espresso, ladyfingers, speculoos mascarpone, dark chocolate
Gourmet Meal
Just because you're dining at home doesn't mean you can't enjoy a restaurant-quality experience. This selection of eats is an epicurean's dream! $90 for two people or $180 for four.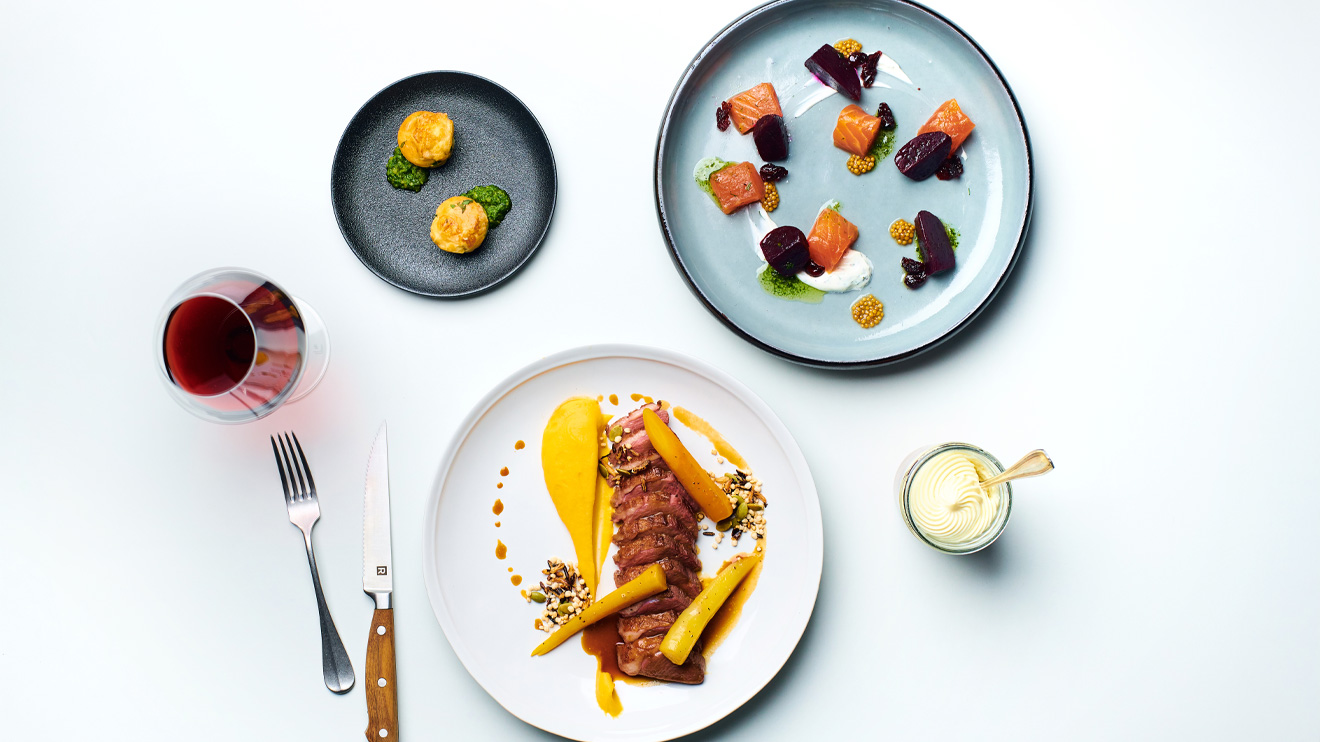 The Gourmet Meal Box includes:
APPETIZER
• Vegetable and cheddar cakes
STARTER
• Gin and honey salmon gravlax, beets, sumac and dill sour cream, cranberries, pickled whole grain mustard, herb vinaigrette
MAIN
• Duck breast cooked at low temperature, wild rice, quinoa and pumpkin seed crisp
SIDE DISH
• Squash purée with brown butter and sage, carrots, maple and sea buckthorn sauce
DESSERT
• Small pot au chocolat, dark chocolate and tonka bean crémeux, cherry gelée, cocoa and fleur de sel crumble, amaretto whipped cream
Fall Brunch
Hitting Café RICARDO for brunch on a cool autumn Sunday is one of life's simple pleasures. This weekend, bring your favourite brunch spot home instead. $50 for two people or $100 for four.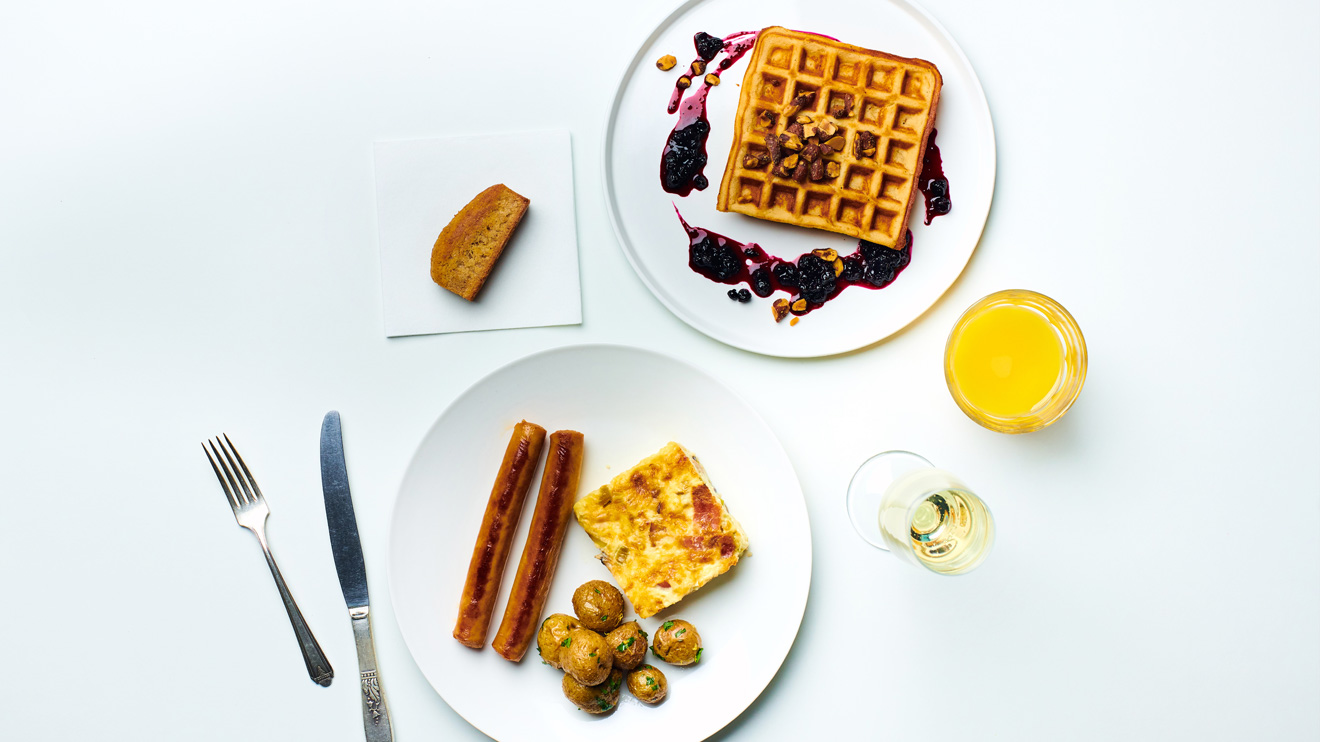 The Fall Brunch Box includes:
DRINK
• Elderflower mimosa, sparkling wine and homemade elderflower syrup (additional $30)
MAINS
• Blueberry waffles, wild blueberry jam and almond-honey crisp
• Mushroom frittata, leeks and Charlevoix cheddar
SIDE DISHES
• Gabrielle potatoes from Île d'Orléans, roasted with herbs and lemon
How to order
Our meal kits come in two formats, for 2 or 4 people, and are made with fresh, local ingredients. The boxes are only available via online order. Cooking instructions are included, and you can complete your meal by choosing from our selection of beers, wines and sodas.
How to pick up
Upon ordering, choose your preferred pick-up date and time.
Available at Café RICARDO in Saint-Lambert and Laval, and the Comptoir RICARDO express counter in Quebec City.
Everything will be ready upon your arrival. Pick-up is safe and easy.
Please note that no payment will be made in person. Payment can only be made during online ordering.
We also offer home delivery across the Greater Montreal Area for $15.
We thank our loyal customers for their support of our restaurants during these trying times. We'll get through this second wave together!