Did you know:
• In 1950, urban planner Jacques Gréber proposed the creation of a greenbelt on the outskirts of Ottawa to counter urban sprawl.
• Today, the Greenbelt is managed by the NCC, a federal Crown corporation. It benefits more than 1.5 million people in the region, who have access to sustainable and local agriculture.
• The NCC leases 5,400 hectares of farmland in the Greenbelt to local farmers and producers.
• The farms established there are examples of viable and diversified agriculture in a quasi-urban setting.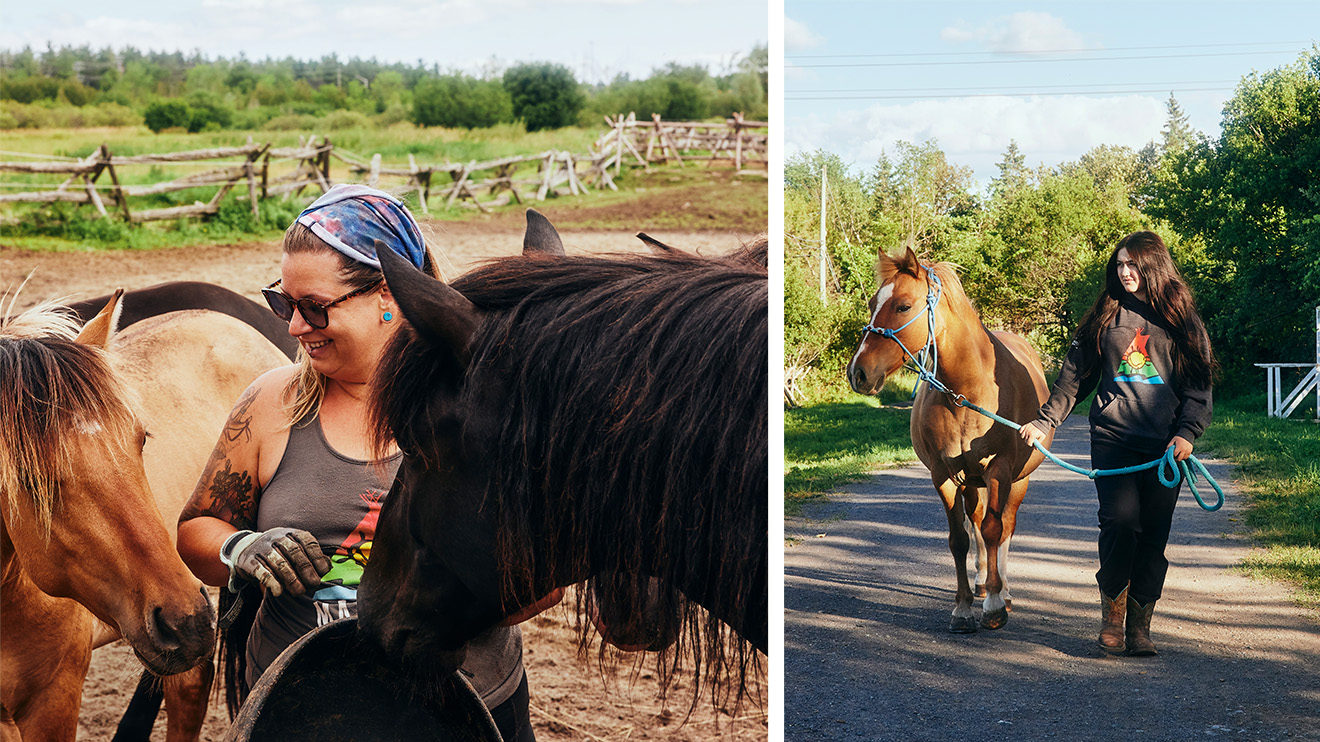 1. The Mādahòkì farm
Since October 2021, the Mādahòkì farm has been hosting various activities celebrating the passing of the seasons in Indigenous ways. Traditional Indigenous cuisine items, such as a variety of berries, corn, strawberries, beans and squash, are already growing in the young soil. These products are offered in the canteen during the summer season. Arctic char, lobster, elk, bison and caribou are proudly cooked and shared at festivals where traditional Indigenous food is celebrated, but in a new way.
Weekend farmers' markets provide an opportunity to meet artisans from the local Indigenous community and discover their artisanal and gastronomic products.
4420 Hunt Club Road West, Ottawa, Ontario | Mādahòkì Farm
2. Orléans Fruit Farm
For more than 30 years, Paul and Françoise Michaud have taken over the family land and diversified its crops. Their son, Alexandre, and his fiancée, Caroline, will soon take over the farm and become the third generation of tenants.
Today, the Orléans Fruit Farm produces nearly 25 varieties of seasonal fruits and vegetables, such as asparagus, rhubarb, strawberries, raspberries, beans, peas, cucumbers, zucchini, peppers and tomatoes. Not to mention their 21 varieties of apples, perfect for making gourmet apple pie squares! In season, the kiosk is very popular and full of colourful products picked that very morning.
1399 St-Joseph Boulevard, Ottawa, Ontario | Ferme d'Orléans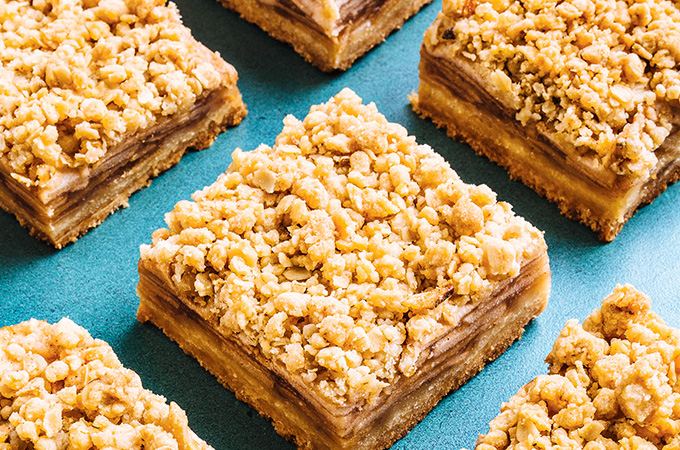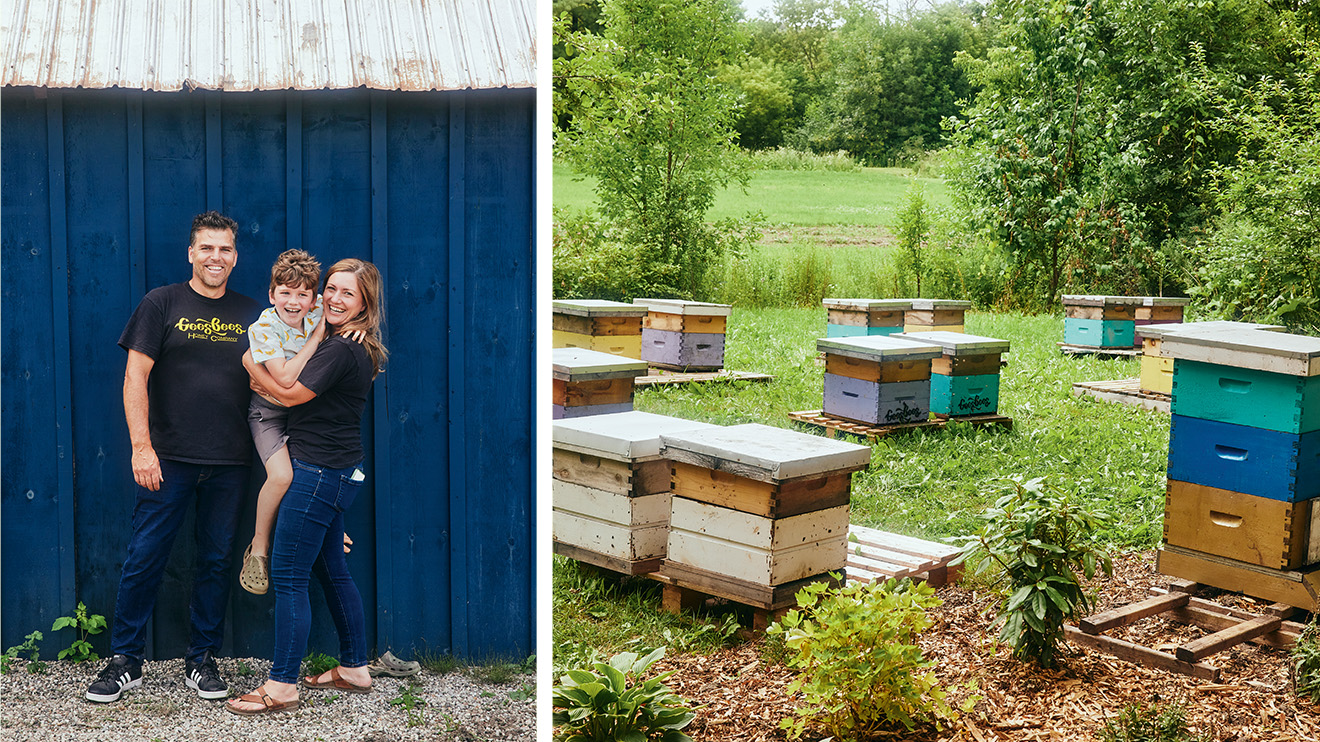 3. Gees Bees Beekeeping Farm
The Honey Gables neighbourhood on the Rideau River is home to the Gees Bees Honey Company family beekeeping farm. Marianne and Matthew Gee, along with their 10 million bees, work tirelessly every day to produce floral and tasty honeys and offer them to the luckiest in the region. Thanks to the 200 bee colonies on the Gees' land, the family garden is pollinated at will, and plum, apple and pear trees produce tasty fruit.
James, the son of the beekeeper couple, also runs a fruit and vegetable stand at the farm's entrance, where he welcomes visitors with his best daily produce. If you happen to bring some honey home, here is a dessert recipe to highlight it.
538 River Road, Ottawa, Ontario | Gees Bees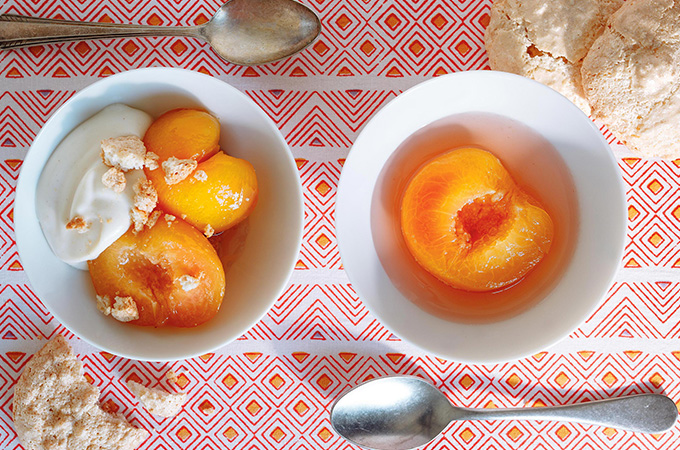 CREAM DESSERTS, MOUSSE AND MERINGUES
Thanks to the quality of the land and the hard work of the farmers in this part of Ontario, a wide variety of local, fresh and seasonal products can be offered to the community for daily enjoyment. If you happen to be in the area, do not hesitate to make a gourmet stop at this unique and beautiful green space!
This article is a collaboration between RICARDO and the National Capital Commission.