1. Best boxes
A cardboard box is perfect if you plan to offer your cookies the same day or the day after you've made them. On the other hand, an airtight metal or plastic box will keep those cookies fresher, longer.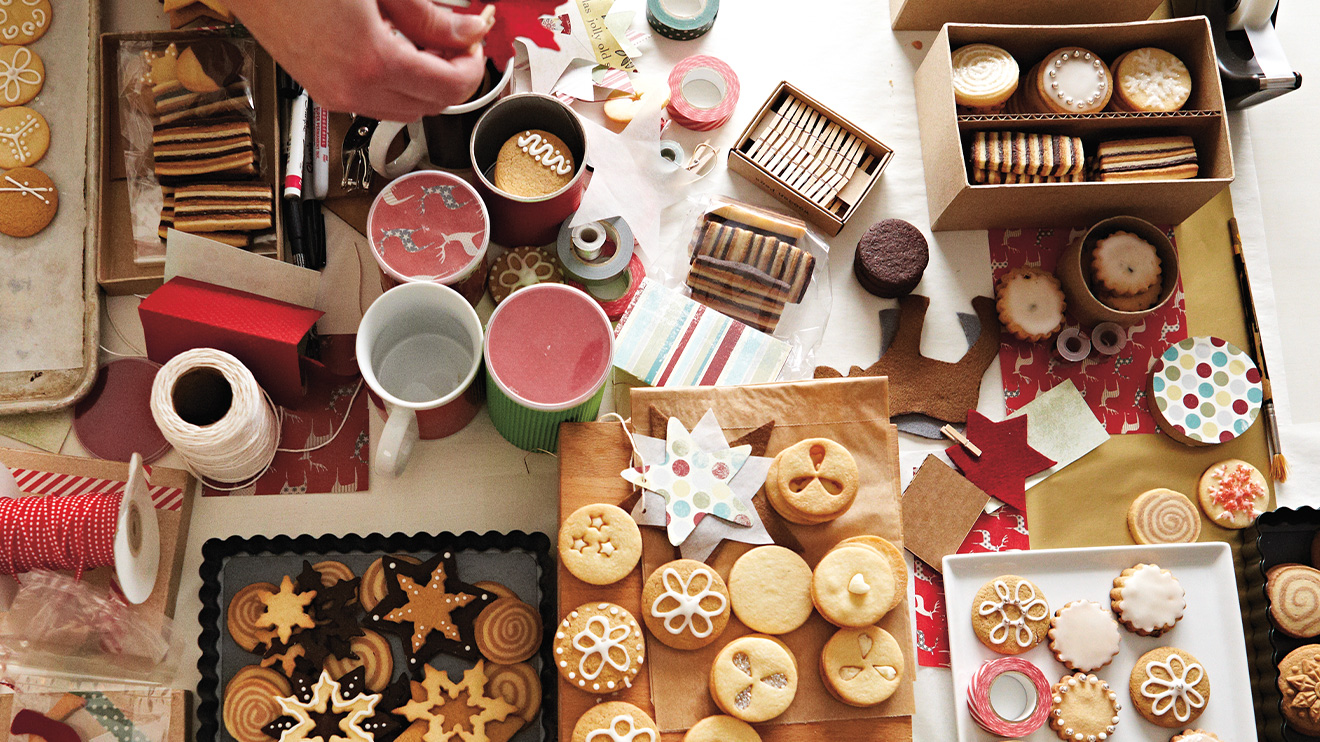 2. Cookie families
It's best to combine the same type of cookies in a single box. Chewy chocolate chip cookies, or moist almond and orange cakes, for example, could add unwanted moisture to shortbread or crunchier-type cookies. However, mixing up the cookie box is possible, as long as you assemble it at the last minute and plan to gift it shortly thereafter.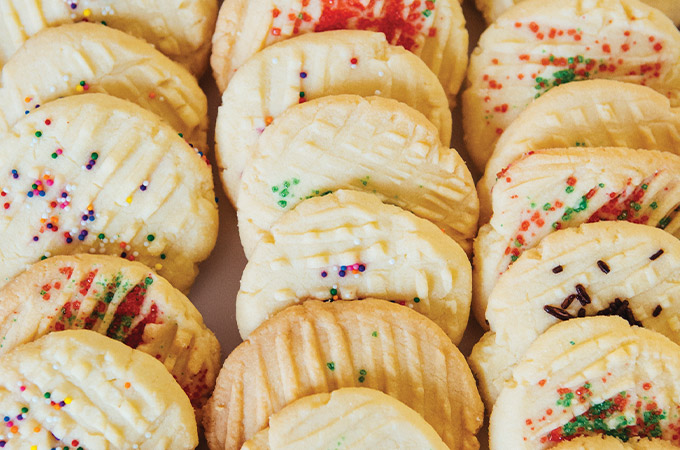 3. Mix it up
A perfect cookie box, like the one on the cover of our previous Holiday issue, can contain a variety of flavours (lemon, mint and chocolate, spiced, confit cherry, etc.). Don't hesitate to throw in some classics with those that are more contemporary. For example, shortbread and gingerbread cookies go hand in hand with those made with matcha tea. Also consider including one or two types that are vegan friendly, like our new vegan cinnamon snickerdoodle cookie recipe featured in our current Holiday issue.
4. Shapes and sizes
You can also put together a box that offers a variety of shapes and sizes, like squares, balls or stars. And because each cookie occupies the space differently, you can conveniently pack the box in a way that keeps them in place and avoids breakage. For example, round cookies stack easily, while longer shapes fit well in those empty little nooks and crannies.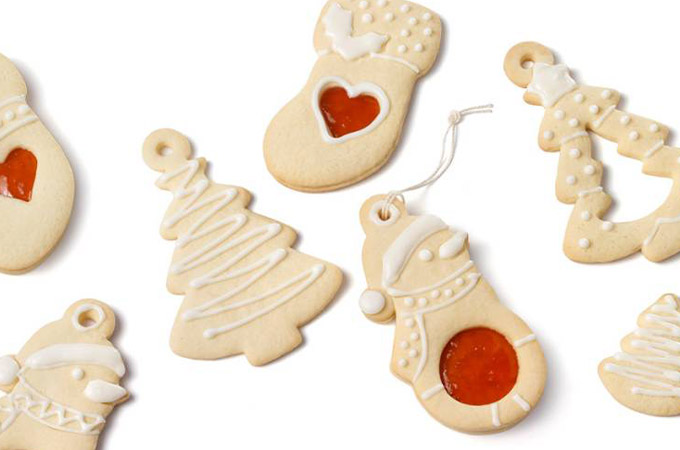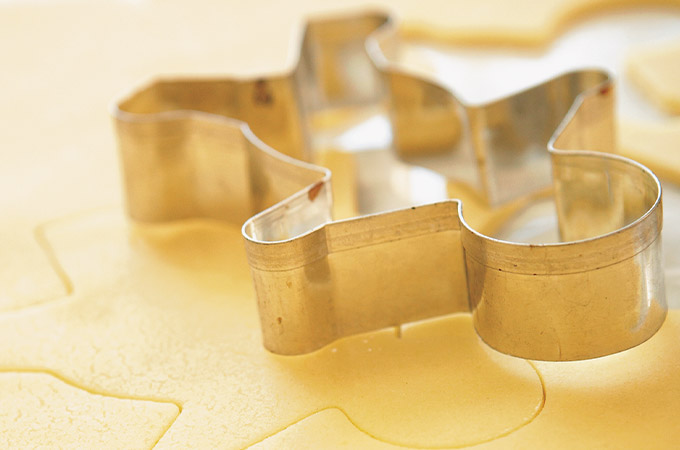 5. Packing tips
To prevent the cookies from moving too much in the box, consider layering them and separating each layer with parchment paper, wax paper or even paper napkins.
6. Powdery cookies
Remove excess powder (cocoa, sugar, etc.) from the cookies before packing them as it could spread all over the box... and make a real mess for the person who opens it!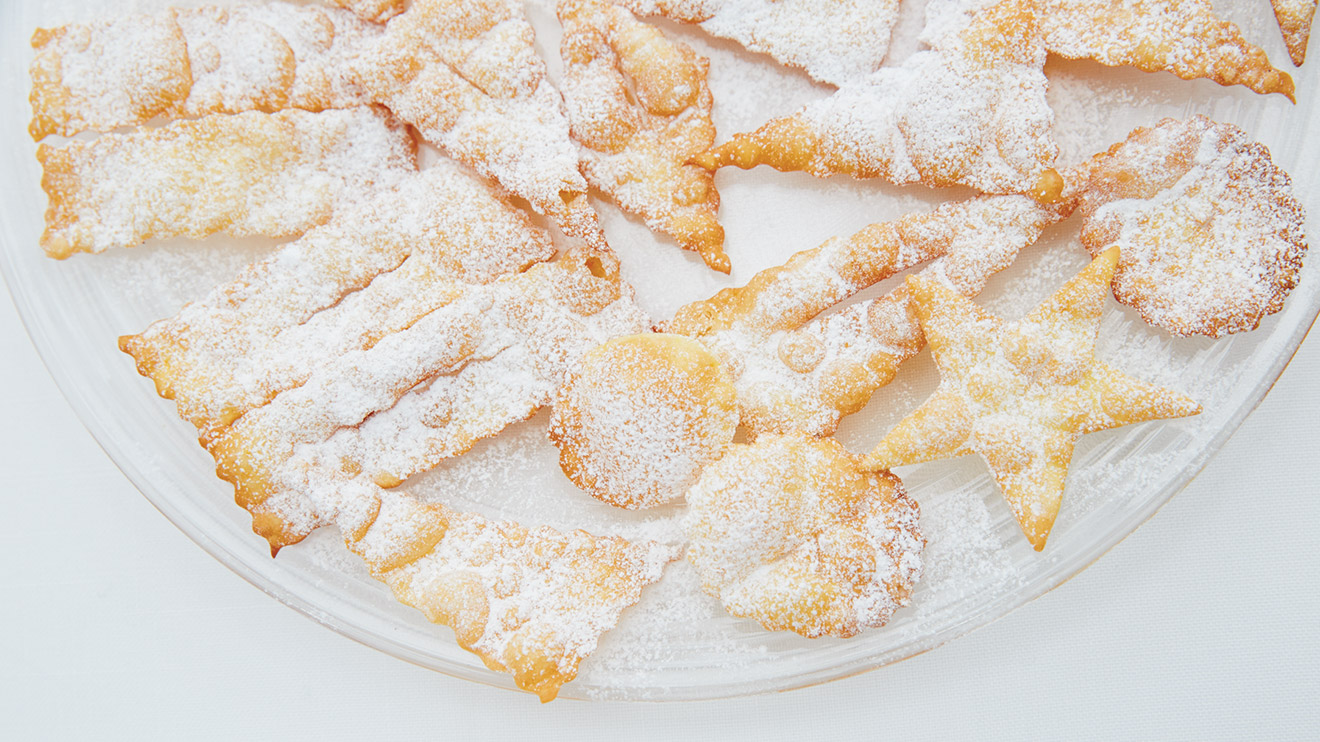 7. Extras
Other sweets can complement the assortment, such chocolate covered apricots, coconut, pecan and chocolate bars, or maple sugared almonds, etc.
8. Don't forget the kids!
To create a box that appeals to both children and adults alike, consider including fun gingerbread people or simple-flavoured cookies with colourful decorations.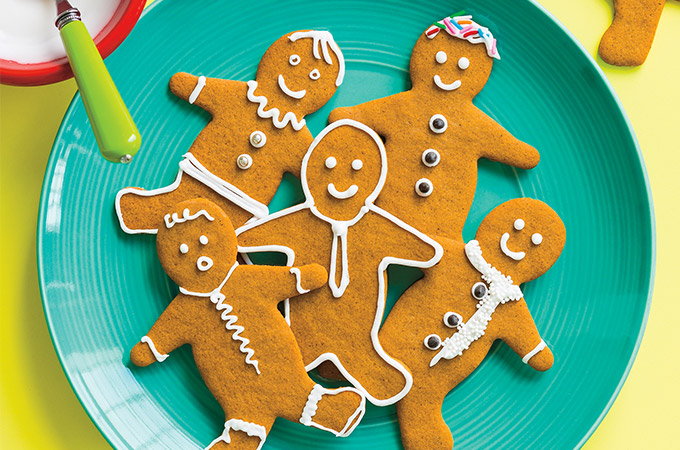 9. Decorations
To make sure all the cookies can withstand being moved around, choose simple decorations—more elaborate ones could break or fall off—and let those made with fondant dry well before packing to prevent them from sticking to each other.
10. Cookies for everyone
If you're looking for a way to satisfy all the cookie monsters around you (not to mention the one that may or may not be dormant in you!) consider organizing a cookie exchange, just like we do at RICARDO Media every time the holidays roll around. It's the best way to have a nice variety of cookies, without having to work a whole week to get there!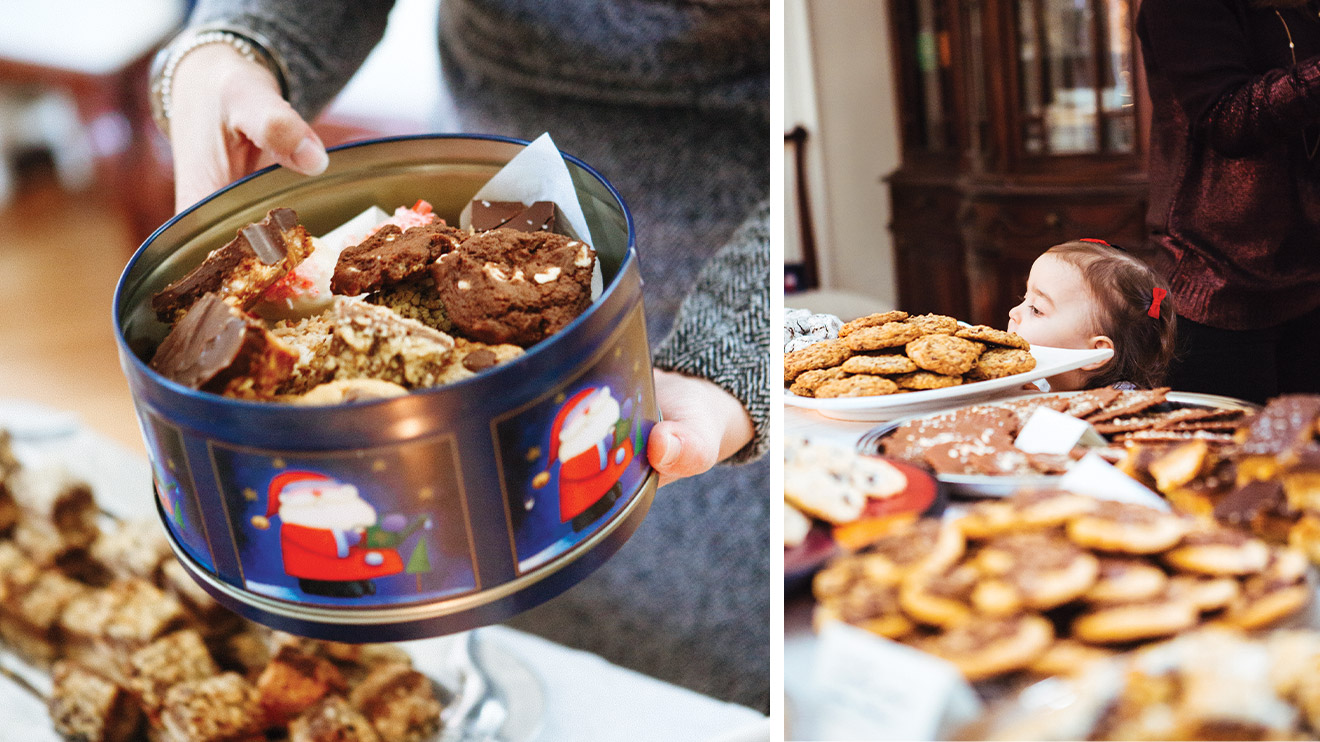 Want more? Get inspired with our gourmet gift ideas!