A league of their own
Malpeque oysters are raised throughout the province of Prince Edward Island, but the Crassostrea virginica variety (which includes Raspberry Point, Lucky Limes, Rustico and Irish Point oysters) stands out, as it is among the northernmost oyster farms in North America. Raised in the pure, crystal-clear waters of Prince Edward Island National Park, they take several years to mature in a protected habitat in the heart of the Gulf of St. Lawrence. Appreciated all over the world, these oysters are sold throughout Canada, the United States and Europe.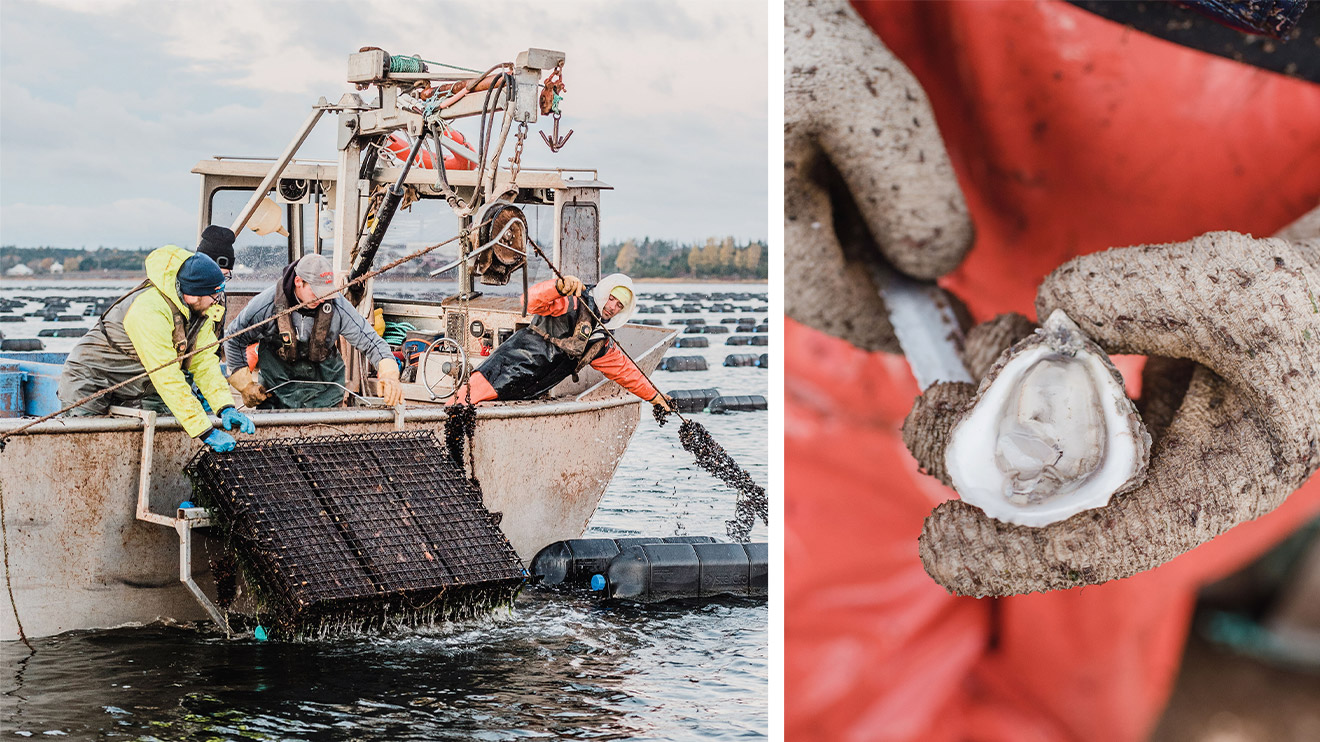 The taste of Prince Edward Island
The body of water in which oysters are raised leaves a real imprint on the final taste. If the sea water is saltier or more mineral, the oyster takes on that personality, called the merroir—the marine version of terroir. In the bay where Raspberry Point Oyster Co. oysters are grown, the seabed is sand and sandstone. Rainwater and river water is filtered in and, with the ocean being nearby, it gives these mollusks a beautiful salinity, with a clear, candid flavour and a subtle finish.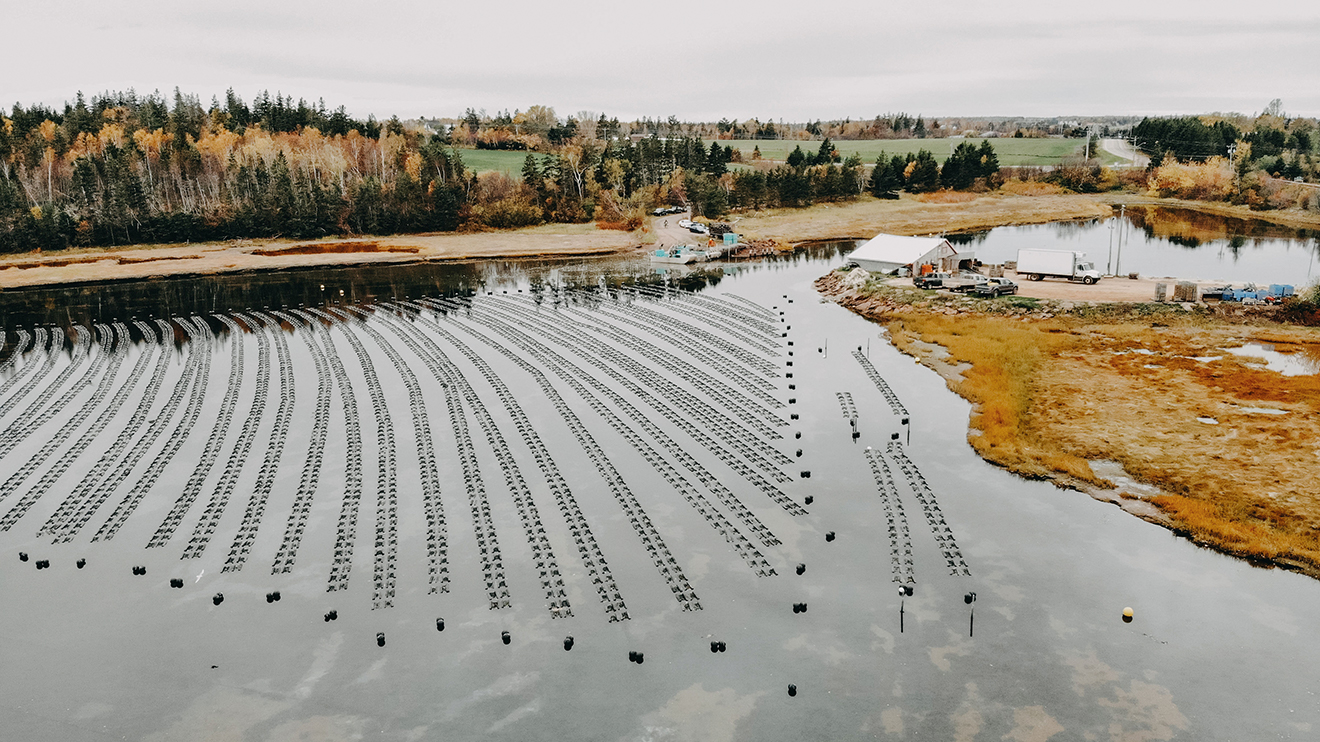 The journey of an oyster
Before arriving on a tray filled with ice, lemon wedges and mignonette (a condiment made up of vinegar and shallots), oysters are raised for many years, a long, challenging process. 
Oyster spat, either embryos or larvae, are caught in the wild and placed in enclosures a few weeks before they attach to a solid object, to which they remain attached. After three weeks, a shell begins to form, and they are detached before being put into bags, where they will continue to grow. It takes between 4 and 5 years for an oyster to mature.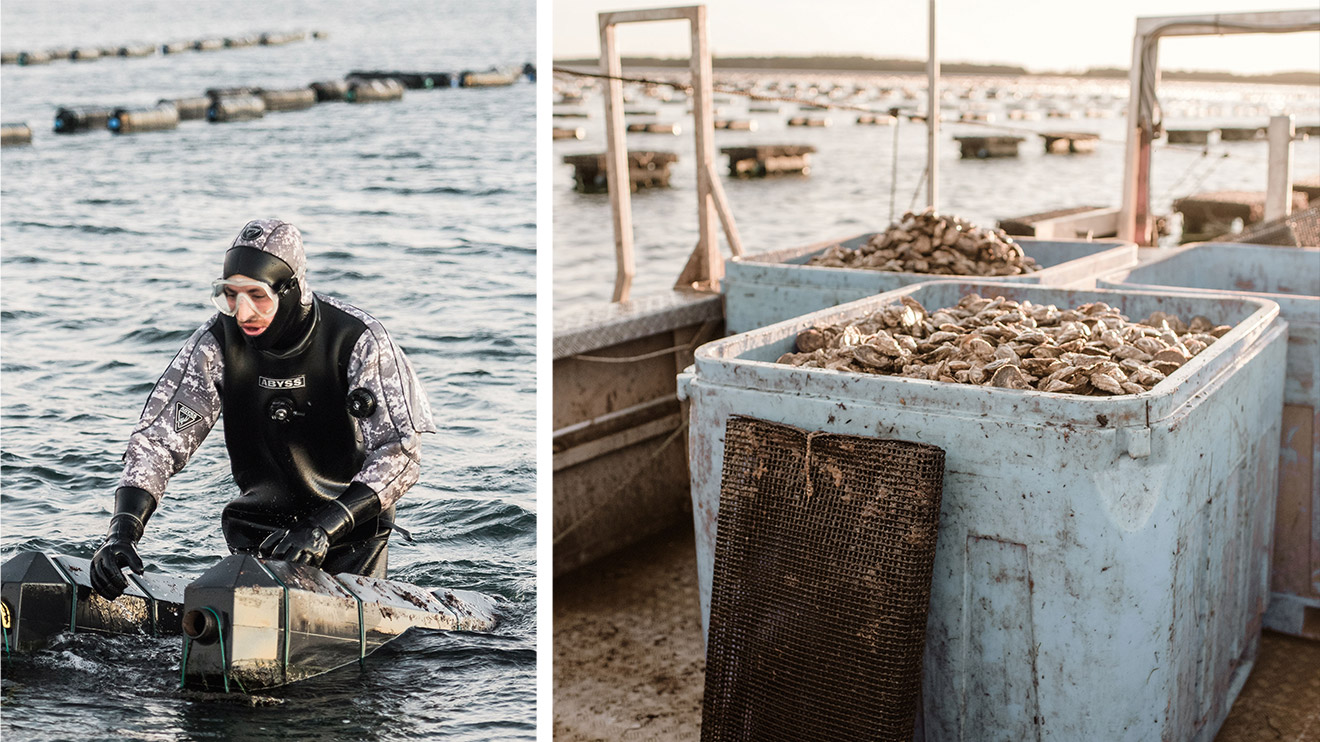 The distinctiveness  of the Crassostrea virginica lies in their northern location—they are bred even during the wintertime. To do this, they are lowered underwater to a depth of 8 to 15 feet before the ice forms. When the ice is thick enough, it's cut with a chainsaw (sometimes one that's 5 feet long!) and the baskets are returned to the surface mechanically.
Did you know?
The biggest challenge of oyster farming? Time. During those long years of growth, they are often confronted with environmental perils—heat, rain, storms, etc. Like a garden whose produce is reaped after five years, one can never predict what will happen and what will be harvested.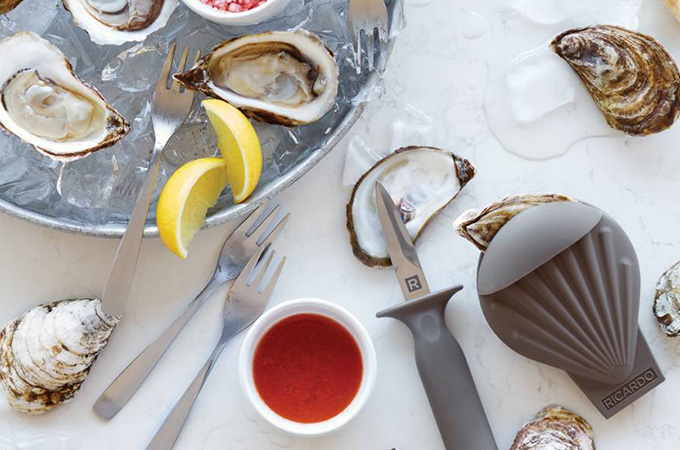 *Article in French only
A family by the sea
Raspberry Point Oyster Co. was founded in 1990, but its tradition of raising oysters goes back much longer. The owner, Scott Linkletter, began raising dozens of oysters with his father as a hobby. A few decades later, the family business is producing some of the most sought-after oysters in North America. A passion that has definitely paid off!
Eating oysters
Contrary to popular belief, oysters are not only good in the fall (the famous months ending in "ber" – September to December), but can be enjoyed all year round. The taste and texture of mollusks changes every season. During the autumn and winter, oysters fatten up to protect themselves from the cold—this is when they are the fleshiest and juiciest. In spring, when the ice melts and the water warms, oysters taste less salty and fresher, while in summer the flesh is thinner and saline. 
In order to enjoy them to their full potential, they are best eaten raw, with a squeeze of lemon juice or dash of hot sauce. For a warm version, they can be coated with a crushed cracker breading and pan fried. For more inspiration, discover these 25 recipes on how to cook and enjoy them.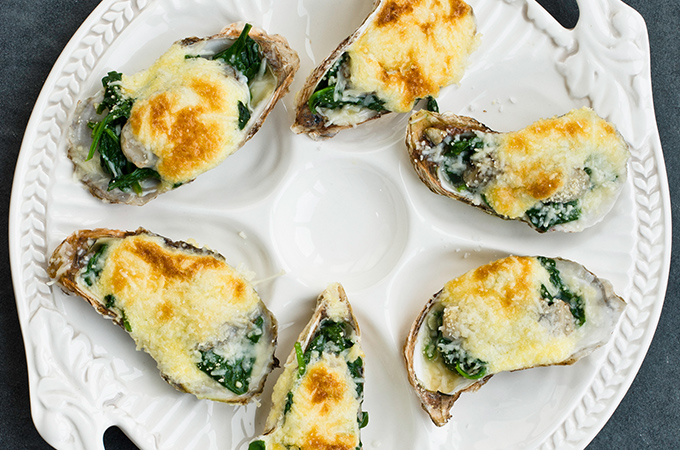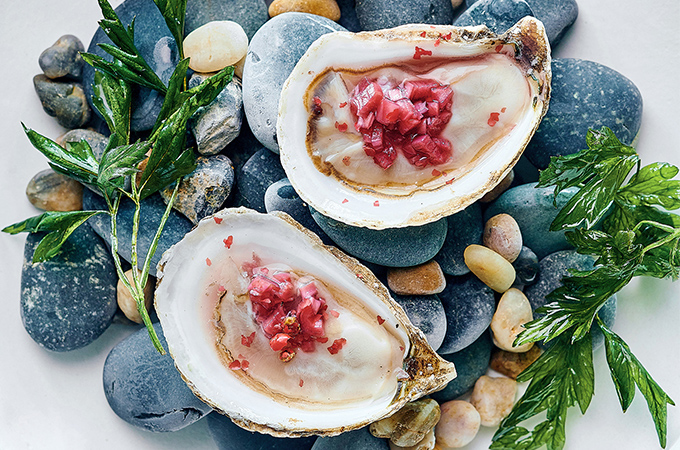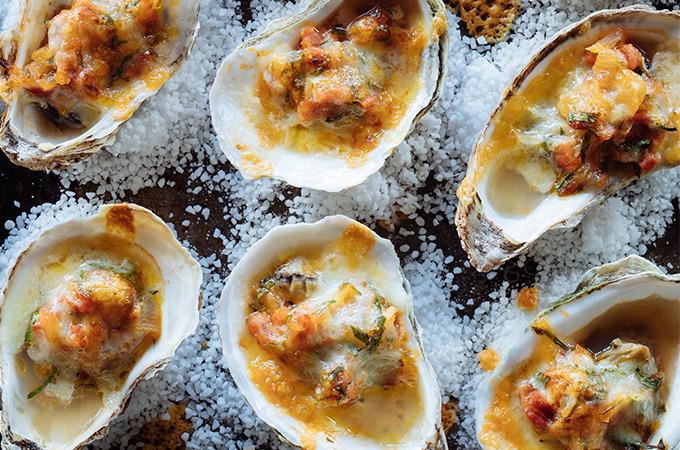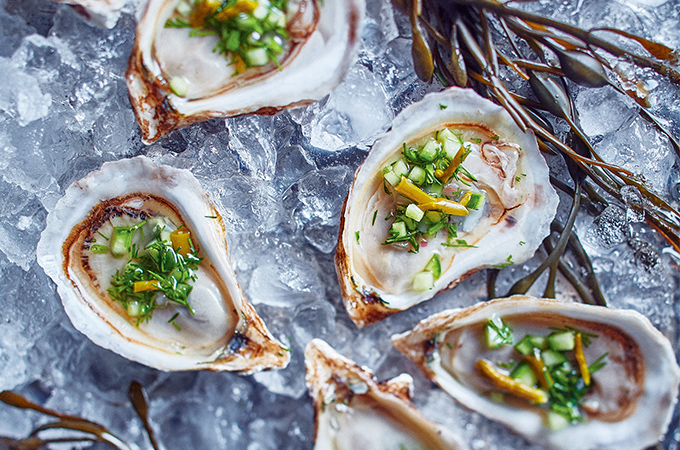 Photos credits: Rachel Peters