1. Thou shalt practise storing.
It has to keep moving! In the spring, go through your freezer and ensure you eat all frozen comfort foods before summer hits.
2. Thou shalt be more organized.
Be sure to jot down dates and contents on bags and containers. Ideally, store foods of the same category (meats, vegetables) in the same compartment.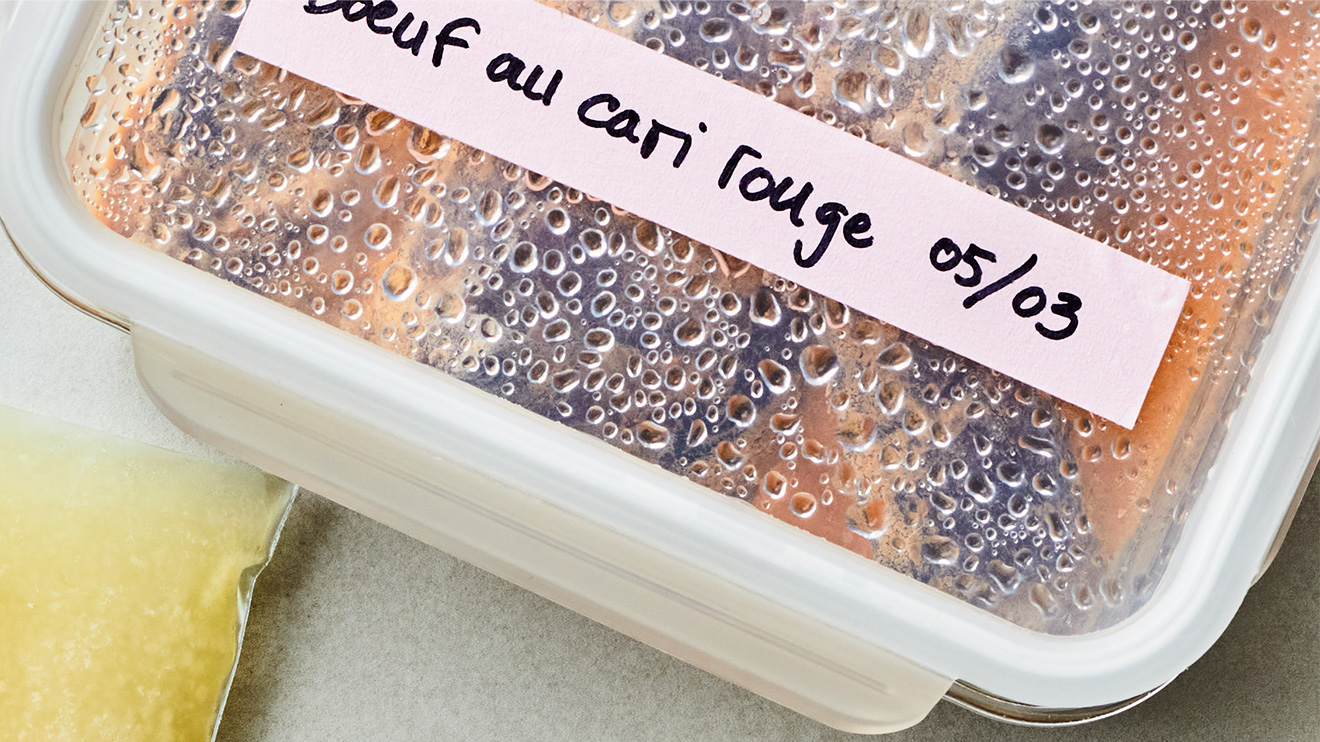 3. Thou shalt flatten freezer bags.
It's a practical way to store liquids. For more malleable foods, like ground beef, we suggest flattening bags using a rolling pin.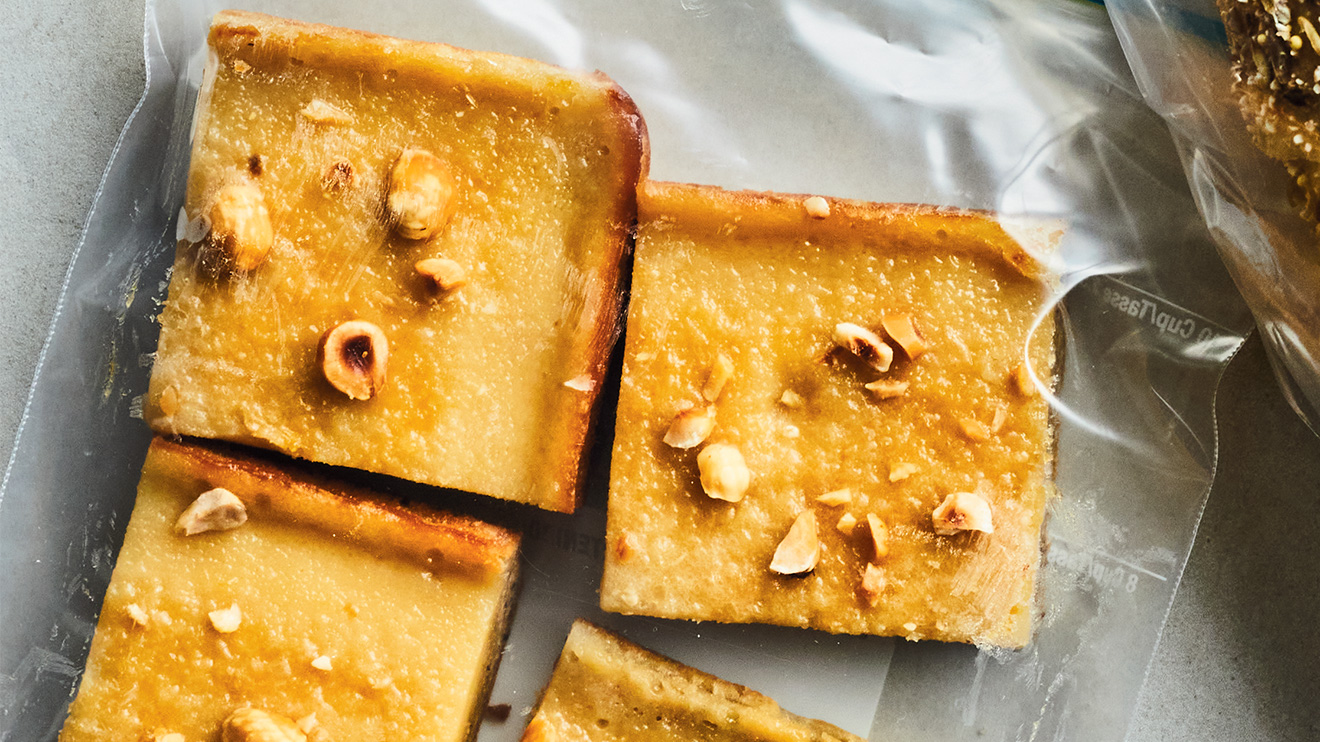 4. Thou shalt make use of sheet pans.
They're useful for foods that need to be frozen individually (meatballs), or fruits and veggies that will then be transferred into freezer bags.
5. Thou shalt always slice before freezing.
Some examples include bagels, English muffins and loaves of store-bought or homemade bread.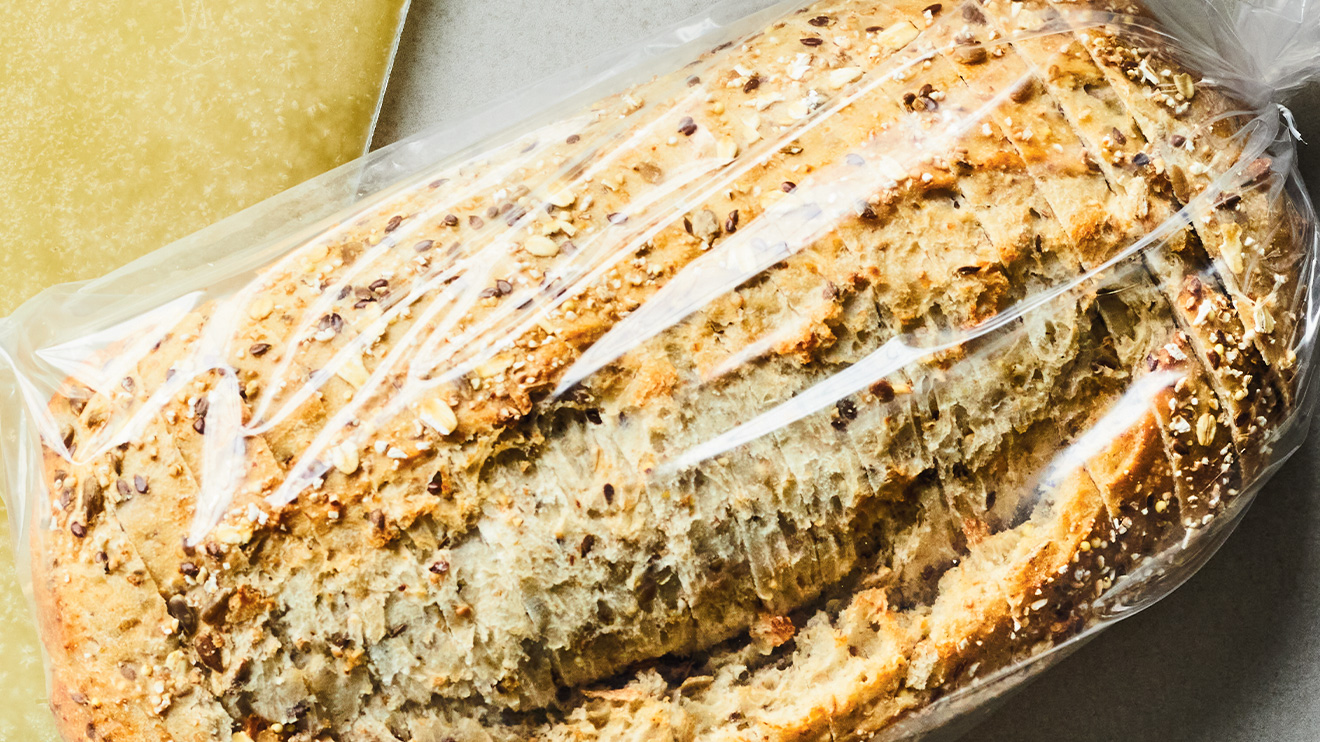 6. Thou shalt not turn the freezer into a trash can.
Those dinner leftovers you're trying to postpone eating don't have a place in the freezer.
7. Thou shalt use ice trays innovatively.
There are many ways to use them, like for freezing citrus juice, portioning pesto and saving the last remnants of wine for your next deglazing.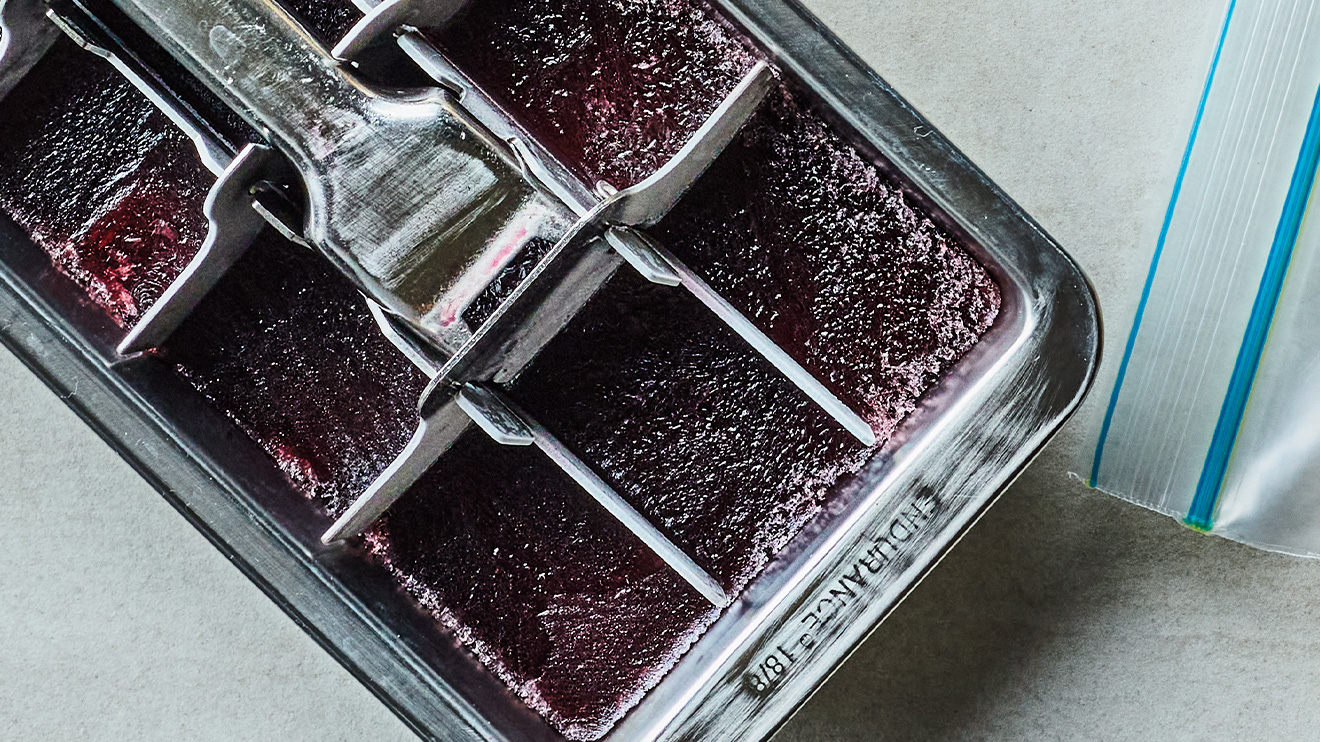 8. Thou shalt freeze to avoid food waste.
Save veggie scraps, Parmesan rinds, citrus peel, and ginger in freezer bags before they lose their freshness.
9. Thou shalt always stock up on allies. 
Braised meat, individual snacks, cookie dough and even grilled cheese sandwiches have a place in the freezer.
10. Thou shalt use properly sized containers.
If a container is too large, the food could be exposed to air, accelerating dehydration and leading to occasional freezer burn.