Monday: Beef Stew with Pumpkin and Vegetables
This truly autumnal dish gives pumpkin a whole new profile. We like to start with a good chef's knife to cut up all the ingredients, then simmer the beef gently for two hours and, lastly, add the vegetables. Make this dish a day ahead to give yourself a richer, more savoury stew!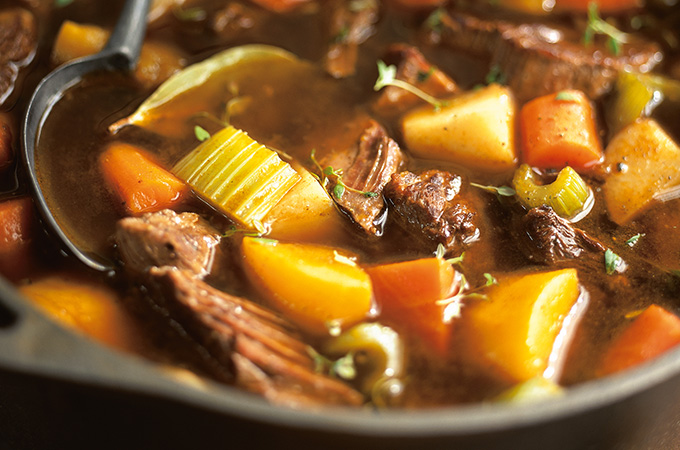 Tuesday: Seared Trout and Zucchini Salad with Pumpkin Seeds
This fish and vegetable dish is simple and delicious. The texture of the pumpkin seeds adds welcome crunch; you can buy them already roasted or make your own spicy version at home. Along with a peppy mayonnaise to add just enough tang, this entire recipe is a refreshing delight.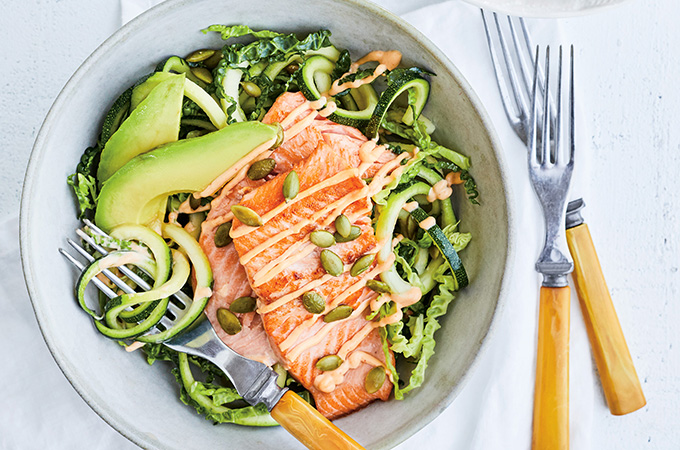 Wednesday: Meatball and Spaghetti Squash Soup
Say hello to extreme comfort with this meatball, spinach and spaghetti squash soup. Spaghetti squash, with its delicate taste, is so versatile: Here, we use it in the soup like a pasta noodle. Nourishing and warming, this dish is a certified post-Halloween hit.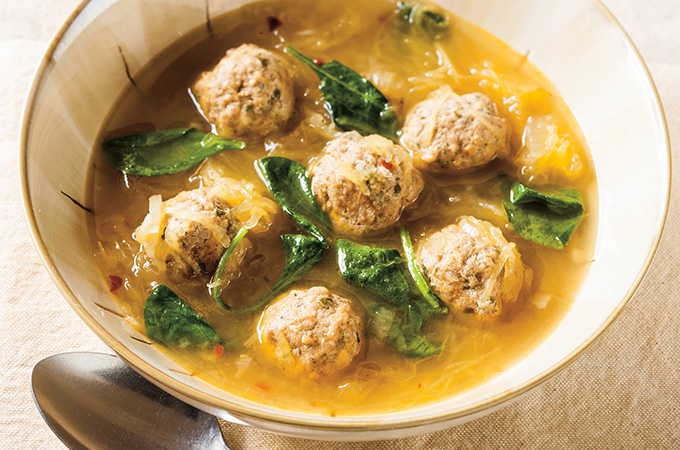 Thursday: Beef and Squash Fried Rice
This fried rice requires little prep time and is packed with a punch. Spices perk up the rice and work wonders with the squash. This is also an ideal dish to use up any leftover beef from our flatbread pizzas with ground meat. Chopsticks optional!
Friday: Pumpkin Seafood Risotto
With fresh pumpkins everywhere, there's no better time of year to make this recipe! The creaminess of the cheese works wonders with the sweetness of the squash, mixed with delicate seafood. Original, seasonal and delicious.