Speaking of restaurants, weeknights are often the perfect opportunity to order takeout from your favourite places. In addition to supporting them during this crisis, you get to eat a delicious meal with no clean-up. Win-win!
Monday: Cheese, Zucchini and Cauliflower Gnocchi
Ready? Set the timer to 20 minutes and… Let's go! No need for more time to make this impressive gnocchi, a simple yet stylish meal thanks to its creamy sauce and touch of grated pecorino. Finish with a dusting of finely chopped chives for a true restaurant touch.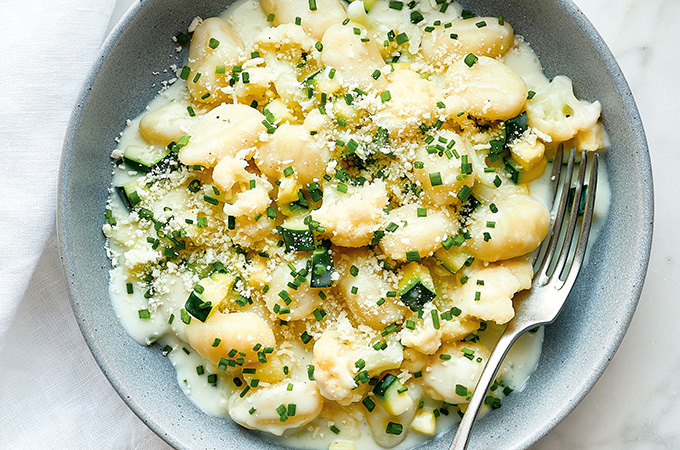 Tuesday: Pork Steaks with Lemon Rosemary Fries
This week your home dining experience will be just like at a restaurant, and this pork steak recipe is no exception! A little lemon zest here, a touch of rosemary there, and your baked fries will pair beautifully with the pan sauce made from the meat's cooking juices. Welcome to Bistro Maison!
Wednesday: Tagliatelle with Walnut Cream Sauce
Can you really make a sublime, creamy nut sauce in a single step? Yes! And since you're saving so much time, there's no better opportunity to practise the pasta nest plating technique of twisting the long noodles using tongs and a serving spoon, just like a chef. Turn a simple weekday meal into a high-end experience with your presentation skills.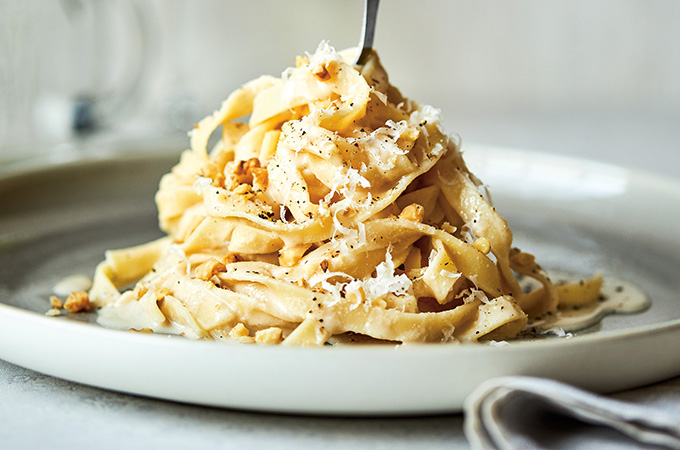 Thursday: Green Salad with Poached Egg
Don't worry, it's almost Friday, so impress the table with a chic salad tonight. On the menu: a restaurant-worthy poached egg on a bed of lettuce and endives, topped with bacon and golden croutons. Simply present this in your most beautiful serving bowl and just wait and see how fancy you'll feel.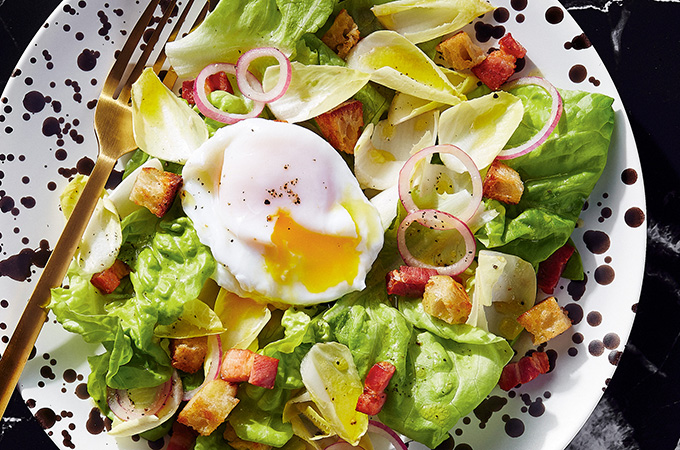 Friday: Pasta Carbonara (The Best)
Master an Italian classic in just 30 minutes and be transported to a trattoria in the heart of Italy with this pasta carbonara. Best enjoyed with a small glass of vino, this recipe definitely helps end the week on a high note. Salute!