Monday: Shepherd's Pie with Cheese Curds
Looking for a pimped-up classic to add some punch to your weeknights? We've got it right here. Imagine taking a bite of shepherd's pie (a comfort classic in its own right) and coming across a piece of cheese curd. Simply divine! This cheesy twist adds some fun with its now four layers. We can't guarantee there will be any leftovers for lunch tomorrow. Our apologies in advance!
Tuesday: Meatballs in Tomato Sauce (The Best)
There isn't anything better than meatballs from our childhood, but we're sure that this recipe will rival any of your childhood memories. In order to get melt-in-your-mouth meatballs, we poach them in the sauce. They become so tender that they break apart with a spoon. Double the recipe and freeze the rest for future meals. Another successful weeknight dish in the books!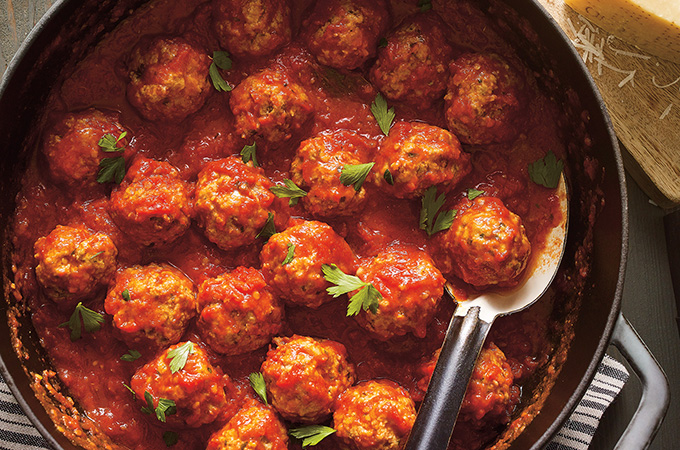 Wednesday: Cabbage and Ham Soup
Cabbage, potatoes, ham. What more can be said? It smells like nostalgia in the kitchen, and we're happy about that. This soup is a great way to use any leftovers in the middle of the week. Let everything simmer in a pot for a quick and nutritious result. Adding gratinéed croutons or bread is a must!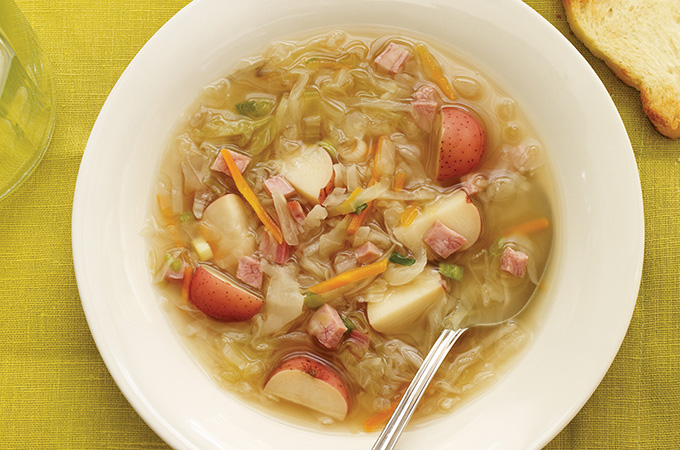 Thursday: Hunter's Chicken Stew (The Best)
Covered in sauce, hunter's chicken stew is reminiscent of family dishes from the old days: copious and satiating. Bone-in thighs provide a rich taste that's essential in stew and the texture of the brown meat is perfect for low-and-slow cooking. Place the pot directly on the table to ensure everyone gets a whiff of its exquisite scent.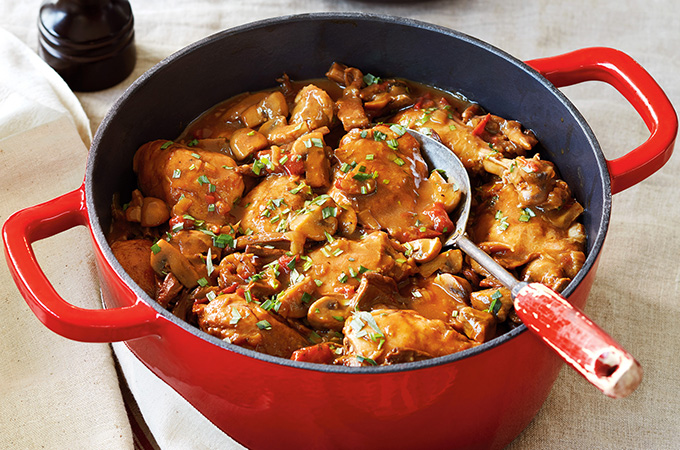 Friday: Quiche Lorraine (The Best) 
The secret to obtaining the best quiche lorraine? Crème fraiche! That's what gives the egg filling its silky texture, as well as adding a tanginess that works wonders with the onion, bacon and cheese. The quiche remains creamy even after reheating. A generous and efficient dinner, ideal for the weekend.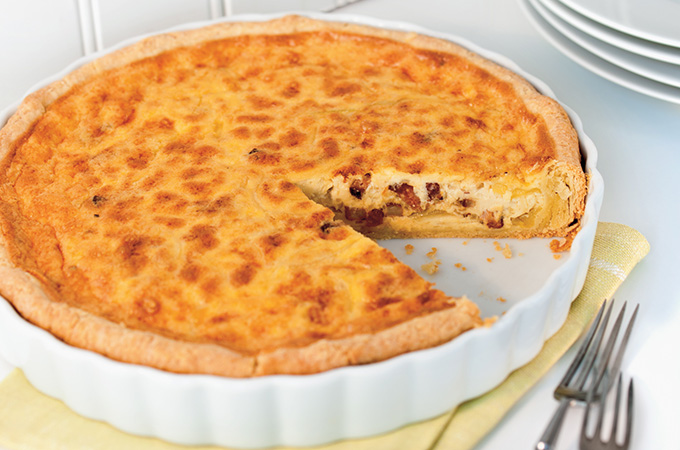 Old-School Treats: Date Squares (The Best) and Slow Cooker Rice Pudding
The mercury is dropping and morale is low? What could be better than a grandmotherly dessert to warm the heart? We love our popular date squares with their crisp and crumbly exterior, which contrasts wonderfully with the gooey and soft date filling. But nothing tastes more like a cozy Sunday than rice pudding made in the slow cooker. It reminds us of loving afternoons long ago.