Monday: Crispy Tofu with Barbecue Sauce
Mondays don't have to be hectic! This 30-minute dinner recipe works its magic on a simple brick of tofu.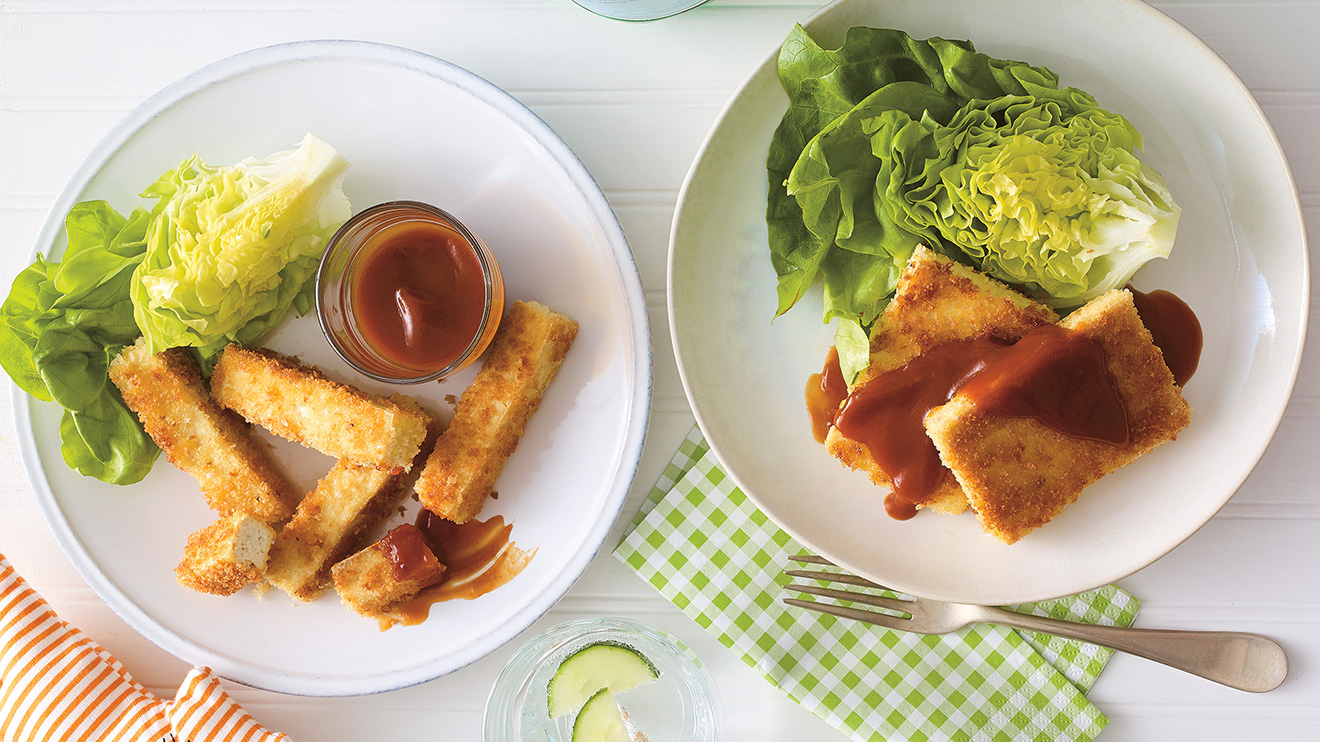 Tuesday: One-Pot Burrito Casserole
Turn up the fun by implementing Burrito Night! Skip the hand-held wrapped variety, and opt to eat family-style instead with our casserole version.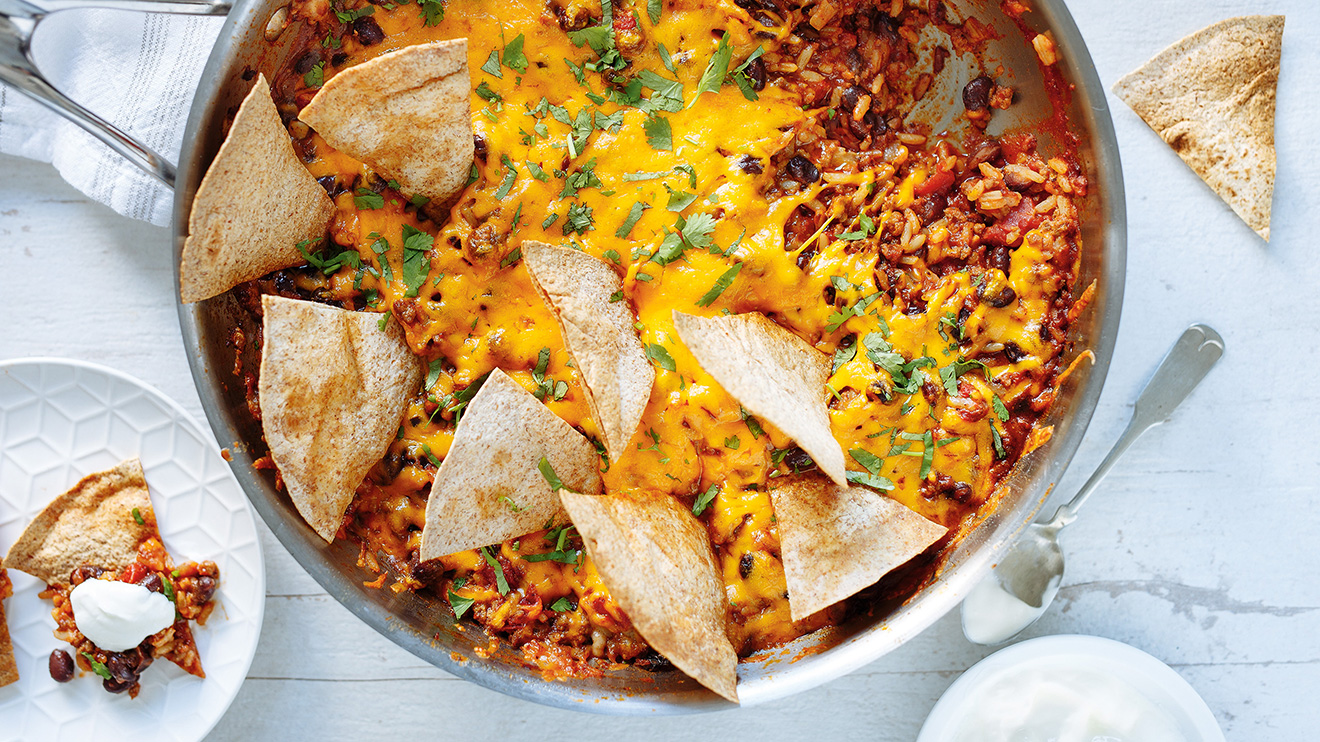 Wednesday: Sheet-Pan Sole Almondine
Need to get the kids to eat more fish? It won't take too much convincing to get them to enjoy this five-ingredient dish. Bonus for you: One single sheet means quick and easy clean-up!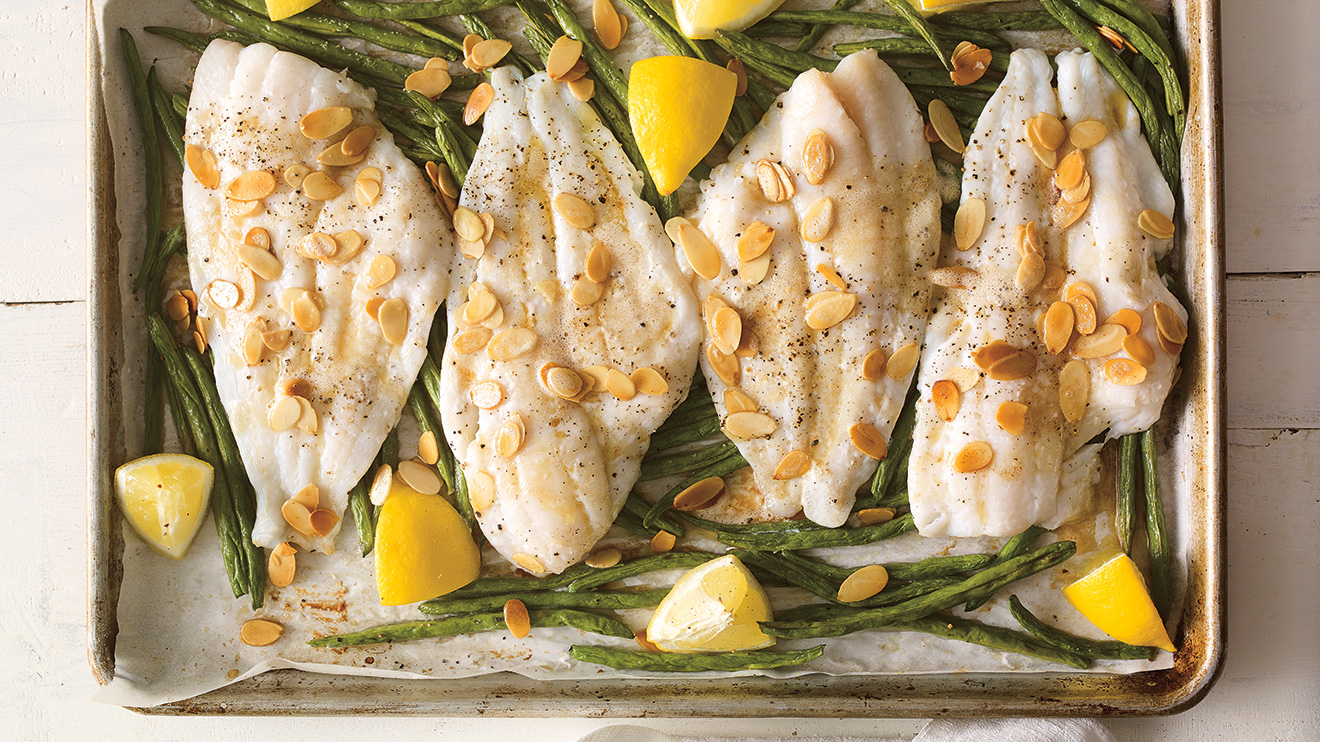 Thursday: Risotto with Ground Veal, Spinach and Roasted Tomatoes
This risotto may look fancy, but trust us, it is absolutely easy to make and is fit for a weeknight. To save time, make the risotto while the tomatoes roast in the oven.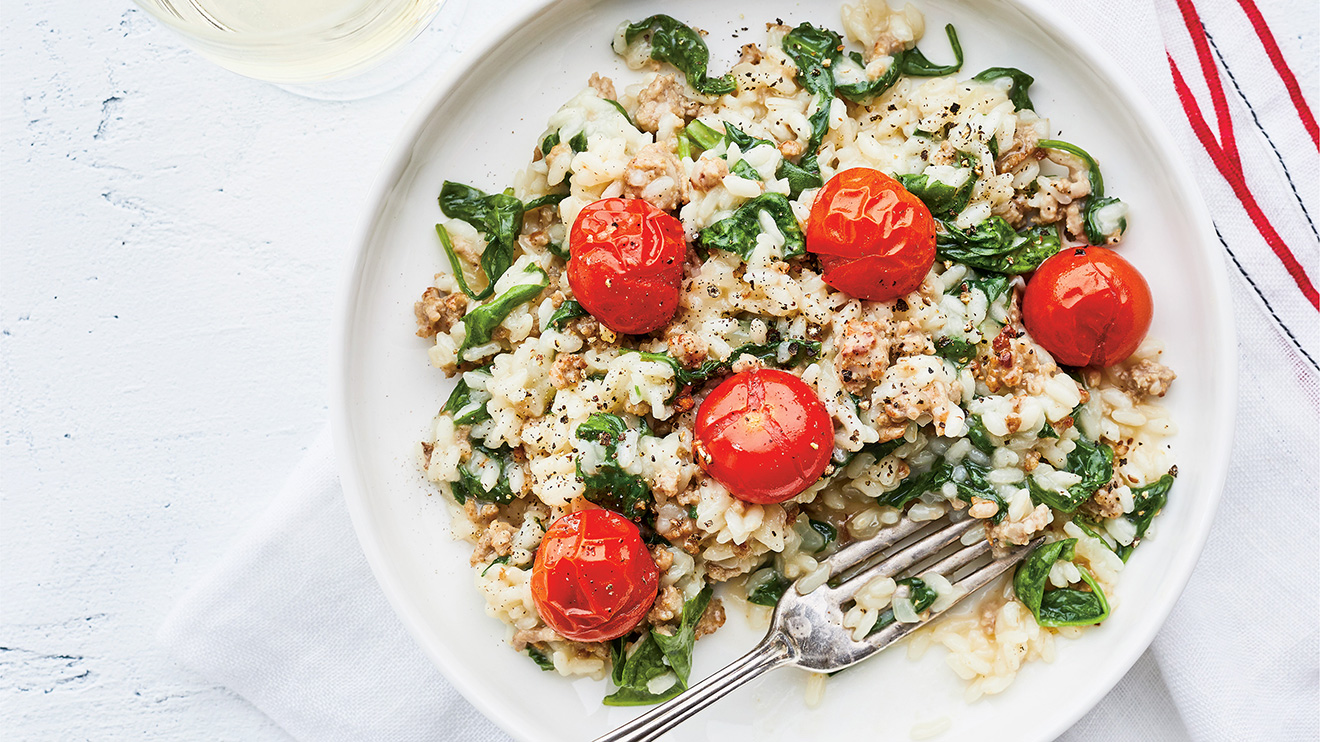 Friday: Quick and Easy Pizza
The week is over, so there's no need to make a fuss over dinner. That's why you simply take whatever meats and veggies you have in your fridge to whip up this pizza on naan.