Monday: Carrot Greens and Lentil Soup
Start the week off on the right foot with this cozy soup recipe, in which we use both the carrots and their tops. It definitely bodes well for that bumper crop of carrots from your garden!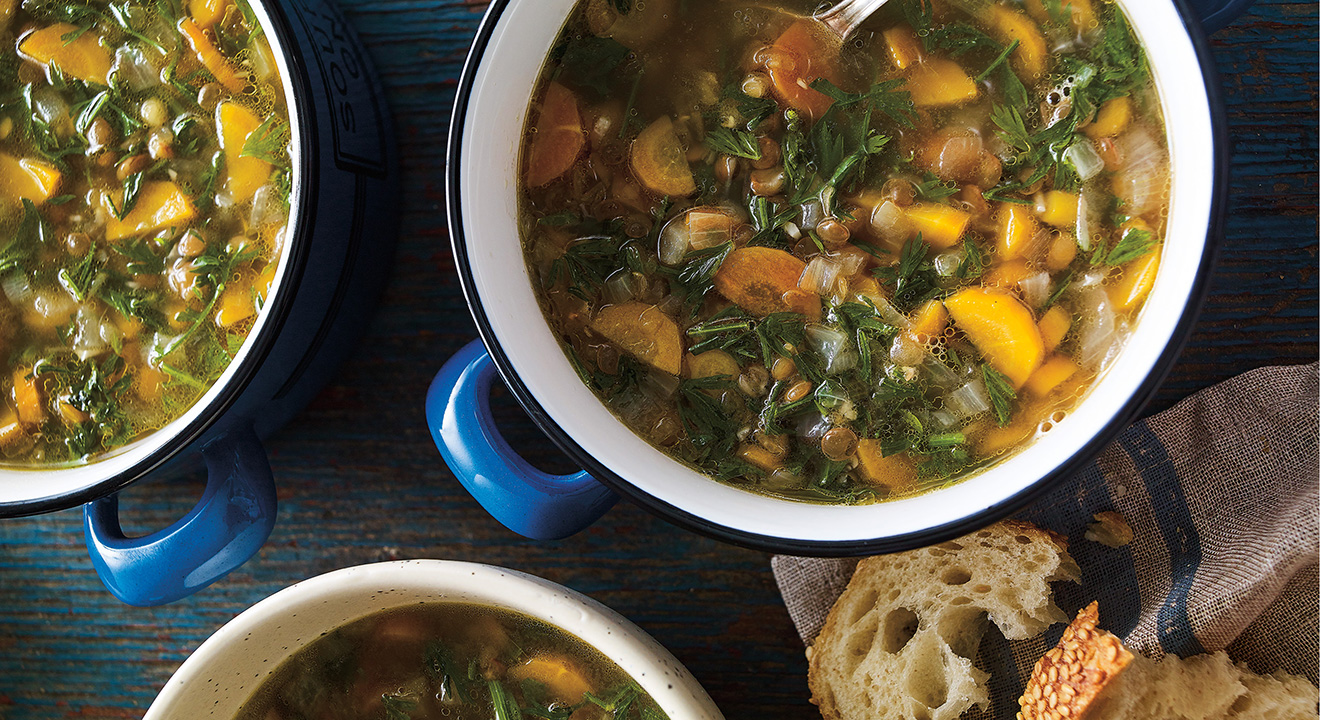 Tuesday: Spicy Chicken with Cantaloupe and Chorizo
Try our spicy chicken and cantaloupe recipe; all it takes is 20 minutes of prep and 10 minutes of cooking. Talk about a successful Tuesday night meal!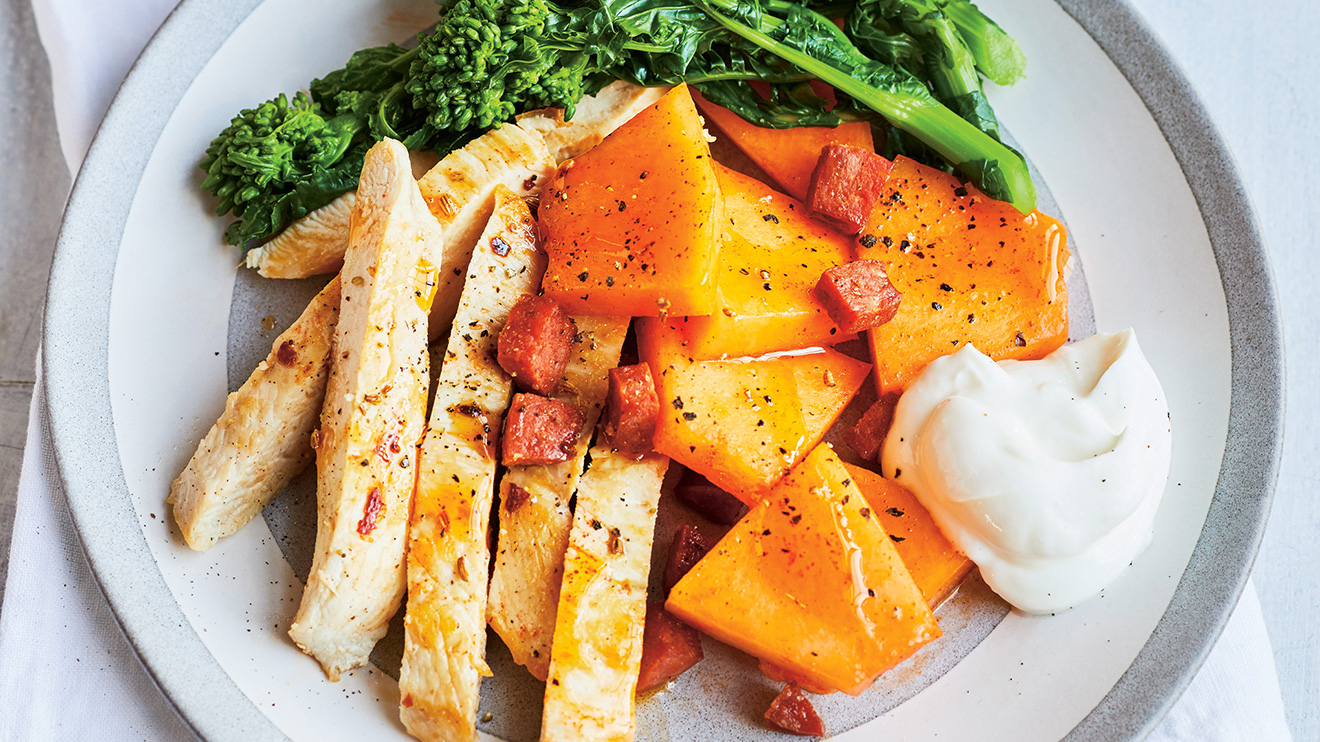 Wednesday: Ginger and Orange-Glazed Tofu
The newest recipe to our website, this glazed tofu dish demands a spot on your regular dinner rotation.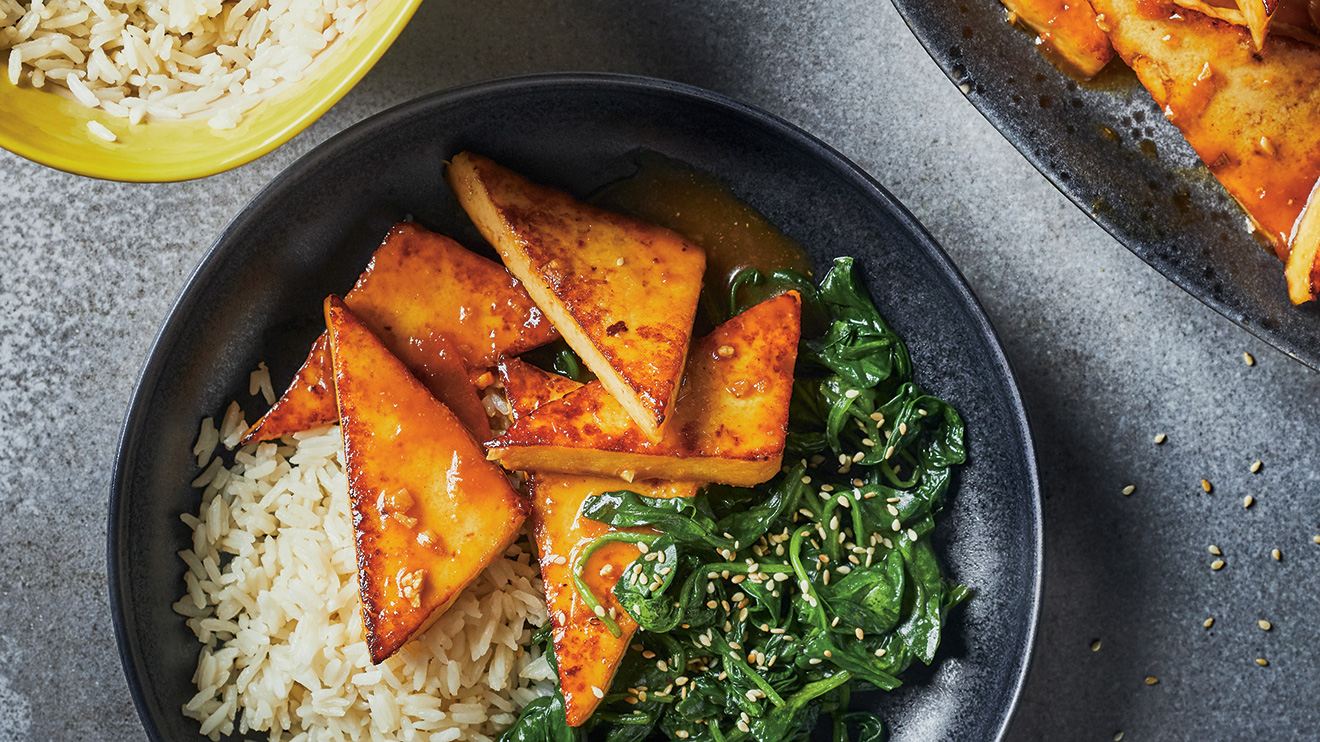 Thursday: Zucchini Spaghetti with Rosé Sauce
Opening up a bottle of white this evening? Save a few drops to include in this tasty spaghetti and zucchini dish with rosé sauce.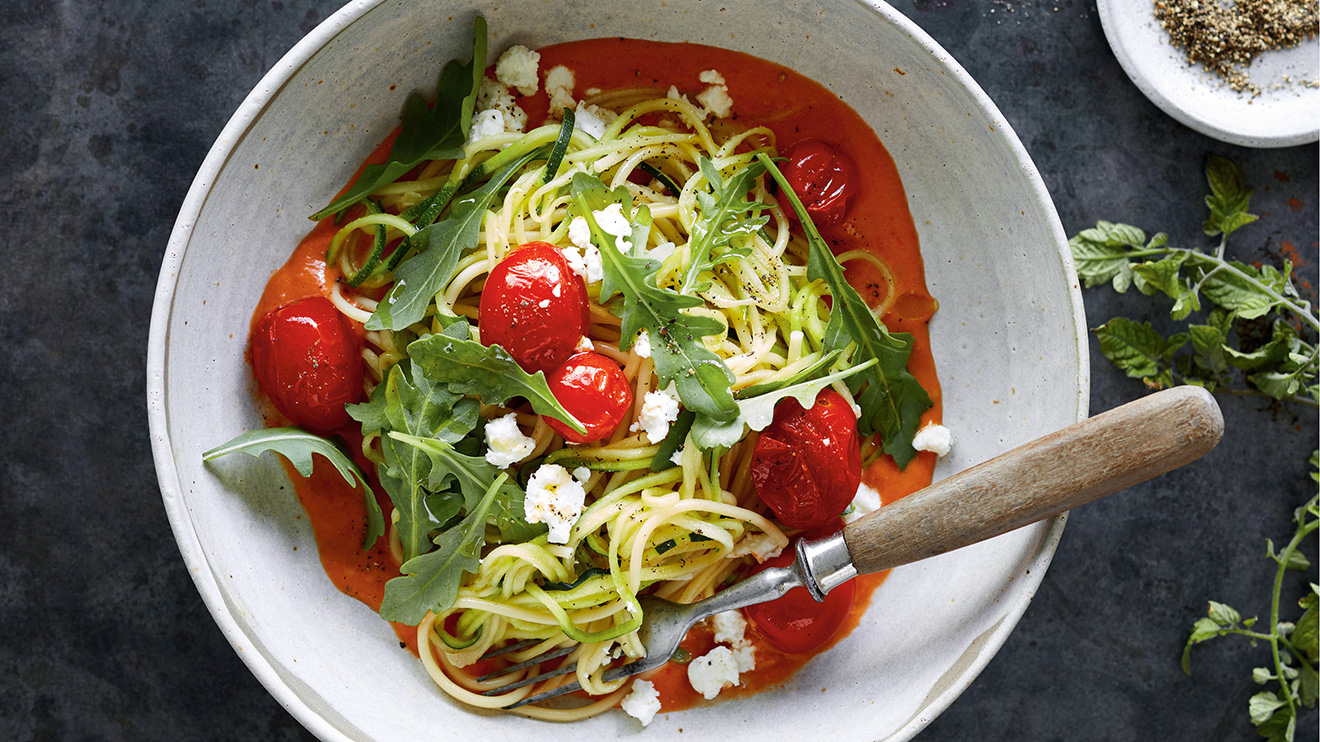 Friday: Fried Green Tomato Burgers
Is your garden brimming with green tomatoes? Not a problem! Simply use them in this burger recipe, taken from our book Vegetables First. What better way is there to jump-start the weekend?