Monday: Tofu Tikka Masala
Craving Indian tonight? Toss the takeout menu aside and make this Meatless Monday-friendly tikka masala! And to get dinner on the table quicker, why not swap the homemade sauce with a jar of our new RICARDO Butter Chicken cooking sauce?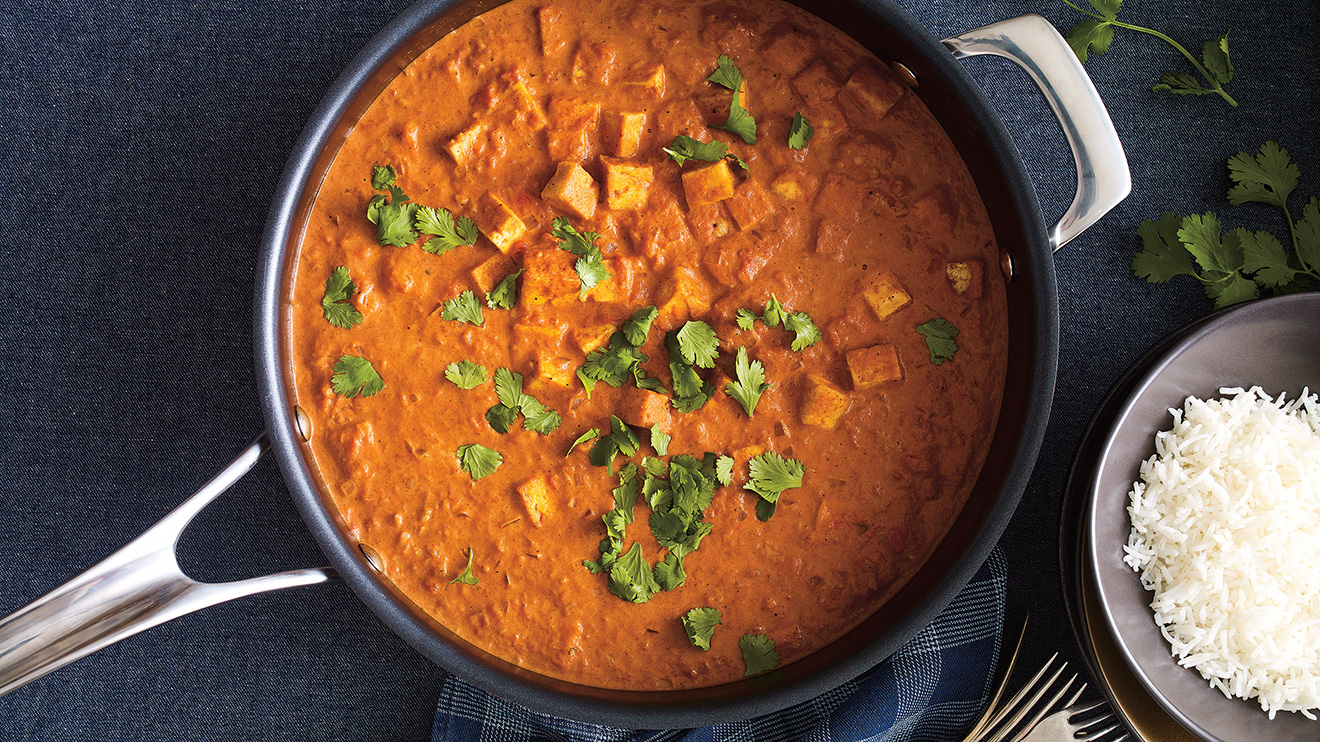 Tuesday: Sheet-Pan Jerk Chicken with Cucumber Salad
Your trusty sheet pan is often the perfect cooking ally for busy weeknights, making clean-up a breeze! In this recipe, the sweetness of the roasted potatoes mellows out the spiciness of the chicken, and the whole is balanced by the freshness of the cucumber salad and yogurt.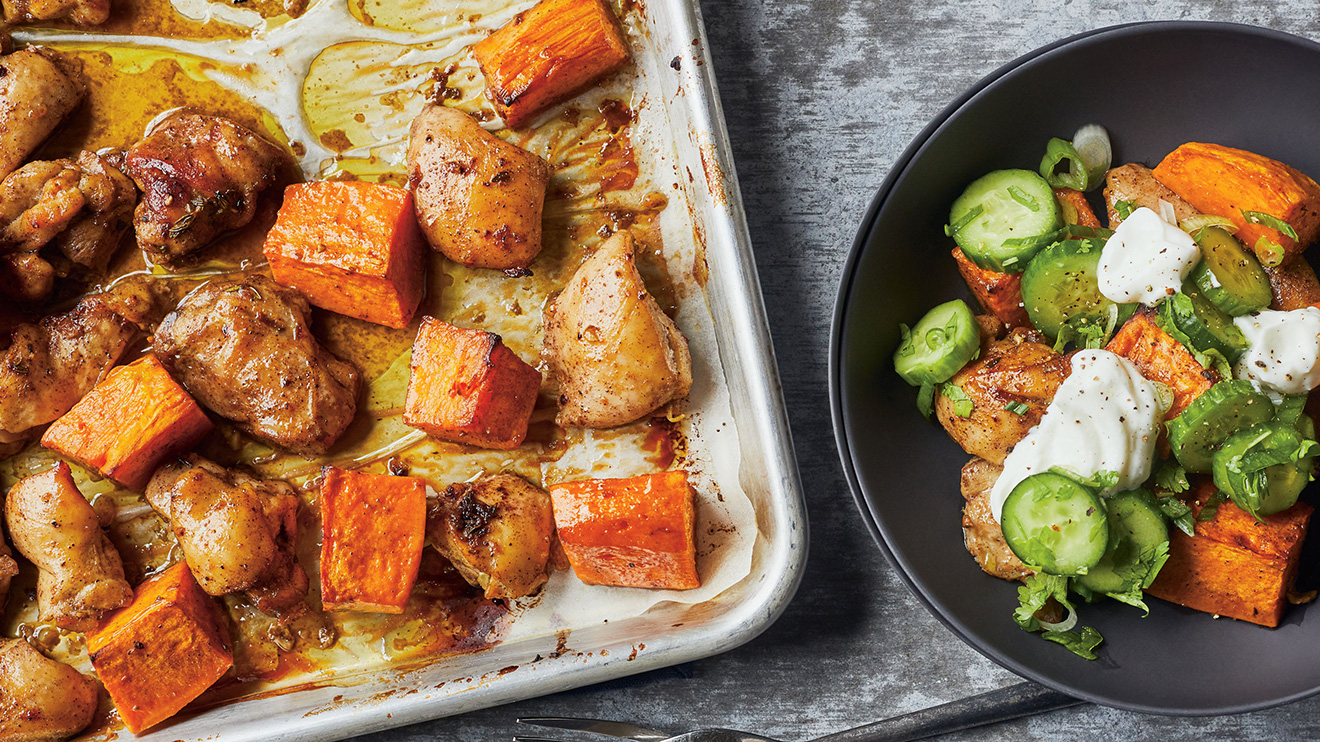 Wednesday: Broccoli Orzotto with Pork and Montreal Steak Spice
Orzotto is like risotto, but with orzo taking the place of arborio rice. And that's a good thing, as this dish cooks at a fraction of the time! Serve it with a flavourful crusted pork tenderloin, and you won't believe that this gorgeous-looking weeknight dish only took 35 minutes to make.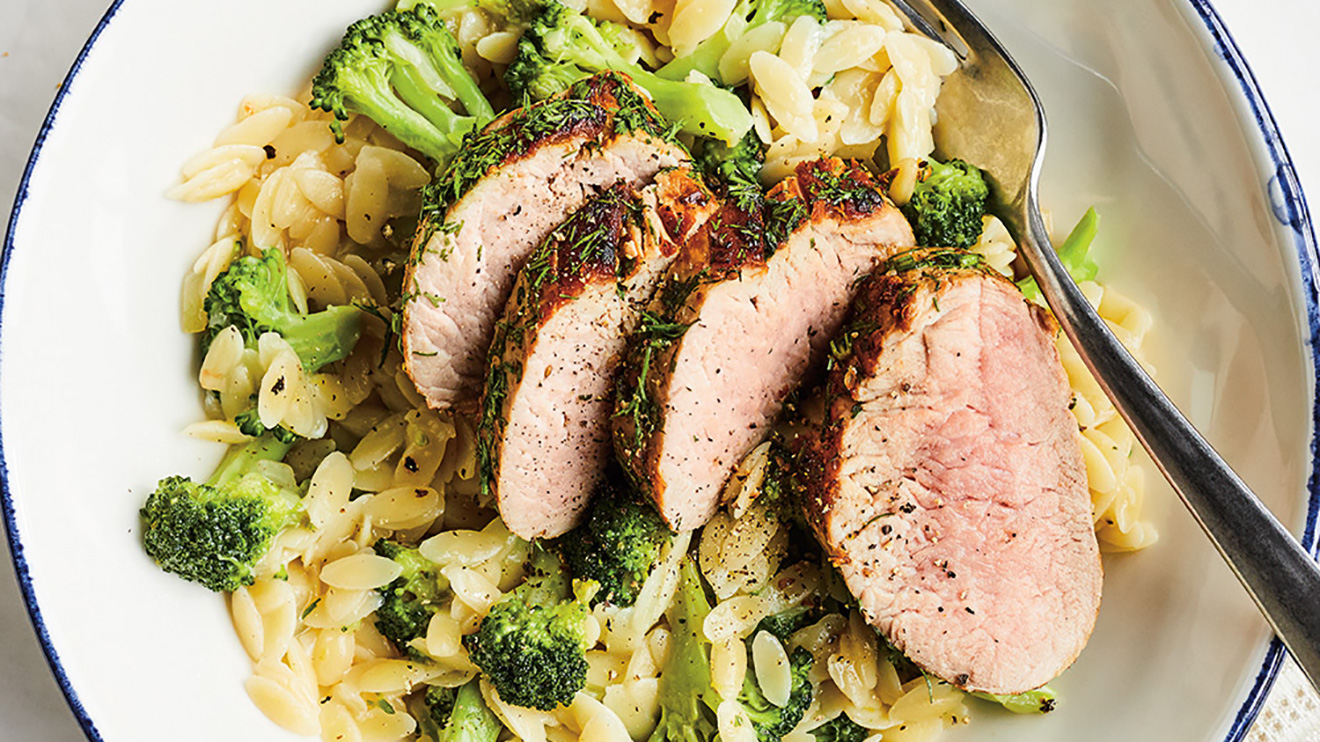 Thursday: Curried Squash Soup
With squash season in full swing, you'll want to give this easy-to-make soup a spin! Creamy and with a curry kick, pair it with a small salad and some bread and it'll quickly become your autumnal dinner of choice.
Friday: One-Pot Lasagna
It's Friday, so why not push dinner back just a bit? After all, taking that extra time to get this one-pot meal on the table will be worth it when your family devours this lasagna and showers you with compliments. The perfect end to the week!