1. Cold Ham and Mustard Macaroni Salad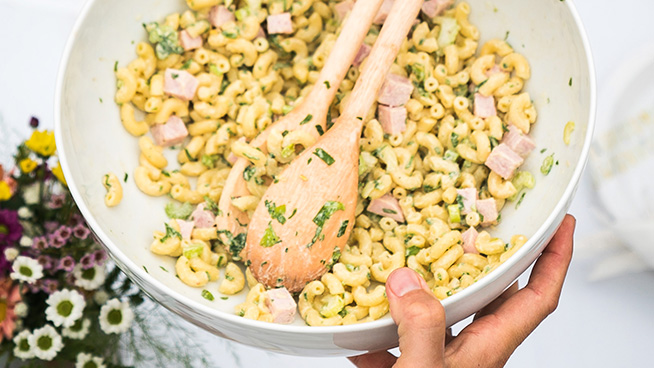 Pasta salads are a picnic staple, so do your grilled meats a solid and pair them with this bright and tangy version! Get the recipe.
2. Baked Sweet Potatoes with Onion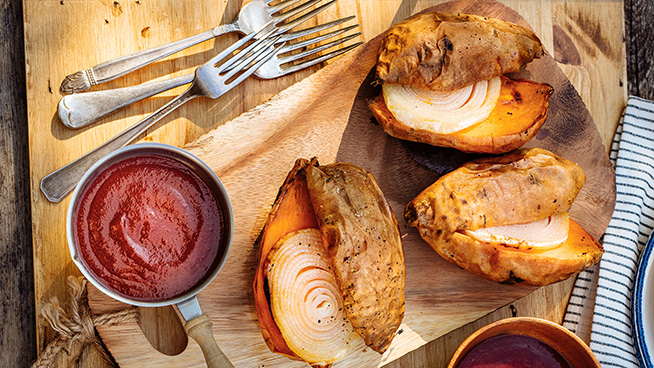 Baked potatoes are a given at any summer feast, but we think this sweet potato version will become a new favourite. Get the recipe.
3. Coleslaw with Corn and Herbs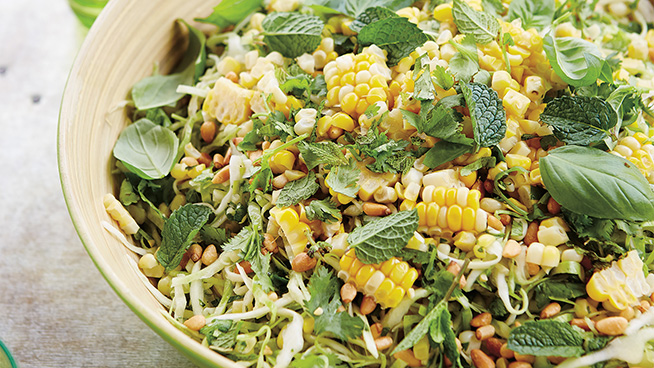 Creamy coleslaw goes great with a burger, but how about this fresh and herby sort instead? It's got a great crunch thanks to pine nuts and summer corn kernels. Get the recipe.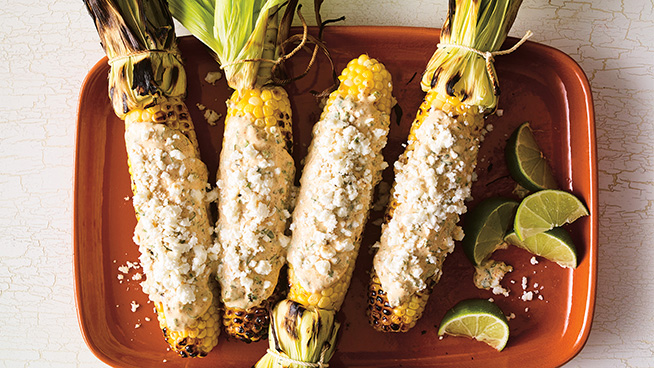 What's a summer party without our Mexican-inspired grilled corn on the cob, topped with queso fresco and a squeeze of lime? Get the recipe.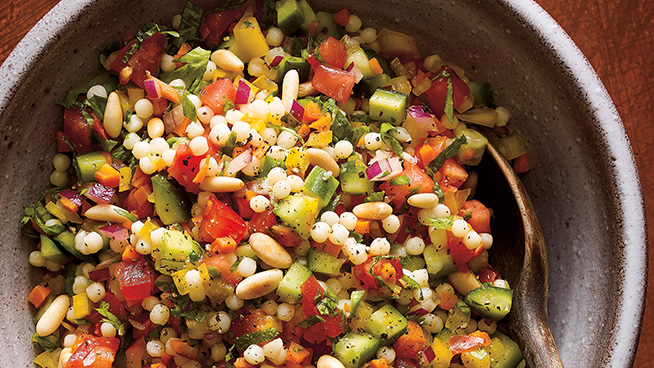 Plump pearl couscous is the star of this fresh and minty side salad. Get the recipe.
6. Potato Salad with Creamy Herb Dressing


Who can resist a creamy potato salad? Especially when it includes a bright pesto and fresh herbs straight from the garden! Get the recipe.
7. Yellow Bean, Arugula and Tomato Salad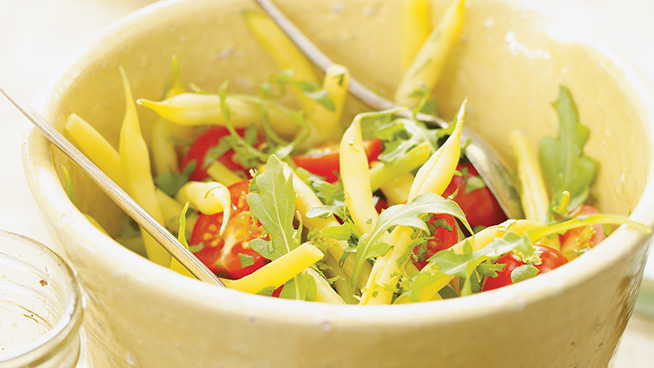 This simple wax bean salad is tossed in a sweet and tangy vinaigrette, making for a mouthwatering side. Get the recipe.
8. Greek Salad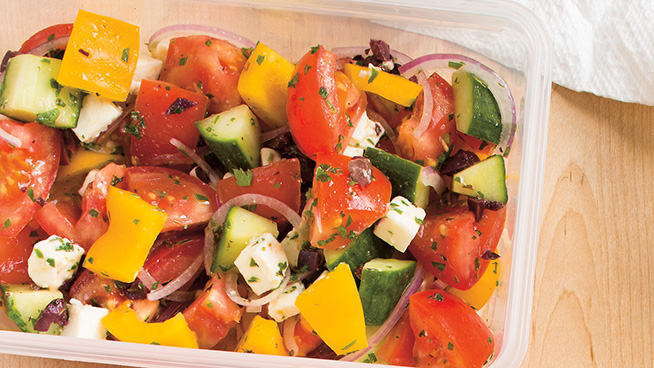 Seasonal tomatoes, fresh cucumber, crunchy peppers, briny olives, salty feta… Nothing beats a Greek salad as a side dish to pork chops, grilled sausages or other meats! Get the recipe.