If you want to make smart choices for yourself and your family at the seafood counter, read our four savvy seafood tips. We're also sharing a few eco-friendly tips when it comes to your favourite fish and shellfish, as well as recipes to highlight them!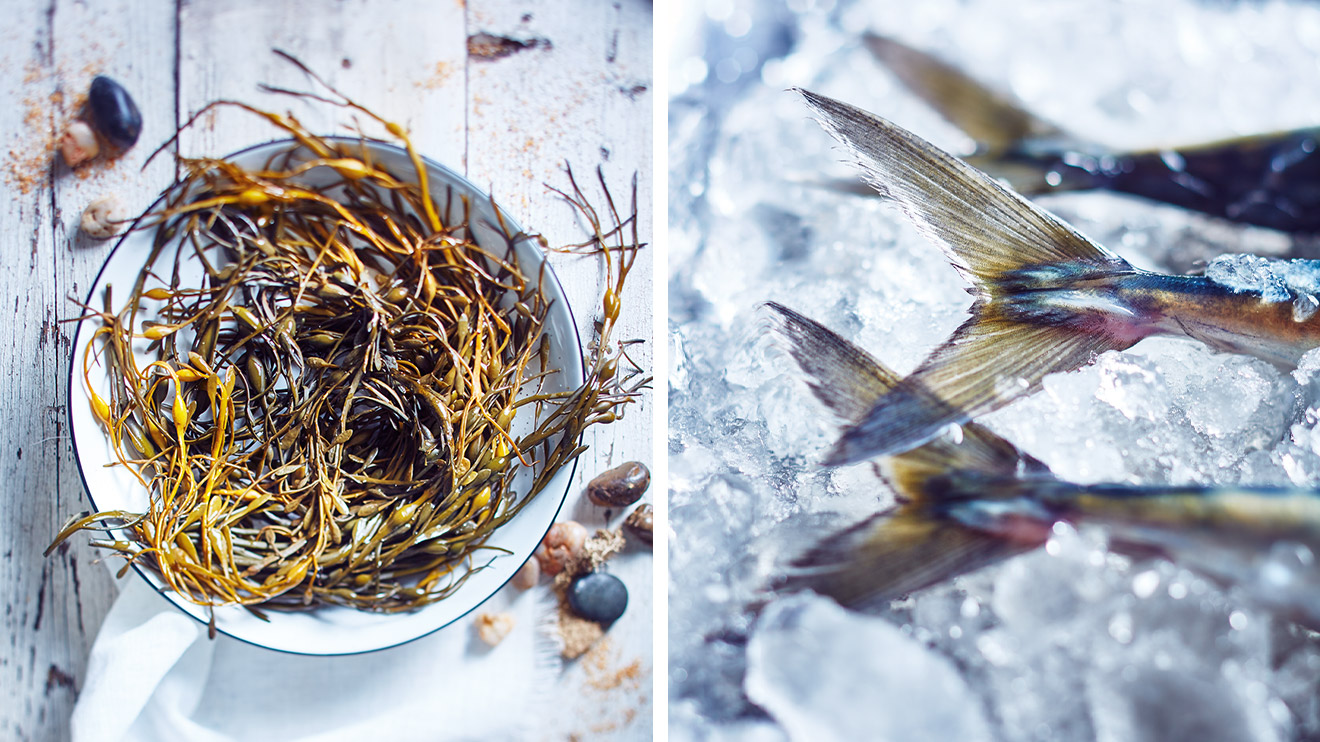 1. Get informed
The word sustainability gets thrown around a lot when it comes to seafood. But what does it mean exactly? In short, sustainable seafood is caught (or farmed) in ways that can help preserve and sustain marine environments and the people who depend on them. So when you buy ethically sourced seafood, you help support delicious, quality products that are sourced in ways that do minimal harm to fish stocks and aquatic ecosystems. And the more sustainable seafood we buy, the more we encourage the sustainability movement and help keep prices down.
2. Do your research
How can you identify what is sustainable and ethical? There are many dependable online resources you can turn to, most notably Canada's Ocean Wise and California's Monterey Bay Aquarium Seafood Watch program. Both provide search tools for consumers to make smart choices—Ocean Wise's mobile app includes hundreds of trustworthy restaurants, markets and suppliers across Canada, and a comprehensive and constantly updated list of responsibly sourced seafood.
3. Start a conversation
Have you ever been told that it's a good idea to develop a relationship with your butcher? Whether you're at the supermarket or a specialty store, your local fishmonger is no different. To help you discover new types of fish and seafood, open with this simple question: "What do you recommend today?" So, if you love the octopus at that Portuguese restaurant down the street but are hesitant to cook it at home, talk to your fishmonger. Unsure about what to do with tiny periwinkles? Talk to your fishmonger! A good seafood purveyor will happily offer tips on what's in season, and how best to safely store and prepare your chosen fish. They can also clean, scale and fillet whole fish, peel shrimp or even crack crustaceans for you—all you have to do is ask. But regardless of the product, ask whether you can eat it raw. If the answer is yes, it's good.
4. Think small
One of the most positive impacts you can have on our oceans at the seafood counter is to think—and buy—small. Smaller shellfish like oysters, winkles and whelks, and smaller fish like mackerel, sardines and smelts, not only amass fewer toxins than seafood closer to the top of the food chain, they also reproduce faster, are more abundant and are typically harvested using less harmful methods. 
A few eco-friendly tips
1. Hake
Looking for a white fish with a firm and flaky texture? Wild U.S. hake is your best bet, but Nova Scotia haddock and farmed Atlantic halibut will also work well.
2. Crab
If you're using whole crab in a recipe (like these rillettes!), be sure to make a nice broth with the shells before you toss them (in the compost!).
3. Mussels
By absorbing harmful surplus nutrients like CO2 (carbon dioxide), mussels help reduce greenhouse gases as a result. They also absorb nitrogen, an excess of which can be harmful to a balanced marine ecosystem.
4. Oysters
Thanks to soil-friendly calcium carbonate, oyster shells make excellent compost! Simply give them a good wash, break them up and add them to your garden.
5. Scallops
Top bets for sustainable scallops include spiny, pink and Qualicum Beach scallops from British Columbia, and farmed scallops from the Magdalen Islands.
6. Caviar
Looking for a sustainable, and made-in-Canada, caviar alternative? Try shortnose sturgeon roe from New Brunswick!
7. Mackerel
Because mackerel reproduce quickly and have a low impact on ecosystems, Canada's Atlantic mackerel fishery has consistently been rated a "best choice" for consumers.
8. Smelts
Fresh smelts are quite perishable, so make sure to cook them within a day or two of purchase. If properly stored, frozen smelts can last as long as six months.