1. Frozen Green Peas + Nordic Shrimp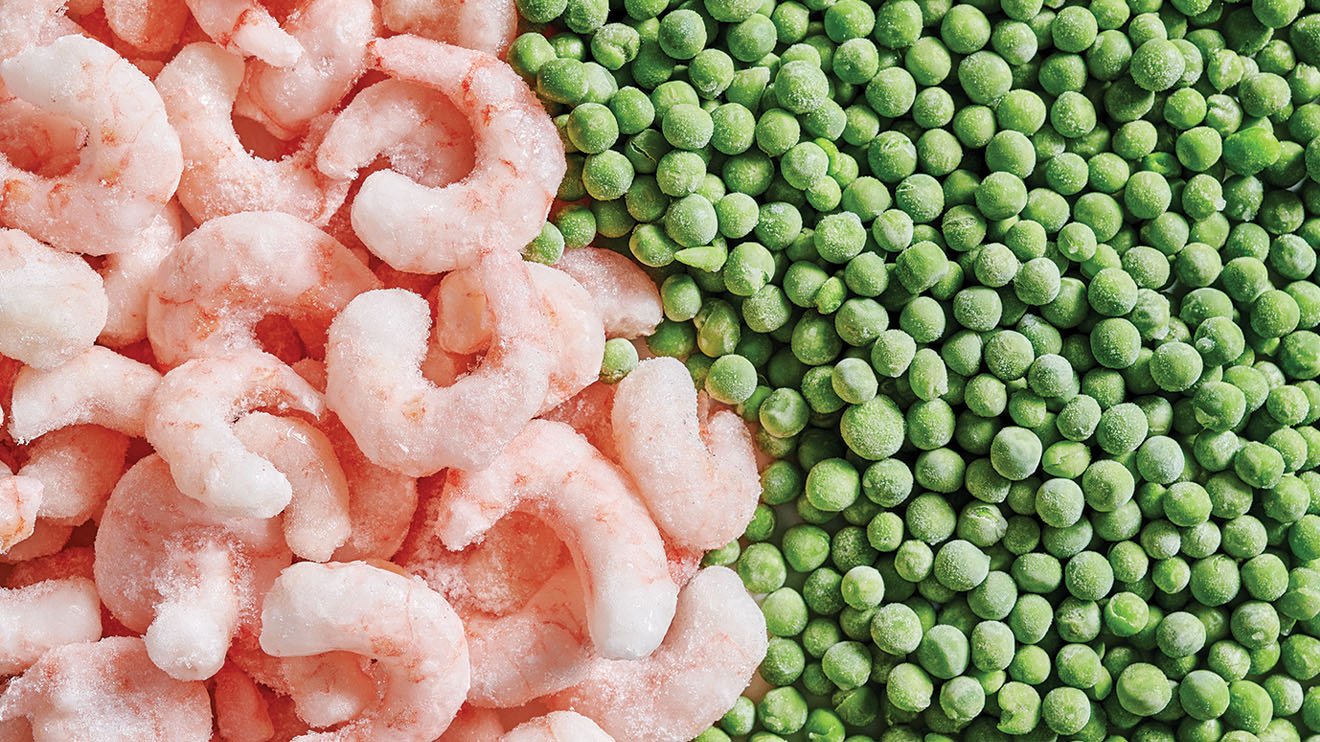 Among the most commonly found foods in our freezers, green peas and shrimp are the two stars of this risotto. The rice is cooked using the traditional method, i.e., by pouring the broth one cup at a time and reducing it between each cup. The recipe also includes white wine, so it's the perfect time to use that leftover wine you froze in ice cube trays.
2. Phyllo Dough + Frozen Spinach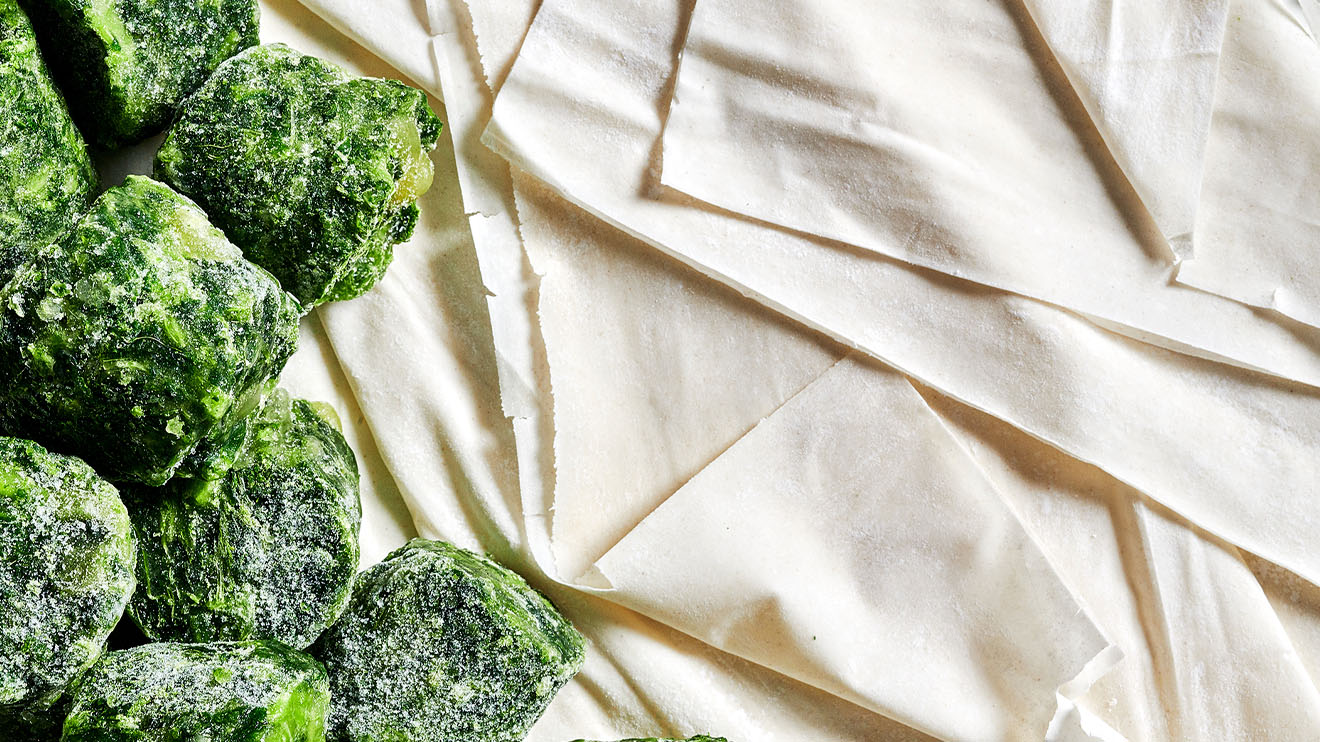 What about hitting your favourite Greek staples to use up these two freezer stalwarts? Our suggestion: Spanakopita, the perfect combination of spinach and feta in a crispy flaky pastry. The filling is placed on a bed of phyllo dough and covered with rectangular sheets of pastry shaped into roses. Once baked, the crispy texture heightens the pleasure of savouring these little pillows of delight.
3. Beef Patties + Frozen Corn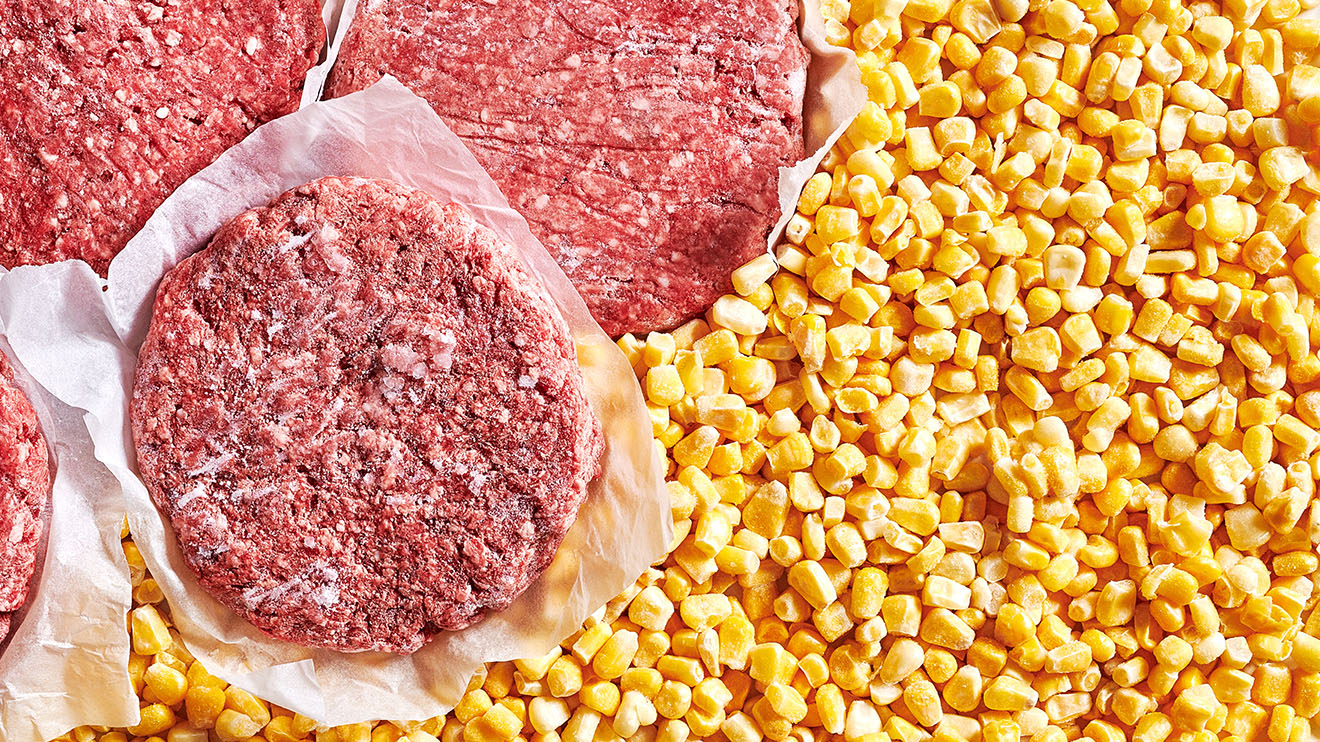 Before the next barbecue season arrives, why not use up the last of the beef patties you froze last year? These can go directly from the freezer into a hot pan. You simply need to set them aside while browning the mushrooms and making the sauce.
As a side dish, we suggest preparing these mashed potatoes with corn. Together with the beef, it makes for a fun nod to the well-known shepherd's pie trio. As this recipe calls for brushing melted butter and harissa on top of the mash, the colour is a nice reminder of the paprika that tops the classic layered dish. A rich, generous meal…that you will love making again and again!
4. Frozen Sausages + Wonton Wrappers
Homemade tortellinis using wonton wrappers? That's a great idea! For the stuffing, sausage meat, caramelized onion and grated Parmesan provide a simple, yet delicious mix. The dish cooks in a rosemary-flavoured broth that can be further enhanced by adding a Parmesan rind (which can also be kept in your freezer for just this kind of opportunity). The perfect appetizer for entertaining!
5. Frozen Berries + Ice Cream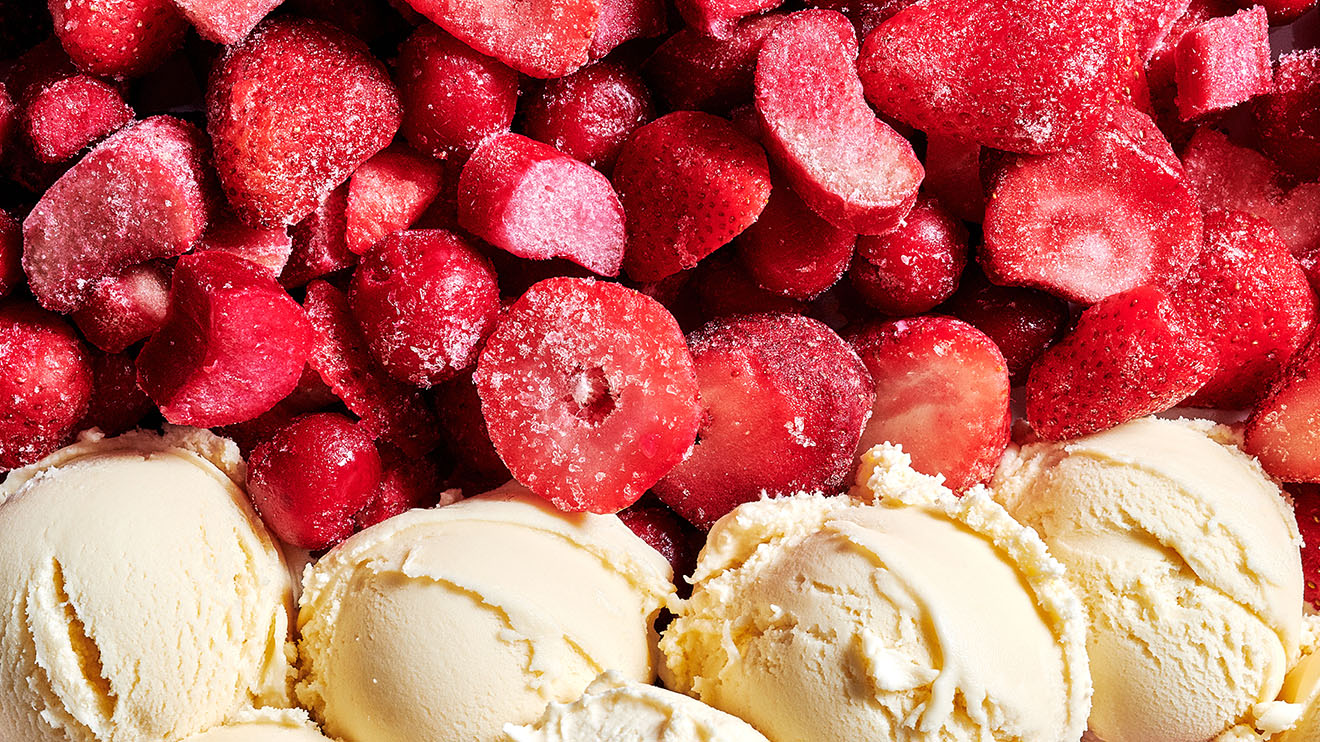 This pound cake and colourful compote pairing is a real crowd-pleaser. Once baked, this fragrant cake has a beautiful, buttery crumb that will whet anyone's appetite. Served on the side, the apple compote includes frozen berries. In addition to the colour, the mix of strawberries, raspberries, cranberries and other berries gives a bright note to the preparation. Whether the frozen fruits are intact or clumped together in a block at the bottom of the bag, this is the perfect opportunity to use up all your old fruit packages. Apply the same principle to your long-lost containers of ice cream. Empty your freezer and get a scrumptious dessert out of it.
Once you've cleared some space in your freezer, it's time to start filling it with a brand new batch of ready-to-eat meals. Our recipes for dishes to freeze are ideal to help you plan your supplies for the coming months.