Monday: Grilled Shrimp and Tofu Rice Bowls
It's hard to resist these colourful and flavourful bowls. Mango and mint add a touch of freshness, perfect for those warm summer nights. Cook your rice in a rice cooker the day before for perfectly firm rice.
Tuesday: Meal-Sized Roasted Vegetable and Feta Salad
It's the season for meal salads. This dish is quick and easy to make, ready in under 25 minutes! A great way to enjoy vegetables with a mix of tender and crunchy textures. Best enjoyed at the end of the day after a nice swim.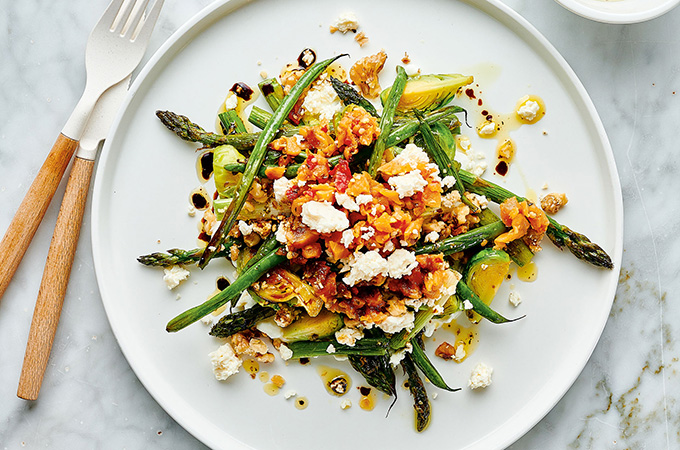 Wednesday: Lobster Rolls
What's Canada Day without fresh, local seafood? It's hard to resist these toasted buns filled with lobster meat from Atlantic Canada. A few bites, and you'll be transported. Watch how Ricardo makes them!
Thursday: Chicken Tacos with Lime and Watermelon
Foreign meets familiar with this chicken recipe. This Mexican-inspired dish boasts fresh ingredients and takes little time to prepare. Symbolic summer ingredients come together in this recipe, and it feels like a party!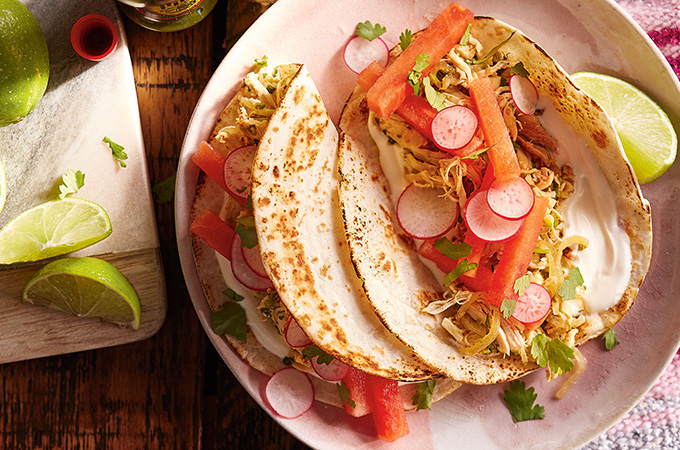 Friday: Greek Salad Stuffed Pork Tenderloin
Mediterranean sunshine on your plate! The grilled meat is stuffed with olives and feta for an explosion of flavours. A simple yet chic combination, it's the perfect effortless meal that tastes like vacation.