Monday: French Onion Soup (The Best)
No surprise, we're starting the week with our best French onion soup, because it's just what we need! Deglazed with wine and cognac, this traditional soup will surely warm the heart and home, as well as release the absolutely most comforting scent.
Tuesday: Turkey Stew with Potatoes and Peppers
Tonight, get into a classic winter mode with this colourful turkey stew! Two preparation steps, not a lot of dishes to wash, and the flavours of the holidays. What more could you ask for? Enjoy!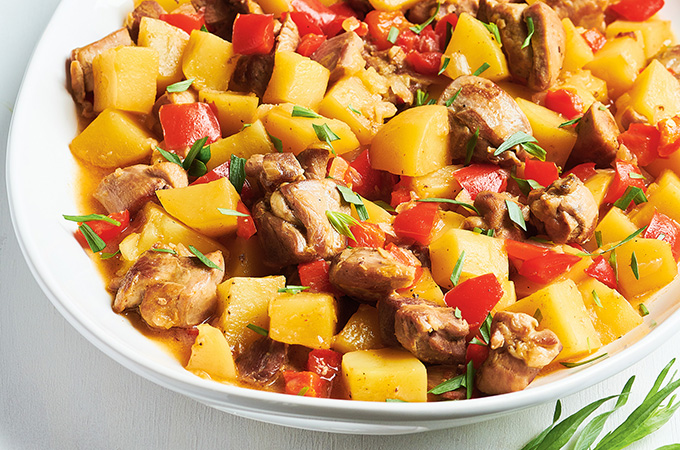 Wednesday: Meat-Stuffed Cannelloni with Holiday Spices
When one thinks of the holidays, meatball stew certainly comes to mind. And these meat-stuffed cannelloni are great to enjoy during the week. It's actually the broth in which you cook the pasta that contains the festive spices, not the pork inside. The final touch? A topping with a crunchy texture and a burst of flavour. It'll be a guaranteed hit!
Thursday: Mushroom and Hazelnut Fettuccine
In concert, in your decor, as background music, The Nutcracker is the ultimate holiday classic. That's why, for this evening, we're suggesting this mushroom and hazelnut fettuccine recipe as a nod to the seasonal staple. Ready in just 30 minutes, this dish will certainly find its place on your table.  
Friday: Rustic Meat Pie 
We can't finish the week without this rustic meat pie to get us into the holiday spirit! Traditional, but with a modern spin, it requires a little extra time in the oven, but comes out absolutely delicious.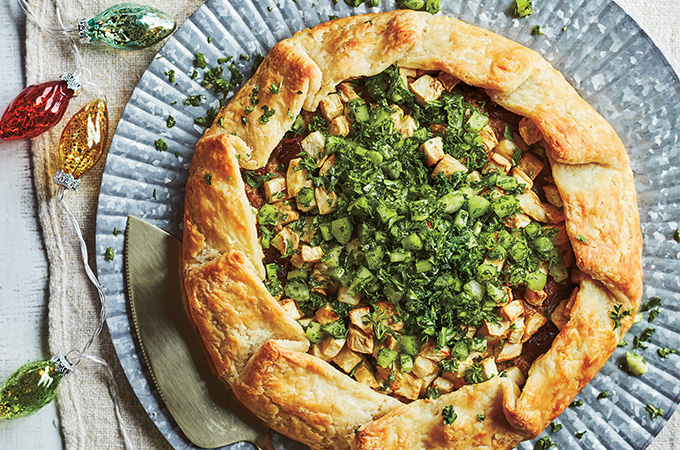 Cozy Beverage: Hot Chocolate with Apricot Whipped Cream
The first weeks of December can be hectic: gift shopping for loved ones, the rush at work before the holiday break, the first snowstorms of the season… Take the time to give yourself a break, covered in a warm blanket, hot chocolate in hand. It's also the perfect moment to sit down with the kids and find the best cookies to bake for Santa!